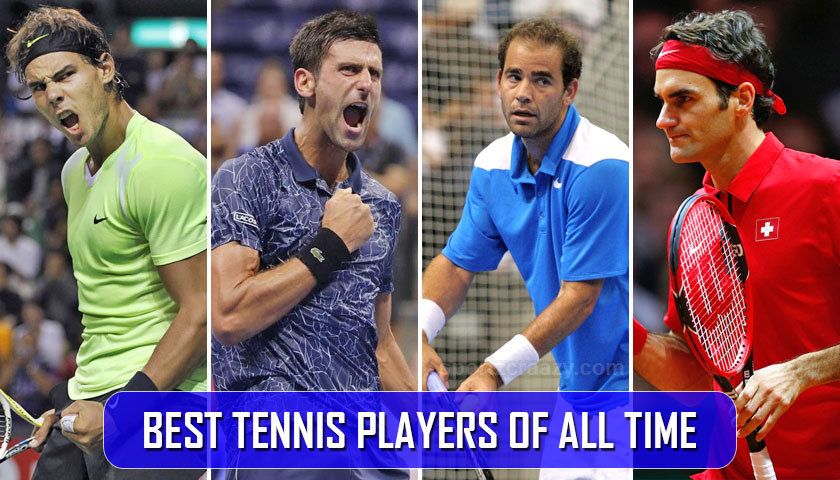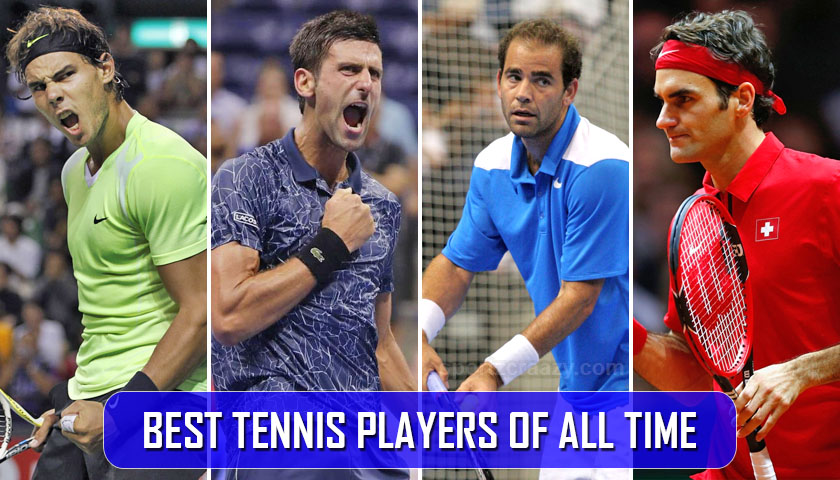 Best Tennis Players: Tennis has always been one of the most followed sports around the globe and since its inception in the Open era, the game has only moved forward in terms of Worldwide Popularity. Moreover, Tennis has produced some of the greatest stars of the game and all of them have been immensely popular amongst their global fan base. Having said that, let's have a look at the top 10 best tennis players of all time.
#10 Ivan Lendl (Czech Republic)
Career Titles: 144
Ivan Lendl was one of the highly acclaimed tennis players in the early 90s and always been counted as a "Diet Conscious" players in his era. He was part of that Era which saw some of the biggest legends of the game like Jimmy Connors and John McEnroe dominating the Tennis world with their great skills and memorable performances. Surprisingly, Lendl still managed to maintain his Supremacy in the Tennis Arena while holding the No. 1 Rank for 270 weeks.
In a period of 10 years (1981-1991), Lendl was been able to secure Title victories in 11 grand slams which certainly makes him a part of the Greatest Tennis players of all time.
#9 Andre Agassi (USA)
Career Titles : 61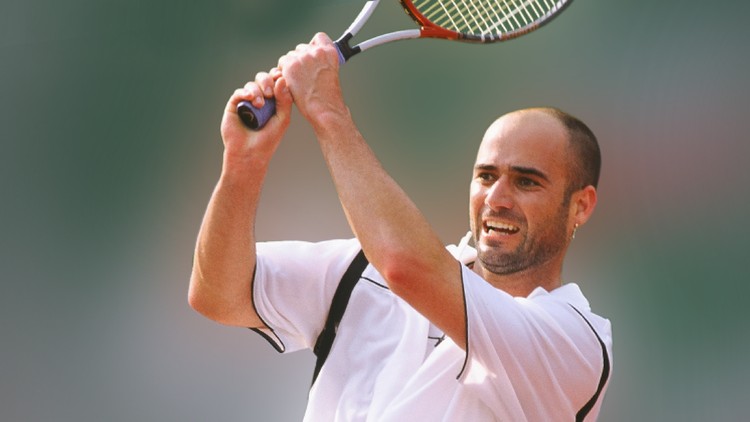 The American tennis star isn't only one of the best Tennis players of all time, but also the Style Icon amongst most of the Tennis fans in his Era. He was quoted one of the best Strikers of the Tennis ball which the game has seen and was widely famous for his extraordinary skills and match awareness in the Tennis arena.
Andre Agassi became an instant Talk of the town once he proved his Dominance in the 1992 Wimbledon when he sees through some of the Tennis Greats like Boris Becker and John McEnroe and battled out with Goran Ivanisevic in the Grand finale in an Epic Clash.
#8 Jimmy Connors (USA)
Career Titles: 147
Jimmy Connors is another one in our list of the Top 10 tennis players of all time and the only players in the list who holds the record for most Title wins in his career (109). It was in the year when Connors introduced himself to the world by winning three Grand slams in a single year. He could've also won the French Open unless he wasn't being banned for getting into a contract with the World team tennis circuit.
Still, he was been able to hold up to the top rank for 160 weeks on a trot in the year 1974 and the whole world applauded to his Supremacy.
#7 John McEnroe (USA)
Career Titles: 155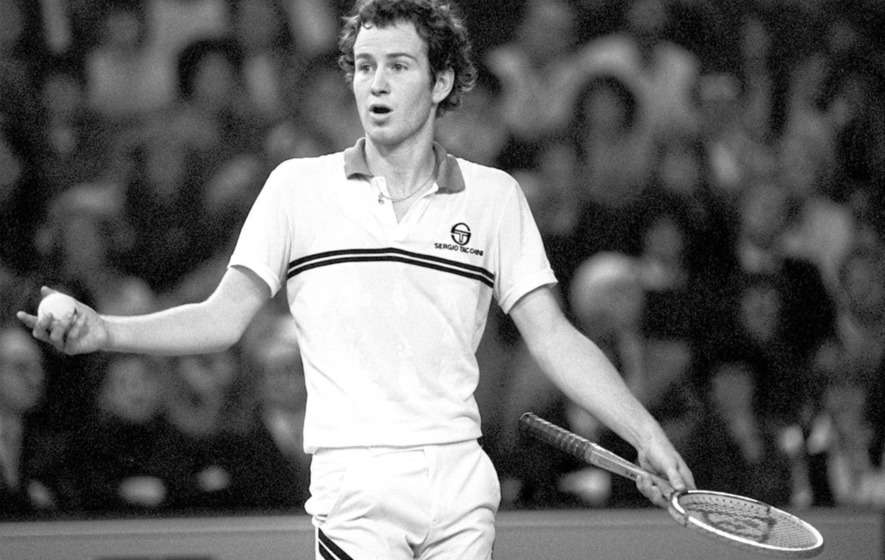 John McEnroe can certainly be quoted as one of the fewest names in the tennis world, which have attracted huge respect and love from almost every corner of the world for his Great tennis skills and unmatched talent. Though he was a part of some of the most famous Rivalries in the tennis arena, he was still one of the most respected players, even amongst his rivals.
This Tennis Gem still holds the record for the most Titles wins in both Singles and doubles combined (155) and holds the Number 7 position in our list.
#6 Bjorn Borg (Sweden)
Career Titles: 101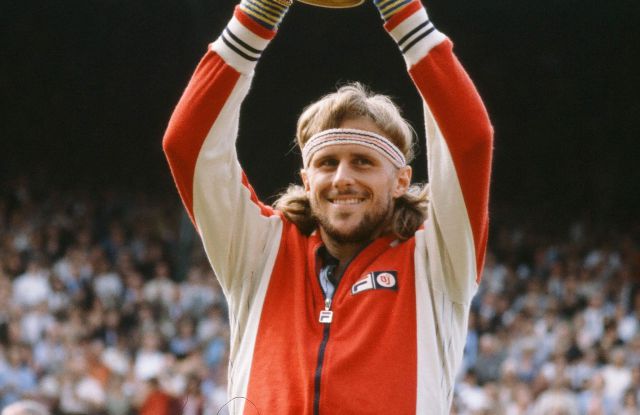 Bjorn Borg is another top player in our list who will mostly be known for his Dominance in the Tennis arena during the late 70s. Though he took retirement from tennis world at an early age of 26, he already secured his place amongst the best Tennis players of all time. Moreover, he was one of the only players in the Modern era to win 10 Major titles during his time and was most famous for his rivalries with John McEnroe and Jimmy Connors.
#5 Pete Sampras (USA)
Career Titles: 64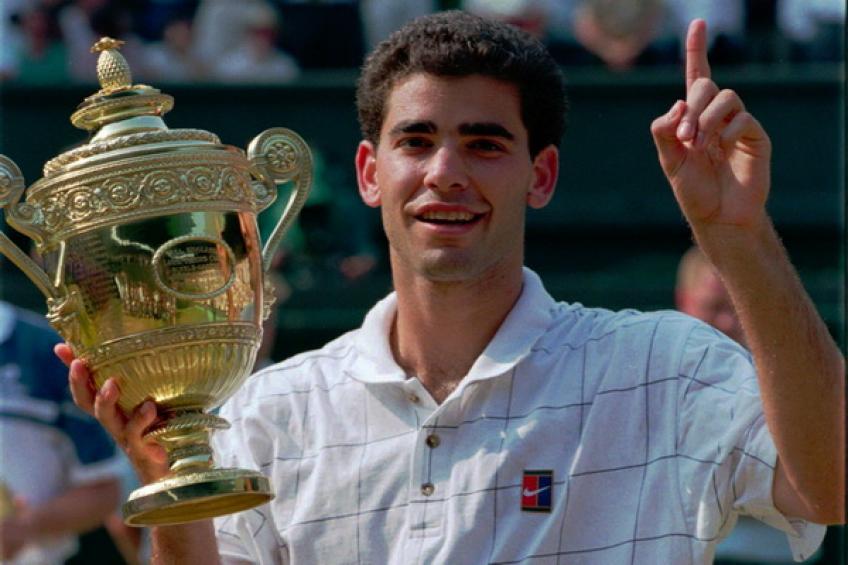 If there has to be one player which can be shortlisted for his sheer power and skills, it has to be Pete Sampras. While being one of the Modern Tennis greats and best tennis player this world has ever witnessed, Sampras has proved his Dominance to the Tennis world by being World no1 for six consecutive years.  He was also famous for his Great Rivalries with Andre Agassi and both of them has treated the tennis fans around the world, with some of the most memorable matches in a tennis court.
#4 Novak Djokovic (Serbia)
Career Titles: 79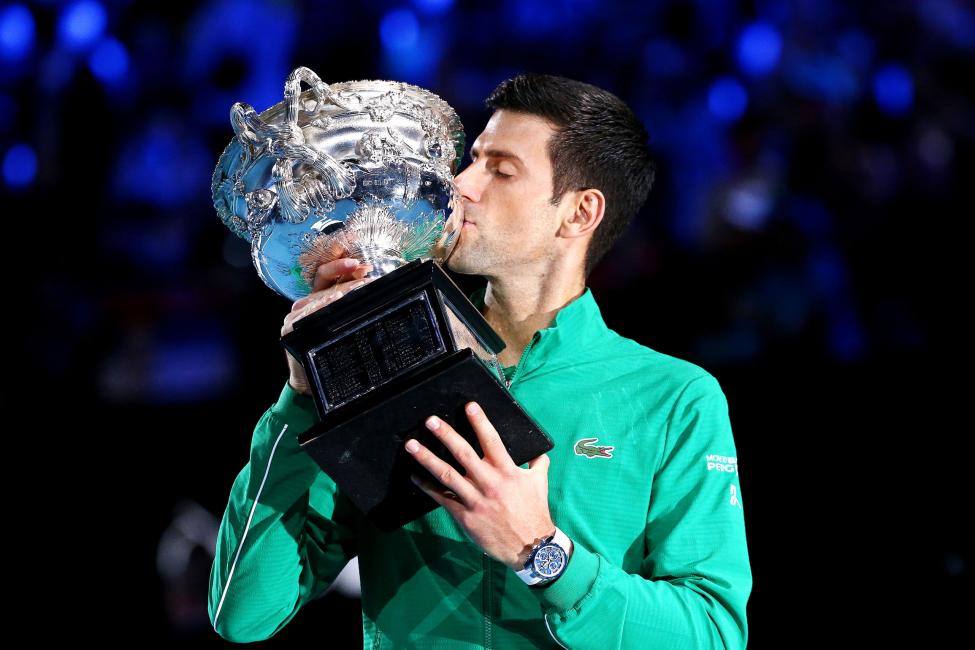 Famously known as the "Joker", Djokovic is one of the most prolific players in the current era and the only player who did beat Roger Federer in all of the Grand slams in a single year. Djokovic is clearly the best player in the world at the moment and has the potential to win many more Grand Slam titles. With 17 Grand Slam titles already under his belt, he certainly has the potential to surpass Federer's total of 20. But, in the highly competitive world of tennis, he could also succumb to injury and miss out on some of his best remaining years, so the jury is still out on his ultimate place in tennis history. 
With his 2016 French Open title, Djokovic became the eight-man to secure a career Grand Slam. His dominating performance at 2020 Australian Open and his epic 5-set win against Roger Federer at the 2019 Wimbledon Championship makes it clear that Djokovic is the best player in the world at the moment. But, is his body of work to date, and his status as the current number 1 enough to grant him greatest of all-time status? Time will tell, but for now, we place Djokovic at number 3 all-time
#3 Rafael Nadal( Spain)
Career Titles: 84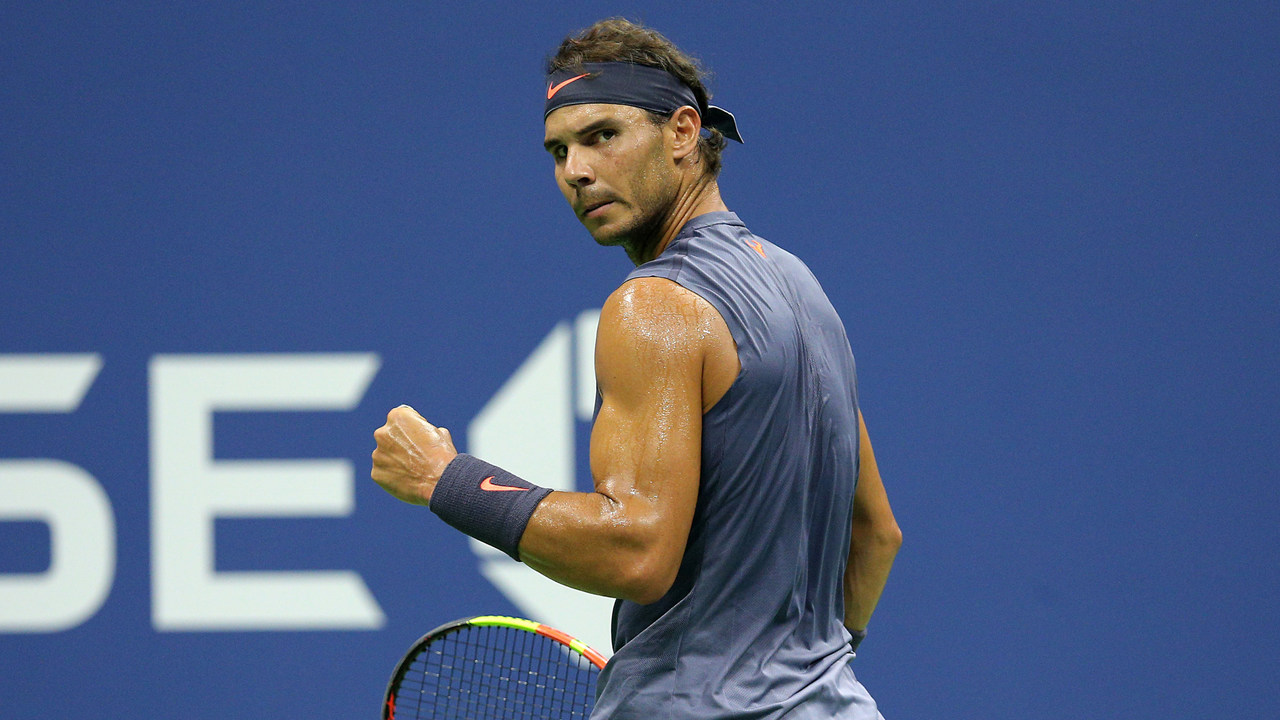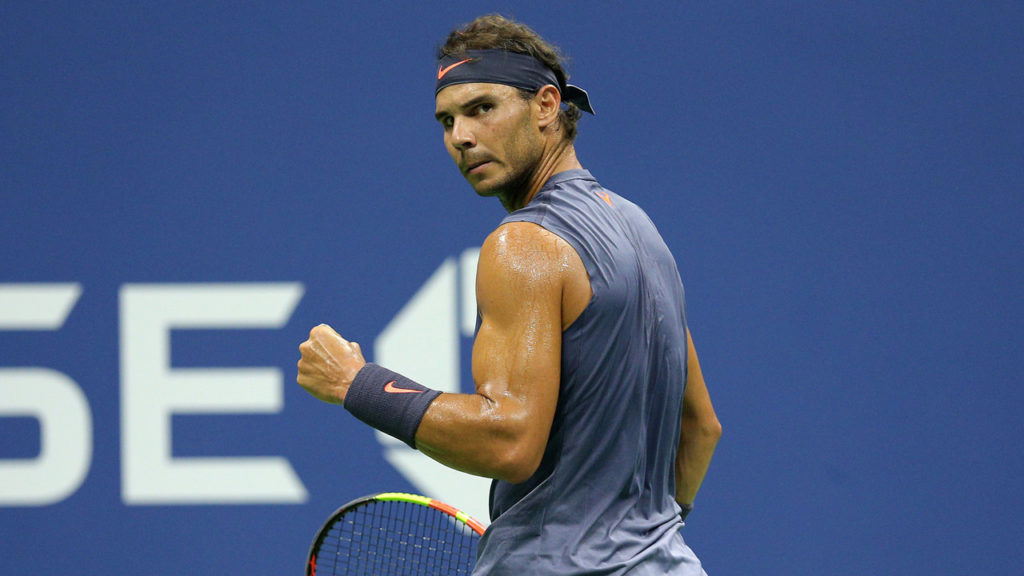 Widely known as the "King of the Clay", there's hardly anyone who has challenged the Supremacy of  Rafael Nadal on the Clay court as of now. While that's being said, he has 12 French open titles under his name ever since he has started playing on clay.
Even though he has proved his dominance on a clay court, Nadal has gained some memorable victories on Hard courts and Grass courts as well and it was mainly due to an array of Injuries lately, that he struggled to keep his game going at the Top-level.
Nadal may well have a few more Grand Slam titles to his already impressive resume. At 33 years of age, the fiery Spaniard, he already has 19 Grand Slam titles and certainly has the potential to catch Roger Federer. Rafael is regarded as the greatest clay-court player of all-time, although fans of Bjorn Borg may dispute this claim. His record 12th French Open title in 2019, in dominating fashion, certainly makes it difficult to imagine anyone being better on clay.
While it is difficult to draw comparisons of players from different generations I think Nadal has proven that he deserves to be considered among the best to ever grace the courts. Winning 2 Grand Slams in 2019, including his gusty, marathon 5-set win at the US Open certainly raises the possibility that he will catch and potentially pass Roger Federer in the coveted race to capture the most Grand Slams titles.
#2 Rod laver (Australia)
Career Titles: 200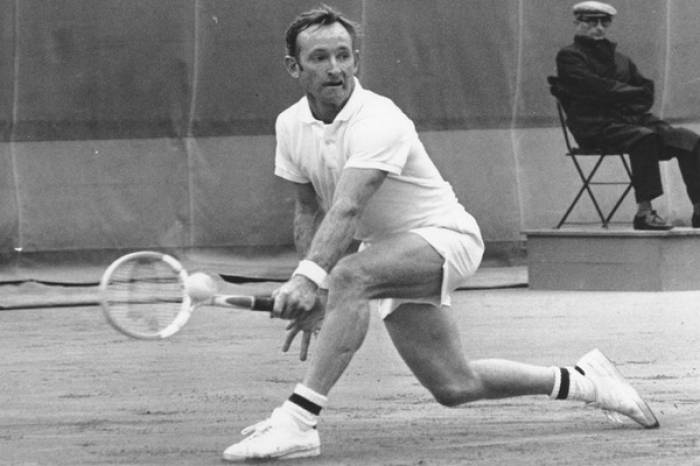 Rod laver was one of the fewest players who were part of that era when tennis was moving from the Amateur to Open level and therefore he must be considered amongst the best in the business by every means. Moreover, this legend player holds a number of records under his name which includes Most number of career titles (200), Most Grand slams sweeps (Twice) and Longest reign as a number 1 player ( 7 years).
Though many people would argue that there were no professionals allowed in the game during his time, his supremacy cannot still be doubted in the wake of his magnificent records in the tennis arena.
#1 Roger Federer (Switzerland)
Career Titles: 103
Roger Federer sits at the top of our list of Best tennis players of all time and there's hardly anyone who can argue this fact.
It's hard not to select Roger Federer as the greatest of all time. His record 20 Grand Slam titles speak for themselves, and even at the age of 38, he is still winning and competing at the highest levels. His 310 weeks ranked as number one in the world is an open-era record. From 2004 to 2008, Federer went 237 consecutive weeks being ranked number one in the world, a record that may never be surpassed. Even though younger players are now finding a way to beat him, his consistently high level of play over his twenty-year career is a testament to his conditioning and ability.
Winning the 2018 Australian Open after his outstanding 2017 season that saw him win Wimbledon and the Australian Open prove without a doubt that Roger Federer is indeed the greatest of all-time. Barring injury, Roger will continue to be a force to be reckoned with for who knows how long? His dramatic 5-set loss to Novak Djokovic at the 2019 Wimbledon Championship proves that even at almost 38 years of age that he can still compete with anyone. Roger certainly had his chances to secure Grand Slam number 21, a loss that will haunt him with limited opportunities remaining, but he is setting a new level for excellence at an age when most players have long since retired.
Federer went 237 weeks while being ranked number 1 in the world which is certainly a record to be aimed by a lot of young Tennis players.
Also Check :