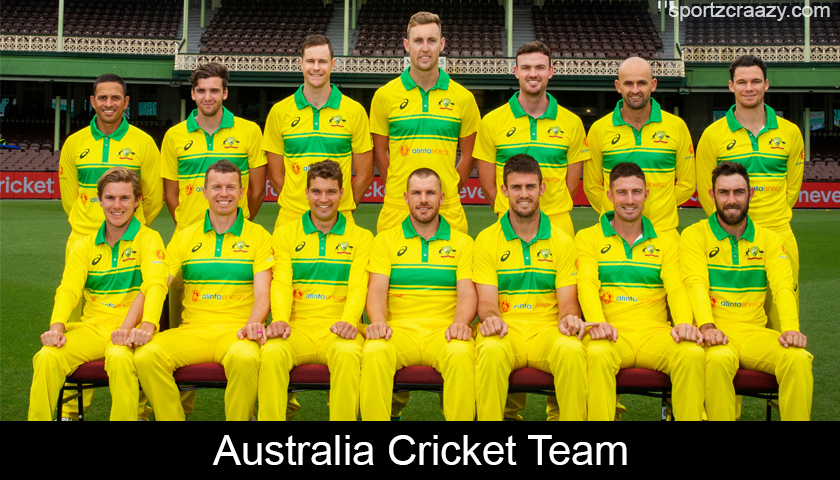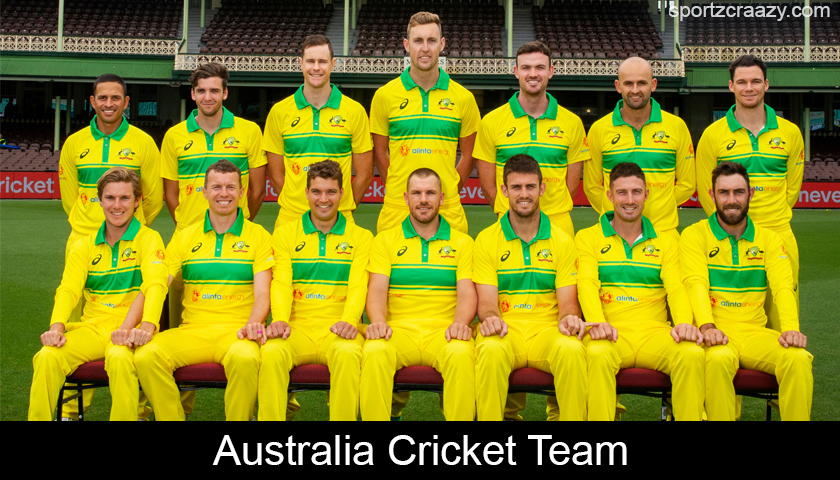 It is no obscure minutia that Australia is one of the world's largest and indispensable names in world cricket – the team has no lack of proverbial feathers in their caps, in terms of almost everything including legendary individual cricketers, a massive gallery of trophies, and the hard-boiled Aussie cricket discipline. It is more than just a sport in Australia; many would go so far as to put it as a cornerstone of the Australian national identity. Likewise, the regime and infrastructure regarding playing and training cricketers from the basic grassroots level to the halls of fame is a paradigmatic height that sets the standards all cricket-playing nations can purport towards. A commonplace often goes around that the stature of the Australian Test cap's office is second only to that of the Prime Minister's office.
Naturally, for a country that collectively weighs its chips so heavily on its always-crowded galleries of domestic leagues like the Sheffield Shield and looks passionately towards their beloved national cricket team, expectations and tensions run high every time the World Cup season inches near. The extent of hype and weight put on the shoulder of the new Langer and Paine Australian team authority is justifiable because Australia, bar 2011, has won every single World Cup since 1999 – including three consecutive World Cup wins from 1999 to 2007, an unrivalled feat in the world and history of Cricket.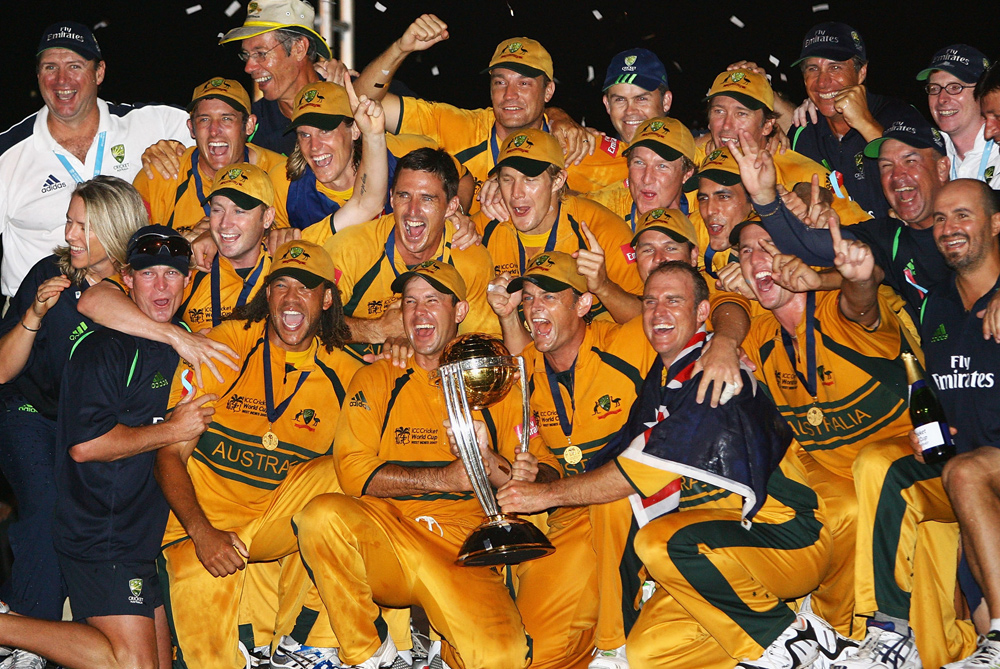 Since Justine Langer had only stepped in last October as a head coach, he did not have a much wide berth available to truly prove his mettle – and how Australia performs in the upcoming World Cup will be the decisive factor to make or break his reputation. This will prove, however, to be a difficult task, as the Englishmen will have a large upper hand in the form of their familiar home grounds to hit the crease after a scope of practice not available to the other competing parties. The last time Australia lost (2011) – costing them their hitherto indomitable streak of dominating and winning the title of the World's best for three years – the pitch played a big factor, given how host victory is increasingly becoming a pattern, as only the subcontinental teams got into the final faceoff in 2011, and it was again Australia, a co-host, to snatch the cup away from other aspirants in 2015. A win this year, therefore, becomes especially important, as it will both break this much-abhorred pattern, and set Australia up for another reiteration of their hat-trick feat in World Cups.
As a team of Australia's calibre warrants, 2018 was business as usual for them – which means year-long activity in the level of international playoffs. If it was chock full of international play, it was also equally full of ill omens that do not bode well for Australia's reputation. Purely glossing over the statistics as an isolated metric, Australia tagged along, falling ever so slightly behind their opponents in all the major tours. In general terms, this is not because their performance has been thoroughly underwhelming, but a plethora of management problems, which will hopefully have some scope to be addressed by the new head coach and Test cap. The one-off T20I match against the UAE side (October 22, 2018) was about the only match where Australia dominated and won by a large margin, but then again, UAE is a small fish in a barrel, so to speak, a fairly new and budding team in the face of battle-hardened Australia.
The T20I squad had also somewhat tended to their task in the February 2018 NZ, England, and Australia tri-series, and a shadowy impression of Aaron Fincher's Twenty20 genius in the Pakistan – Zimbabwe – Australia tri-series in the format. But all the other matches where there were even or slightly tipped odds, Australia has not been able to squeeze out a single note of meaningful improvement when we think in terms of the ODI format. But it again got quashed by Pakistan when it came to a UAE-hosted Test series in September, and the same pattern recurred as South Africa also defeated them by large margins both on their home pitches and Australian pitches, and finally – also most importantly – the World Cup 2019 host England also absolutely destroyed them as the Australian bowling lineup struggled to try and harness the English batsmen. This happened both in the England Tour of Australia in January 2018 that opened the year, and in Australia's Tour of England later on in June.
As if this abysmal turnout on the annual stats was not bad enough, Australia also got trammelled up in a huge ball-tampering scandal, when Bancroft was caught on the South African surveyor trying to rough up the ball with sandpaper to make it swing a certain way. Not only did Bancroft bite the brunt of the ban hammer, but major player David Warner also got involved, and additionally Captain Steve Smith was cast out for his silent consent despite the prior knowledge of the matter.
Steve Smith and deputy captain David Warner were both penalized with a 12-month ban from international cricket, even though the actual perpetrator, Test rookie Bancroft was banned only till December 29, 2018, just to set a precedent so that these things would not recur (fairly understandable given the commercial fallout this whole sandpaper gate fiasco incited – not to mention that it became a running gag used against the Aussies within months). This means that both Smith and Warner have high chances of playing in the coming World Cup since Australia sorely feels the void left by their absence. However, Australia will not have them in any upcoming tours till the World Cup.
Right now, after India completely clinched the ODI series that closed this January, Australia will have their scope of retaliating in their return tour to India in March 2019. However, retaliating within any realistic capacity seems unlikely given the faltering middle-order issues, the lack of Warner and Smith, and the biggest crisis – the lack of wicket-takers and reliable spin bowling. Australia will have to figure out how to resolve these in the upcoming tour where they will be facing the touring Sri Lanka side before they can face off against India – whose WC squad, unlike Australia, has been virtually pencilled in already.
Australia squad 2020
Aaron Finch (c), Alex Carey (vc, wk), Pat Cummins (vc), Ashton Agar, Peter Handscomb, Josh Hazlewood, Marnus Labuschagne, Kane Richardson, D'Arcy Short, Steve Smith, Mitchell Starc, Ashton Turner, David Warner, Adam Zampa
Australia upcoming tournaments 2020
Month

Tournament Details

Jun 2019 –Apr 2021

ICC Test Championship 2019-21


Matches: TBD


Venue: 

England

June 2020

Zimbabwe tour of Australia 2020


Matches: 3 ODI


Venue: 

Australia

 | Status: 

Cancelled

Jun – Jul 2020

Australia tour of Bangladesh 2020


Matches: 2 Test


Venue: 

Bangladesh

 | Status: 

Postponed (The test series has been postponed to June-July 2020.)

July 2020

Australia tour of England 2020
Matches: 3 ODI and 3 T20
Venue: 

England

October 2020

Australia tour of Bangladesh 2019


Matches: 3 T20


Venue: 

Bangladesh

October 2020

West Indies tour of Australia 2020


Matches: 3 T20


Venue: 

Australia

October 2020

India tour of Australia T20 2020


Matches: 3 T20


Venue: 

Australia

November 2020

Afghanistan tour of Australia 2020


Matches: 1 Test


Venue: 

Australia
Also Check