Shivam Dube
Born:

June 26, 1993

Birth Place:

Mumbai

Height:

6 ft 0 in

Role:

All-rounder

Batting Style:

Left-hand bat

Bowling Style:

Right-arm medium
Batting Career Details:-
| | | | | | | | | | | | |
| --- | --- | --- | --- | --- | --- | --- | --- | --- | --- | --- | --- |
| | M | Inn | Runs | HS | Avg | SR | 100 | 200 | 50 | 4s | 6s |
| ODI | 1 | 1 | 9 | 9 | 9 | 150 | 0 | 0 | 0 | 1 | 0 |
| T20I | 6 | 4 | 64 | 54 | 32 | 152.38 | 0 | 0 | 1 | 3 | 4 |
| IPL | 4 | 4 | 40 | 24 | 13.33 | 121.21 | 0 | 0 | 0 | 1 | 3 |
Bowling Career Details:-
| | | | | | | | | | | |
| --- | --- | --- | --- | --- | --- | --- | --- | --- | --- | --- |
| | M | Inn | B | Runs | Wkts | Econ | Avg | SR | 5W | 10W |
| ODI | 1 | 1 | 47 | 68 | 0 | 8.68 | 0 | 0 | 0 | 0 |
| T20I | 6 | 6 | 75 | 114 | 3 | 9.12 | 38 | 25 | 0 | 0 |
| IPL | 4 | 2 | 10 | 8 | 0 | 4.8 | 0 | 0 | 0 | 0 |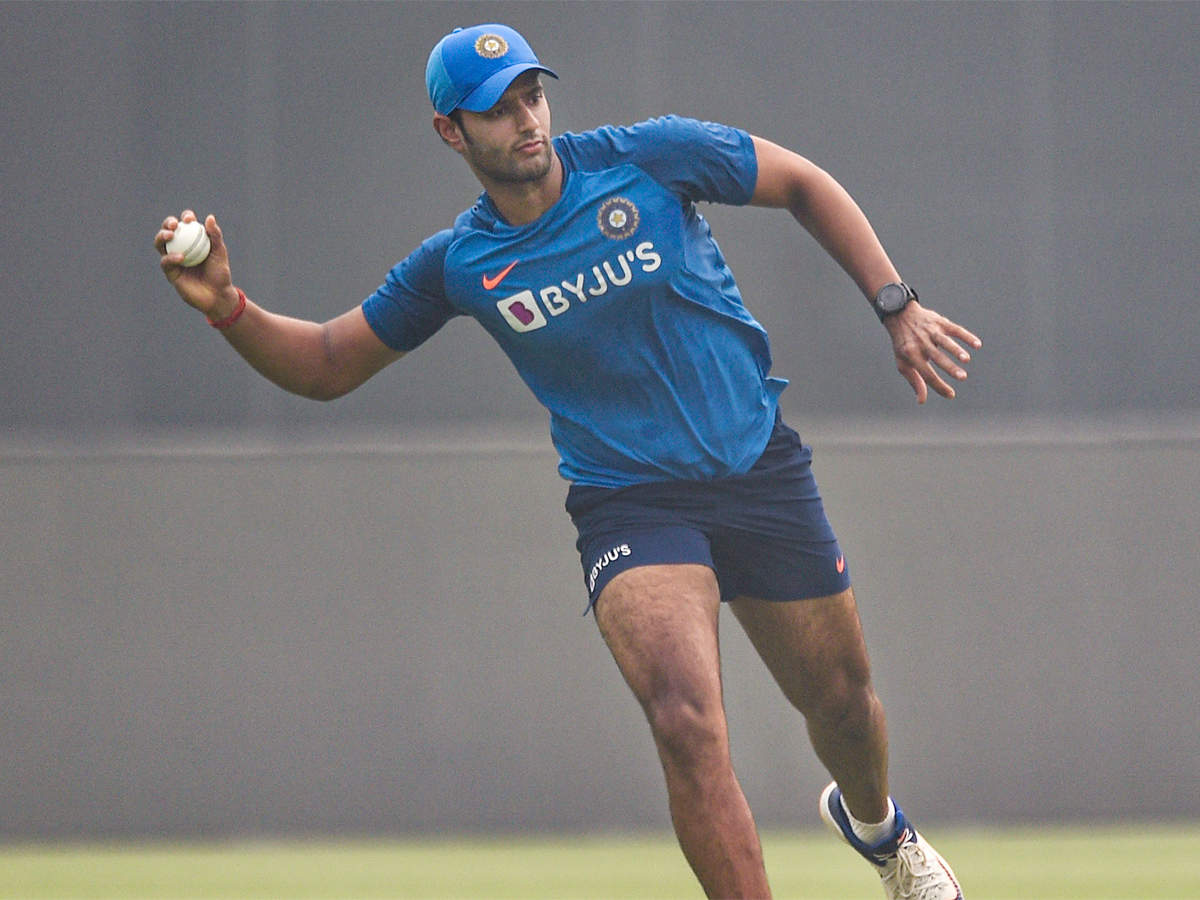 Shivam Dube Biography:
Full name: Shivam Dube
Father's name: Rajesh Dube
Height: 5'11  
Age: 26
Home Town: Mumbai
Nationality:  Indian
Religion:        Hindu
Address:        Mumbai, Maharashtra, India
School:           N/A
College:          N/A
Qualification:           N/A
Hobbies:        Travelling
Marital Status:         Unmarried
Debut T20I – India v Bangladesh at Delhi, Nov 3, 2019
Favourite Player:       Mahendra Singh Dhoni
Favourite Sport:         Cricket
Favourite Actress:     Deepika Padukone
Favourite Actor:         Akshay Kumar and Shah Rukh Khan
Favourite Singer:       Arijit Singh
Favourite Food:         Pizza
In today's ever-evolving game of cricket, all-rounders have become one of the most important commodities in a team, especially in the shortest format. While there have been great all-rounders such as Kapil Dev, Irfan Pathan etc to have represented the Indian cricket team, the numbers, however, are not many.
In the current age of Indian cricket, they are a handful of all-rounders in the set-up. Hardik Pandya is currently the number one all-rounder in the Indian side. Vijay Shankar did make an impression for a while before getting sidelined after the 2019 World Cup.
 Mumbai all-rounder, Shivam Dube is currently touted to be one of the few emerging all-rounders, who has the capabilities to serve Indian cricket for a long period of time.
Dube shot to fame after hitting five sixes in an over to Pravin Tamble in the Mumbai T20 league. Here's a look at his entire journey via Shivam Dube's biography.
EARLY DAYS:
Hailing from Uttar Pradesh, Shivam Dube was born on 26th June 1993. He was raised in Mumbai and plays for Mumbai team in the first-class cricket.
Shivam Dube's father Rajesh Dube saw the potential in Shivam Dube when he was just four years old. Even the domestic helper, who would give the Throwdowns to the left-hander was also impressed with Shivam's batting ability.
Realising that his son could make it big in the sport, he took it upon himself to train him He would bowl at least 500 balls daily to Shivam, besides preparing a special diet for him. Every day, his father would make him do the cricket training drills and this continued for 10 long years.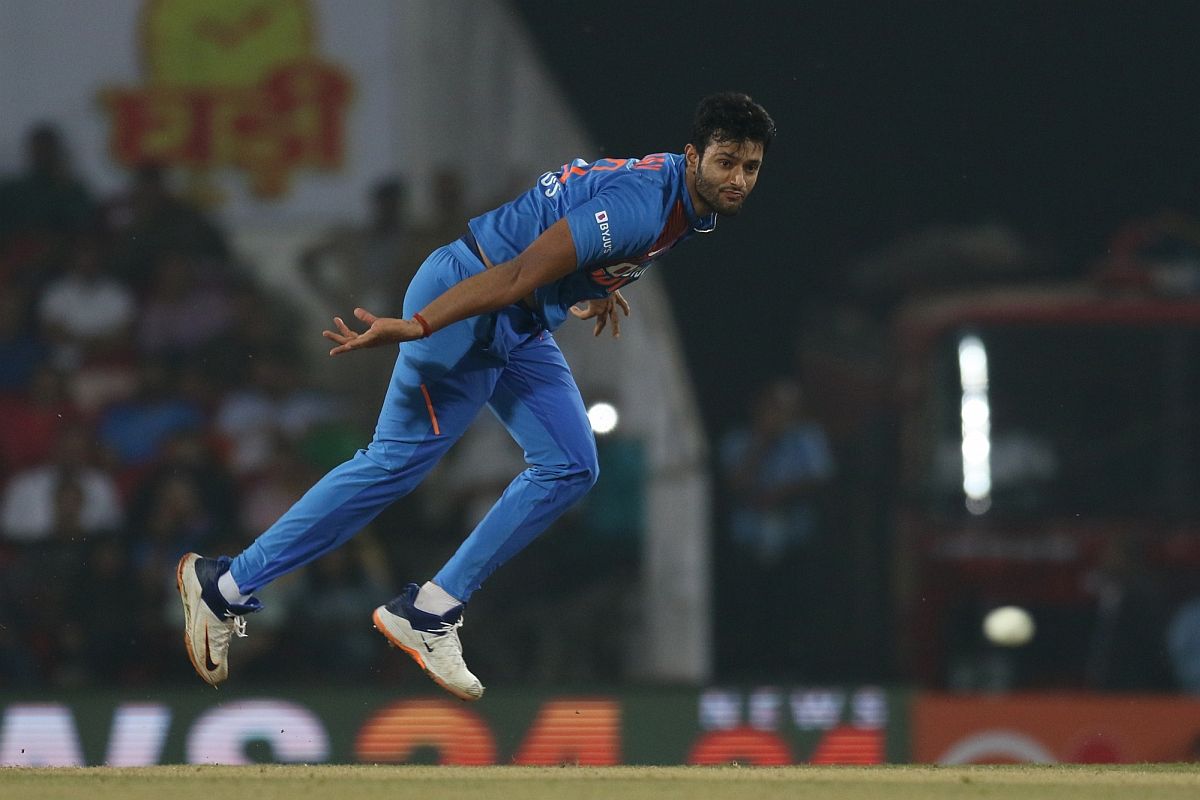 Shivam Dube did his schooling from Hansraj Morarji Public School. He was one of the most talented kids in the school, though, was overweight. He first came to the limelight after he helped his school win under-14 Giles Shield tournament in Mumbai.
THE SETBACK
Everything was going pretty well until then; however, fitness problems coupled with some financial stress led him to stop playing cricket at 14 years of age. The fighter in Dube didn't give up and made his comeback at 19 years of age.
"I stopped playing cricket when I was 14 because of some financial constraints, couldn't really work on my fitness at that point in time. I returned to cricket only when I was 19 and gradually started to work on my fitness levels,"  Shivam Dube told Hindustan Times.
DOMESTIC CRICKET:
Shivam Dube made his comeback at 19 years of age and was immediately selected in Mumbai's under-23 side.
He made his debut in Syed Mushtaq Ali Trophy on 18 January 2016, during 2015-16 season, while he made his first-class debut in 2016 -17 season on February 25, 2017.
TURNING POINT OF HIS CAREER: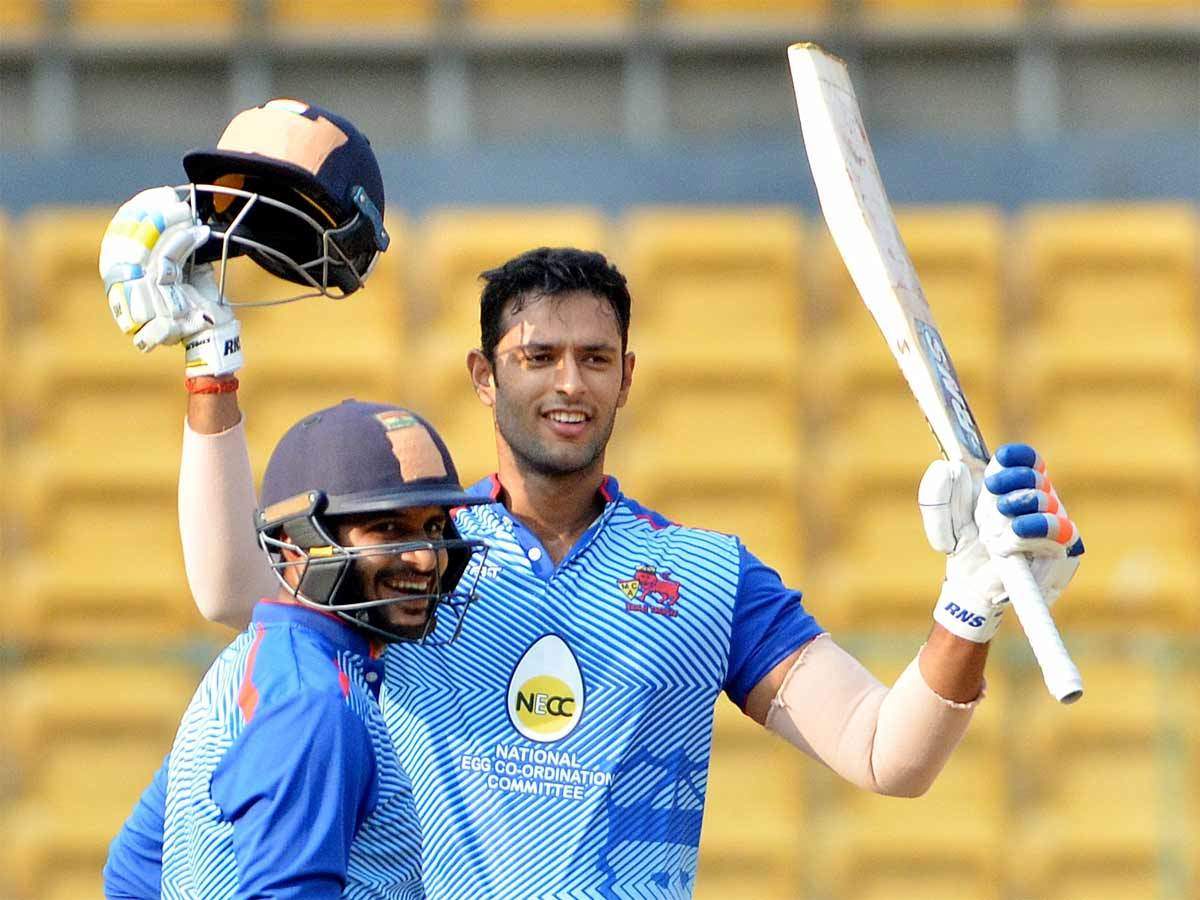 2018 proved to be the breakthrough year of Shivam Dube.
He attracted everyone's attention after smacking fix sixes in an over to Pravin Tamble in T20 Mumbai League in 2018. In the final of the tournament, he smashed 22 runs in the last over when 26 were needed to win the game. He ended the tournament with the man of the tournament to his name.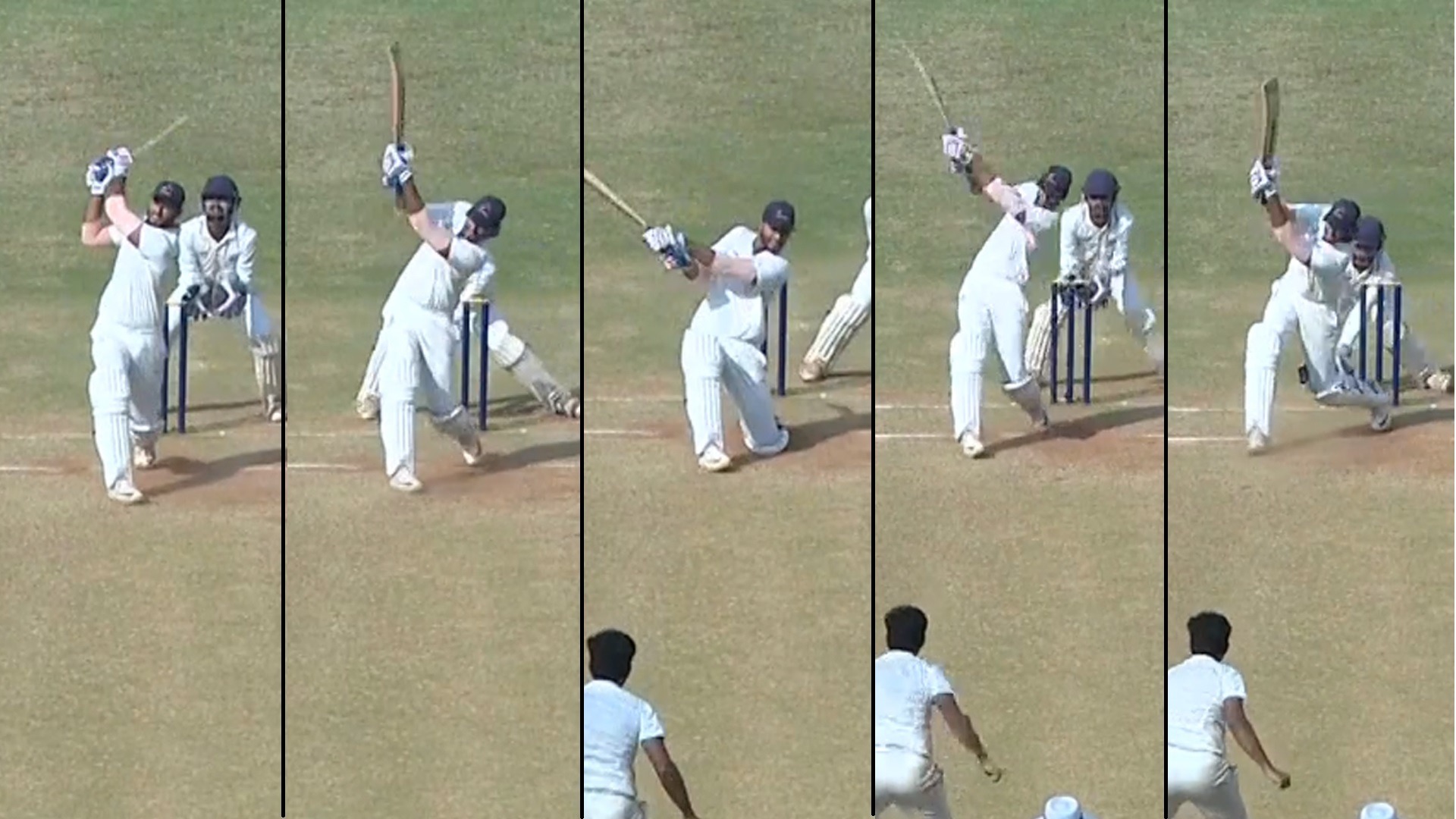 Shivam Dube made his first-class debut during 2018-19 Ranji season. He played first Ranji game on 7th December 2018 and caught everyone's attention after bagging his first five-wicket haul in his first game.
Dube scored his maiden first-class century on November 2, 2018, against Railways.
Having made his reputation of hitting long sixes, Dube replicated his act of hitting five sixes in an over for the second time, this time in a Ranji game against Baroda.
What followed was a whopping contract in the 2018 IPL auction as RCB snapped him for 5 crores.
INTERNATIONAL CAREER: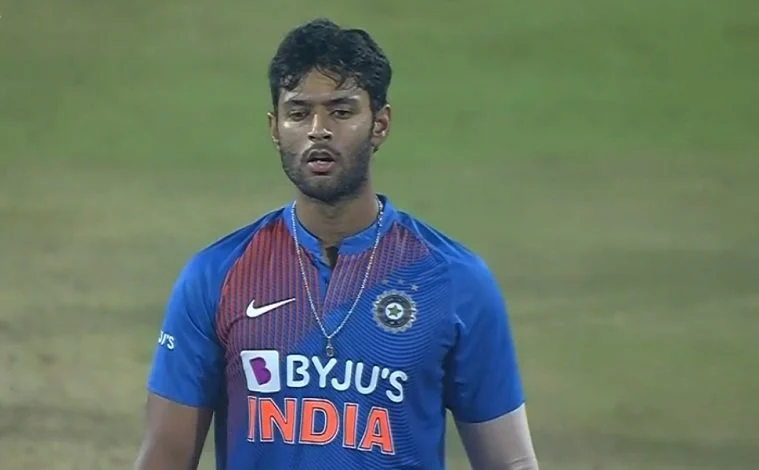 After ending the Ranji 2019 season as the leading wicket-taker, Shivam Dube was drafted in India's T20 squad for the series against Bangladesh.    
Dube made his T20 debut in the first of the three-match T20 series against Bangladesh on 3rd November, 2019. Coming in at number six, he scored one run off four balls with the bat, while bowling just three balls in the second innings. He didn't get the opportunity to bat in the second T20 and stayed unbeaten at 9 off 8 deliveries in the third T20.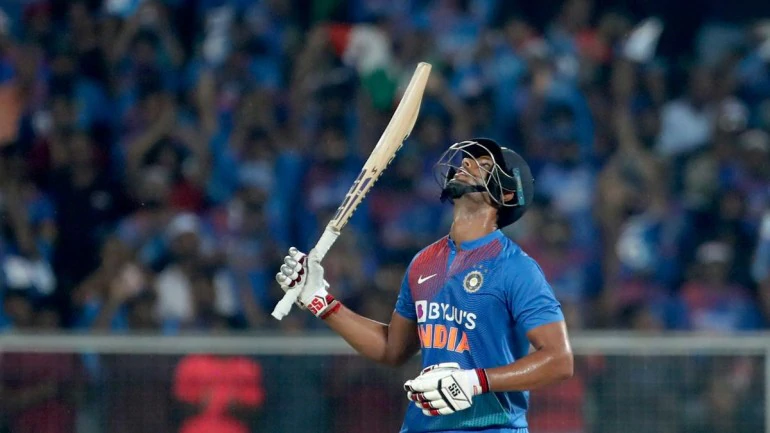 Shivam Dube was also included in India's next series against West Indies. In the second of the three-match T20 series against West Indies, Dube was sent in as a pinch hitter at number three. After starting a bit on the slower side, Dube unleashed himself and struck six fours and four sixes in the game. He went on to score his maiden half-century in T20 cricket before getting out on 54 off 30 balls. West Indies, however, won that game by 8 wickets.
The Mumbai batsman made his ODI debut in the same series against West Indies on 15th December 2019. He had a great outing, neither with the bat nor with the ball. Dube scored 9 runs, while conceding 68 runs in 7.5 overs with the ball.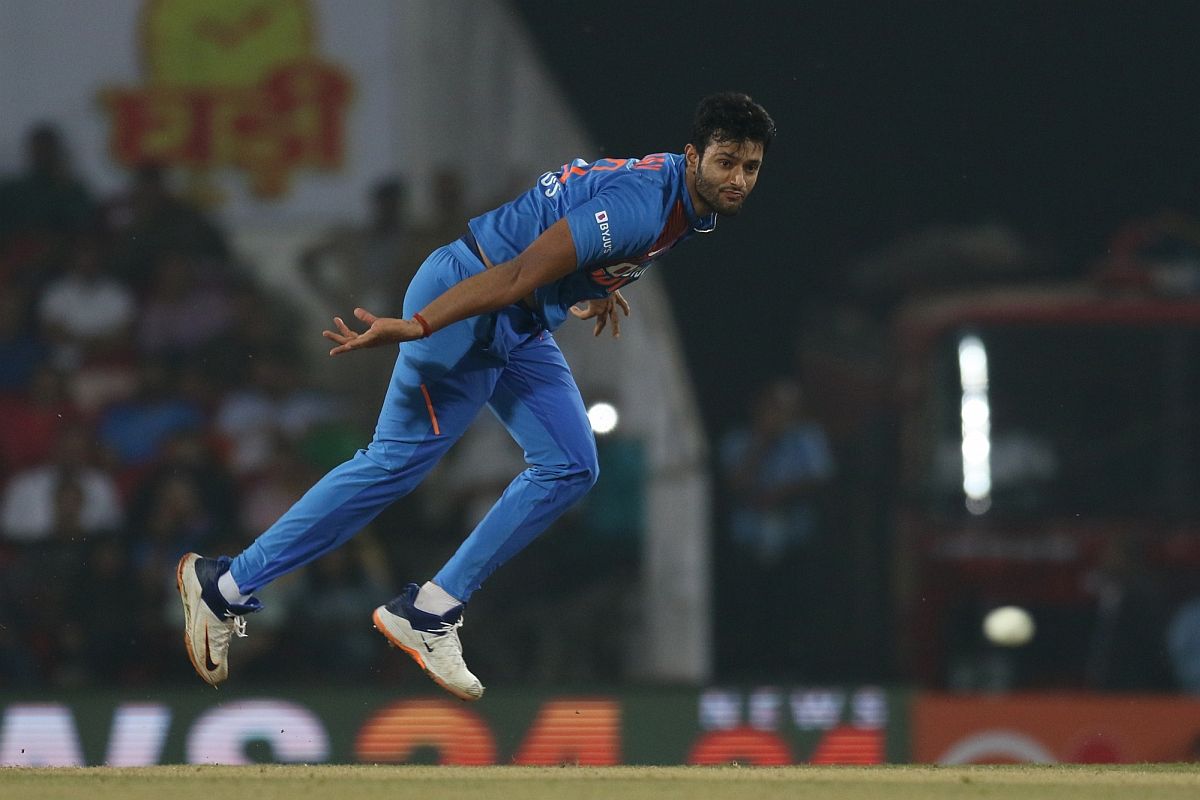 Shivam Dube was then included in New Zealand, where he played all five T20 matches in the series but couldn't make a useful contribution. In the fifth T20 international, Shivam Dube bowled the second most expensive over in the shortest format, giving away 34 runs in a single over.
INDIAN PREMIER LEAGUE:
Ahead of the 2019 IPL, Royal Challengers Bangalore bought the services of Shivam Dube for a whopping price of 5 crores, thanks to his all-round performance in 2019 Ranji season, which included his 5 sixes in an over against Swapnil Singh against Baroda.
He played 4 matches in 2019 season and scored 40 runs at a strike rate of 121. 21. He showed a glimpse of his big-hitting ability in the game against Delhi Capitals, smacking two huge sixes before getting out on 24 off Amit Mishra.
Lesser Known Facts about Shivam Dube: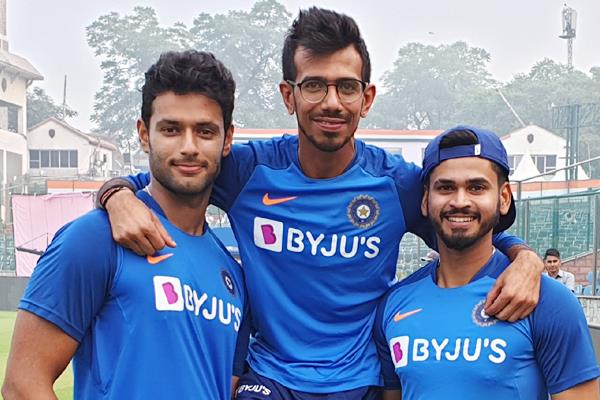 Shivam Dube stopped playing cricket at 14 years of age due to personal reasons. He then made a comeback at 19 years of age.

Dube attracted everyone's attention when he smacked 5 sixes in an over to Pravin Tamble in Mumbai T20 league in 2018. He replicated the act in the 2018 Ranji match against Baroda.

Shivam Dube's favourite cricketer is Jacques Kallis.

At the age of 14, Dube's wonderful bowling performances helped his school team win the under-14 Giles Shield tournament in Mumbai.
https://www.instagram.com/p/B_h8QUypQgl/
https://www.instagram.com/p/B_Uyr6rpma0/
https://www.instagram.com/p/B-mJ6o6p9CF/