World wrestling Entertainment is an American entertainment company, which is famous for professional wrestling. It also has branches in other fields like movies, real estate and other business ventures. They themselves promote the professional wrestling championship by their company name. In 1952, WWE was founded by Jess McMahon and Toots Mondt. Company's current global headquarter situated in Stamford, Connecticut from 2012. The current owner of WWE is Mr. Vince McMahon with 42% of total shares.
WWE championship is a world heavyweight wrestling championship, which is promoted by WWE brand. Current champion is A. J. Styles.
This article is about the friendship between WWE wrestlers out of the ring. Here we can talk about some pairs who have proved that on screen rivalry is just a part of the show.  Out of the ring they are good friends.
Here we talk about 10 pairs.
The Undertaker & Brock Lesnar
In the road to Wrestle Mania 30 they both came up with an on screen rivalry. Brock Lesnar challenged the undertaker many times and the duo has a very special rivalry inside the WWE ring.  Also Brok Lesnar breaks the winning streak of the undertaker. People love to watch them fighting as both are famous for their consistency and special signature moves.  But out of the ring they are good friends as many times they have seen together in parties and family functions.
Kurt Angle & Triple H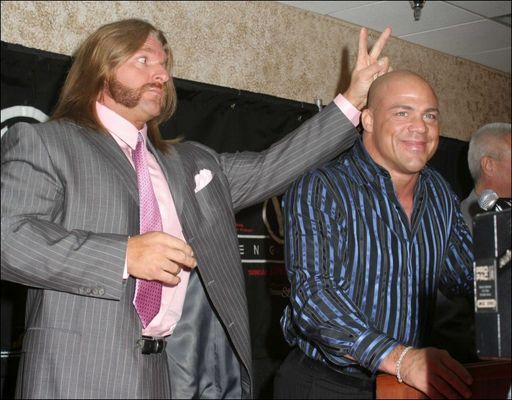 They both are connected with smack down. They also faced each other in a tag team match in wrestle mania 34. But out of the ring they are good friends. They love to have fun together. Several times they also spotted while partying together.
Roman Reigns & Braun Strawman
This duo is a current time sensation of WWE. They are the best enemy inside the ring. They face each other several times inside the ring. Each time those matches end up with lots of thrills. But in reality they are good friends and also they have spotted together in several dinner parties. Now on screen also they have showed their friendship. In a WWE show in South Africa they both appear together with South African flag in their hands.
Jeff Hardy & Randy Orton
They are one of the best rivals inside the ring but in real life they are exactly opposite. Randy orton revealed that due to jeff hardy he have joined WWE. They appeared in Impact wrestling together. Then Jeff left Impact wrestling and joined WWE. Then Randy orton also joined WWE. Here also thay appeared together.
Fin Balor & Seth Rollins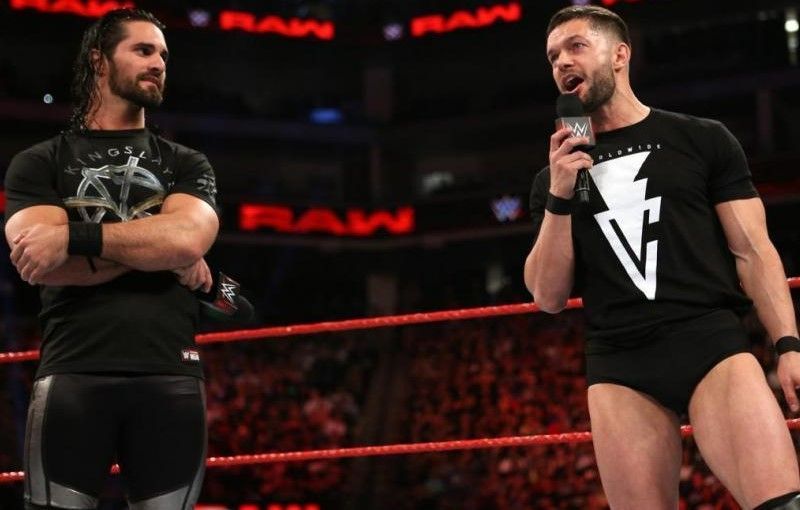 They often come up with threatening each other. Also they appeared in ring against each other. But in real life there is no mark of competition between them as, they both spotted while travelling together and in several parties.
The Rock & John Cena
They both have appeared in wrestle mania 28 and 29 against each other. And the rivalry is that much effective that spectator really believes that the feud between them is real, but in real life they are just opposite. After a match in wrestle mania 29 they both appeared in back stage where the rock congratulates Cena and there after they have appeared together several times.  Now the rock is also producing a new movie that is starred by John Cena.
Ronda Rousey & Stephanie
Their feud was a headline around the world. But that was just a story line for TV. They are best friend out of the ring. Triple H and Stephanie also met with Rousey several times. But their friendship never revealed so that the storyline shouldn't be spoiled.
Seth Rollins & The Miz
They are on screen enemies. And Seth also defeated The Miz in wrestle mania 34 and captures his championship. But in off screen they two are good friends. You can see them smiling whenever they are hanging out together.
The Undertaker & Triple H
They wrestled against each other in wrestle mania 17,27 and 28.But they both are really good friends as several times they spotted while hanging out together. In the backstage of wrestle mania 33 triple h also describes the worth of their friendship to the undertaker.
John Cena & Randy Orton
They have appeared several times against each other in the last few years. But john Cena reveals that Randy Orton is one of his best friends. Their friendship started from OVW.  They have seen together in several parties and also spotted while hanging out. Inside ring they are best rival and in real life they are the best friends.
WWE show is a business of wrestling event where each wrestler faces off each other for entertaining their fans and spectators. So for better publicity they have scripted several rival stories inside the ring. This rivalry matches gifts the spectators a different type of match with full of thrill and entertainment. It also helps WWE Company in acquiring more fan base and earning more profit. But out of the ring the wrestlers are good friends where the rivalry for business cause does not affect their friendship.
 Also Check: