Defending Champions West Indies are not looking formidable side with the way they have played their first two matches of T20 World Cup 2021 as they have been completely outclassed by England and South Africa by six and eight wickets respectively.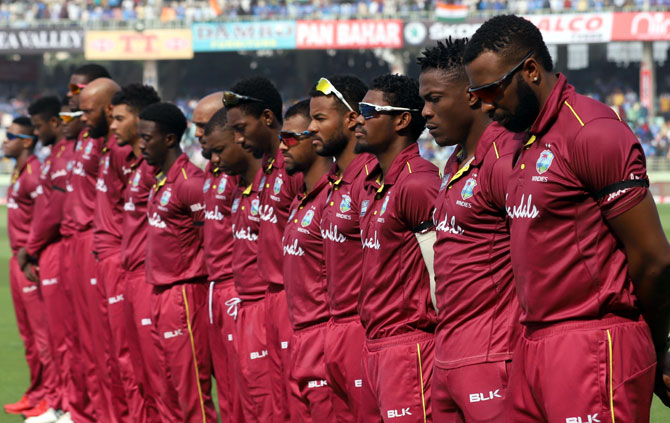 The Caribbean side was expected to steer into the semifinal round of marquee event quite easily is in serious trouble now after losing their first two matches and they have to win their remaining three matches of the tournament to ensure that they held a small chance to finish in top 4.
The biggest mistake that this current West Indies selection committee did that they didn't pick Sunil Naraine on these UAE conditions who troubled every single batter in the same pitches when he played for KKR in the second half of IPL 2021.
Their biggest match-winners include the likes of Chris Gayle and Andre Russell who have struggled a lot as these two scored only 12 runs and 6 runs respectively against South Africa. West Indies have relied too much on their experienced players to take them over the fence but in a T20 tournament, there should be the perfect amalgamation of young and experienced players which is a trick that they have missed in this marquee event.
 Kieron Pollard captaincy has looked pretty ordinary in the last two matches as his fielding rotation and bowling changes were not up to the mark and he needs to pull his shock as a leader pretty soon otherwise it will be late for defending champions to make a comeback in this tournament which is fast-paced and doesn't give you ample time to make a comeback. 
The reason why they have done so poorly in the ongoing edition of the T20 World Cup 2021 is primarily due to their batting and the young pitch hitters like Nicholas Pooran and Shimron Hetmyer is completely out of shape at the moment.