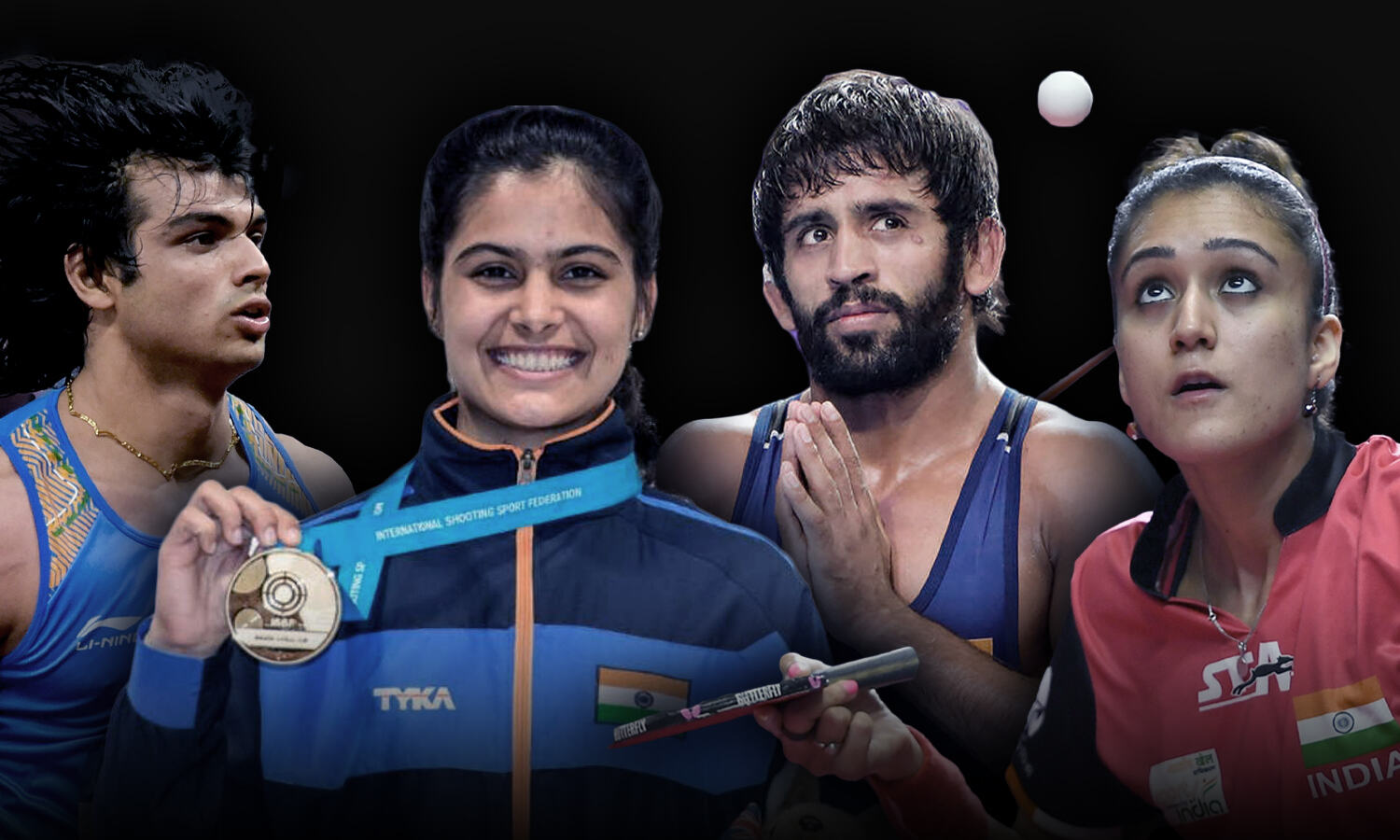 It's time for Mahakumbh of sports to get started and India will compete in nine events over the first two days and if all goes well we could be fighting for three maybe five medals on Sunday. In a 10m rifle event, Apurvi will lead the charge in the women's section while two strong contenders in Saurabh Chaudhary and Abhishek Verma will lead the men's charge. Elavenil Valarivan will accompany Apurvi and should enjoy her Olympic debut as all limelight would be on Apurvi Chandela.
All four are good enough to reach the medal rounds but can they keep composure to reach finals and go that one extra step that needs to be seen. The margins are very tight when it comes to mega event and requires little luck and truckloads of self ability to achieve a podium finish. The next event where India will be hopeful is the 49Kg women's weightlifting category. Mirabai Chanu is currently the second rank in the weight category and with a good year and half of performance not only she should clear the qualification process easily and should definitely go one step ahead to be on the podium. She has given a warning in past to number one ranked Hou Zhihui and would be looking to back her statement.
Even among sports enthusiasts Mirabai Chanu should be on the podium on Sunday afternoon. An early medal could be a strong boost to the remaining Indian contingent and no harm in saying that we can get more than one. The third event where we are expected to win is archery. Atanu and Deepika will lead the mixed team for us and are strong medal contenders. Deepika has won world cup gold in three events last month so all rivals would be aware of her prowess and Atanu is a perfect cover for her. Consistent 9s,10s will won medals for any teams and both Atanu-Deepika is capable of consistent shots.
There are group stage matches for both men's and women's hockey teams and both would look for a winning start to take a mini step towards knockouts. Table tennis teams will look to emulate their Olympic performances and try to go deep so that they could create upset. Three Indian boxers will take the ring in their R32 match and all are expected to move onto R16. Lastly, there is Sushila Devi in the women's 49kg Judo category and would like to make an instant impact in the first match to progress further.
Nobody knows whether all speculation would come out true or like in previous Olympics it would be the case of 2 steps forward and 4 steps backward. Looking at the contingent belief should be in all of us that we can win medals whether we will, part of that will be answered by Sunday afternoon.