Indian sprinter athlete, Debashree Mazumdar hails from Kolkata and represents India in 4*400 m metres race. The athlete is famously known for winning the 4*400 m relay at the Asian Athletics Championships 2017 with Jisna Mathew, Nirmala Sheoran and M. R. Poovamma.
EARLY LIFE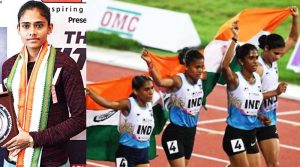 Kolkata based athlete was trained in Patiala at the National Institute of Sports which is believed to be Asia's largest institute situated in an earlier royal palace. Being the only earning member in her family, the athlete struggled a lot to meet every end and reach out to a stable position. She faced many low points in her professional life but the young athlete never stopped and kept chasing her dreams. Debashree has got both losses and victories inside her bag. Despite her hard situations, Debashree Mazumdar has managed to earn a medal for India.
PERSONAL LIFE
Debashree was born on 6th April 1991 in a small village, Bethuadohri, Nadia district which is 140 km far from Kolkata. In her early life, the athlete lost her father. Debashree's family consisted of two more sisters and her mother. She was the only earning member in her family. In her initial phase of life, the athlete crossed many hard hurdles to be a professional runner. But she toiled and established herself as an exceptional runner. Her struggles also paid off when she got a government job. In 2011, he was recruited by the Kolkata Income-Tax department. Right from her joining time, her department officials have encouraged & allowed her to practice so that she can achieve more achievements for the department and India.
Her family and village people have also supported her both morally and financially. They have always appreciated her achievements by putting up big hoardings.
PROFESSIONAL LIFE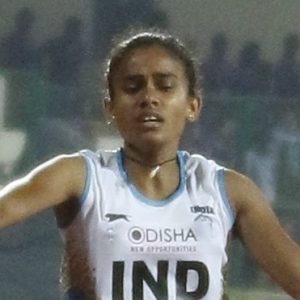 In 2009, the athlete from Nadia district got the limelight when she finished athletics meet in the girls under 200-400 m raced with a record. She clocked 55.4 s at Salt Lake Stadium, Kolkata in 59th State Athletics.
In 2011, she got recruited by the Income-Tax department. After her training in Patiala, Debashree got selected in 2014 Commonwealth Games at Glasgow, UK wherein she represented India but she failed to earn any medal. But she worked hard and became a runner in the Indian relay team for Asian Championship 2015.
She has also been titled as the best athlete in All India Central Revenue Sports Meet (AICRSM).
ACHIEVEMENTS:
ASIAN ATHLETICS CHAMPIONSHIPS:
Silver: 2017, Bhubaneshwar, India: 4* 400 m
PERSONAL INFORMATION:
Name: Debashree Mazumdar
Nickname: Debashree Mazumdar
Sport: Track & field
Events- 4* 400 m relay races
Father's name: Not updated
Mother's name: Not updated
Height: 1.64 m
Weight: 53 kg
Eye colour: black
Hair colour: black
Date of birth: 06 April 1991
Age: 28 years
Birth place: Bethuadohri, Nadia district, Kolkata, India
Zodiac sign: Aries
Nationality: Indian
Hometown: Kolkata
Religion: Hindu
CONTROVERSY:
Debashree Mazumdar made headlines when she donated her cash prize of 1 lakh to her village. When the 28-year-old athlete got to know that her village people are facing acute money shortage for Durga Puja festival, she immediately rendered a helping hand to them. When she was participating in Rio Olympics she got a call from her sister who explained the whole problem to her and told her that they have almost decided to not celebrate the festival. Debashree's action was appreciated very much in various newspapers. Many newspapers even stated that Debashree set an example for other athletes.
NET WORTH OF DEBASHREE MAZUMDAR:
NOT YET UPDATED.
SOCIAL MEDIA HANDLES OF DEBASHREE MAZUMDAR:
FACEBOOK- NOT ACTIVE
INSTAGRAM- NOT ACTIVE
TWITTER- NOT ACTIVE