Union Minister for Youth Affairs and Sports, Kiren Rijiju on Monday visited the Sports Authority of India (SAI) office as the officials resumed their work after the lockdown announced by the government.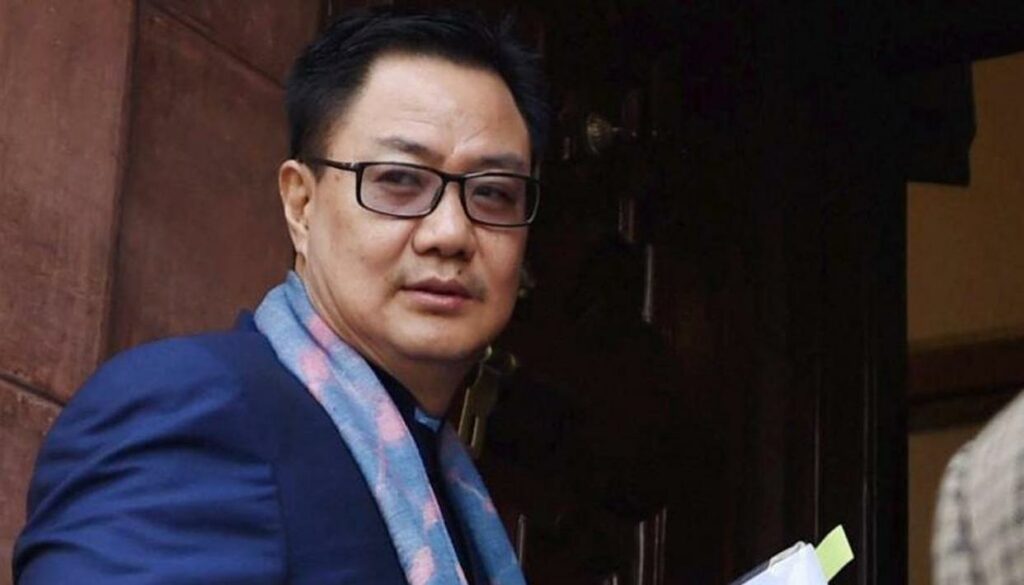 The authorities made sure of taking all the precautionary measures into consideration amid the coronavirus outbreak. That includes using sanitizers, wearing masks and social distancing. 
Kiren Rijiju was seen visiting the Sports Authority of India (SAI) headquarter along with some senior officials and other essential staff to restart the operations which were being done remotely from their homes due to the pandemic. 
"The ministry has started its office with minimum staff because work has to go on. We are ensuring strict compliance of rules like social distancing, wearing masks and temperature checks," Rijjiju said.
The SAI office was shut down with an immediate effect on March 21 after the Indian government announced a 21 days lockdown in an attempt to contain the coronavirus. 
"Only divisional heads and 30 percent of the lower division staff will work on a rotational basis. This is being done as per the centre's order to streamline things before the complete lifting of the lockdown,"  SAI official told PTI referring to the current lockdown.
Even if the work has resumed, some high-level officers along with joint secretary-level officers and one-third of their essential staff will be joining the work as per the requirements. 
During the time of the lockdown, Kiren Rijiju lauded the sportspersons for donating to the needy and also encouraged people to work on their fitness by involving in the physical activities and exercising.