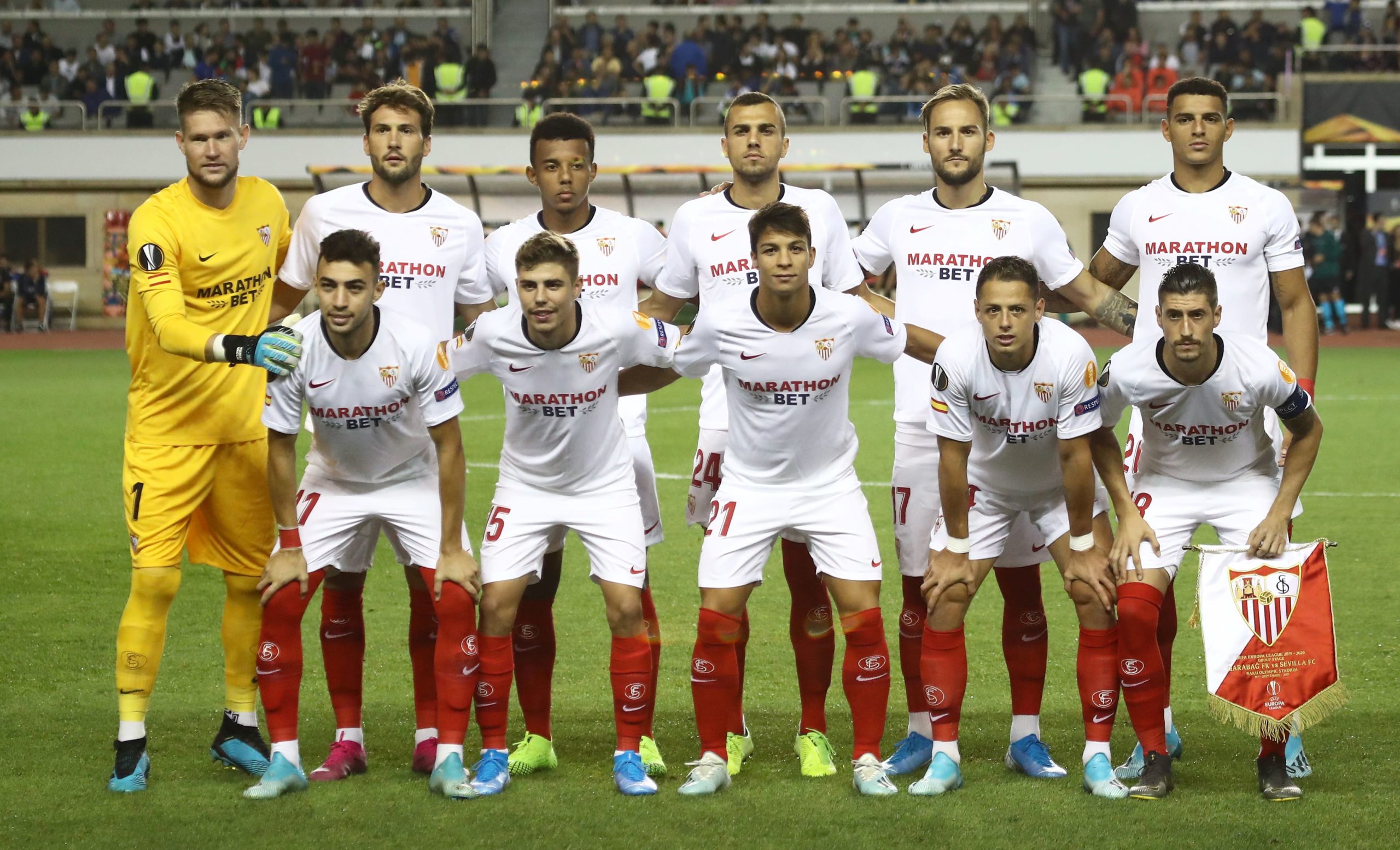 Sevilla Fc called Sevilla is a Spanish Club based in Seville, the capital and the largest city Andalusia, Spain. The Club was established on 25 January 1890 with their first Scottish born President Edward Farquharson Johnston.
History
With a group of young British, Scottish and with their young Spanish colleagues on 25 January 1890, the club was formed. The documents of the Club were published on Dundee Courier's edition of 17 March 1890 it describes the full information of the Club foundation and how the young members of the club agreed on playing with Association rules and how they compromised with the word "Football" within its name and to select their club agents.
Isaias White junior was the club's first secretary, He was the son of an English entrepreneur who founded the aforesaid company, one of the major foundries in Spain at the end of the 19th century.
To celebrate their Clubs foundation the club secretary Isais White send a message to Recreativo de Huelva to play a match in Seville. The letter was printed by Spanish Newspaper La Provincia. The letter was later accepted and their first match was played on 18 March 1890 in Spain. The match resulted in a 2-0 victory for Sevilla Fc as their first official win in their history with their first goal scored by their player Ritson.
Ownership
Sevillistas de Nervión S. A. Rafael Carrión Moreno owns the club, the club is managed and governed by the Presidential Management system. Sevilla rank 28 among the 30 most valuable clubs with a value of 316m Euros.
Coaching Staff
| | | |
| --- | --- | --- |
| Name | Position | Age |
| Julen Lopetegui | Manager | 53 |
| Pablo Sanz | Assistant Manager | 46 |
| Juan Vicente | Assistant Manager | 32 |
| Jose Luis Silva | Goalkeeping Manager | 40 |
| Oscar Caro | Fitness Manager | 34 |
| Alejandro Acejo | Youth Coach | 41 |
| Ramon Vazquez | Analyst | 45 |
Medical Staff
| | | |
| --- | --- | --- |
| Name | Position | Age |
| Juan Jose Jiminez | Doctor | 40 |
Management
| | | |
| --- | --- | --- |
| Name | Position | Age |
| Ramón Rodríguez Verdejo | Sporting Director | 51 |
| Óscar Cisneros | Chief Executive | 57 |
Squad
| | | |
| --- | --- | --- |
| Name | Position | Jersey No. |
| Tomas Vaclik | Goalkeeper | 1 |
| Javi Diaz | Goalkeeper | 31 |
| Yassine Jono | Goalkeeper | 13 |
| Serigio Escudero | Defender | 18 |
| Jesus Navas | Defender | 16 |
| Sergi Gomez | Defender | 3 |
| Diego Carlos | Defender | 20 |
| Jules Kounde | Defender | 12 |
| Sergio Reguilon | Defender | 23 |
| Franco Vazquez | Midfielder | 22 |
| Ever Banega | Midfielder | 10 |
| Joan Jordan | Midfielder | 24 |
| Lucas Ocampos | Midfielder | 5 |
| Oliver Torres | Midfielder | 21 |
| Fernando Fransisco | Midfielder | 25 |
| Nemanja Gudelj  | Midfielder | 17 |
| Rony Lopes | Midfielder | 7 |
| Jesus Suso | Midfielder | 14 |
| Duran Nolito | Forward | 8 |
| Munir el Haddadi | Forward | 11 |
| De Jong | Forward | 9 |
| En-Neysri | Forward | 15 |
Club Honours
League
La Liga
Winners (1): 1945-46
Second Division
Winners (4): 1929, 1993-34, 1968-69, 2000-01
Cups
Copa Del Rey
Winners (5): 1935, 1939, 1947-48, 2006-07, 2009-2010
Supercopa de Espana
Winners (1):  2007
European
UEFA Europa Leauge
Winners (5): 2005-06, 2006-07, 2013-14, 2014-15, 2015-16
UEFA Super Cup
Winners (1): 2006