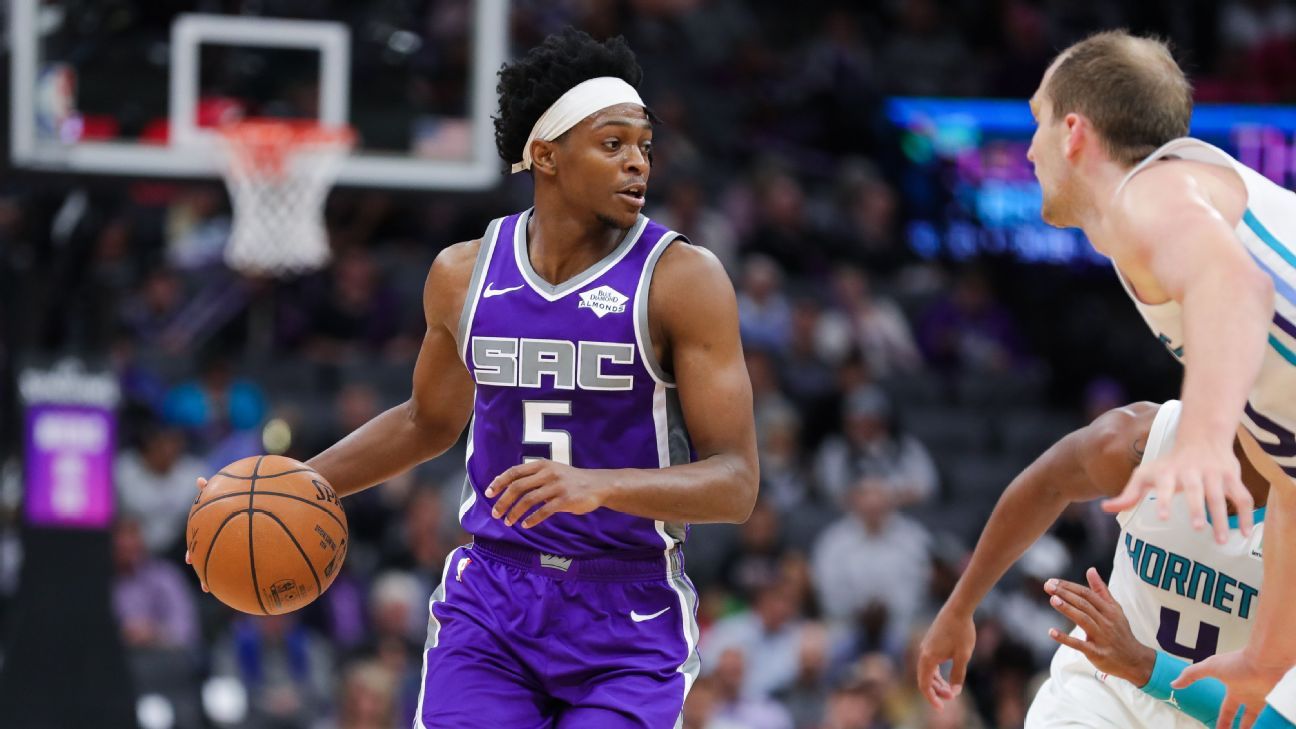 Sacramento Kings' points guard De Aaron Fox has been ruled out of the side for at least a week after sustaining a sprain in his left ankle during the practice session on Wednesday. 
After the injury, he was immediately taken to the team's physiotherapist and now he will be re-evaluated in the next 7-to-10 days, as reported by Jason Anderson of The Sacramento Bee. 
De Aaron Fox has been leading his side in assists as well as scoring this season, despite missing the starting 17 games in November due to a Grade 3 sprain on his ankle. 
The 22-year-old was pervading the season with his shots and moves until the season was suspended indefinitely on March 11 due to the coronavirus pandemic.
Fox has been averaging 20.7 points, 4.0 rebounds and 6.8 assists per game in over 20.40 minutes of the game this season. 
Sacramento Kings have arrived in Orlando for the season restart and they have 15 days for team practice and training. And seeing the severity of Fox's injury, he might miss out of the scrimmage against Miami Heat on July 22, followed by the other two scrimmages against Milwaukee Bucks on July 25 and Los Angeles Clippers on July 27. 
Updated story with the latest on De'Aaron Fox, Richaun Holmes, Buddy Hield, Harrison Barnes, Jabari Parker, Alex Len and all the roster uncertainty facing the Sacramento Kings in the #NBA bubble.https://t.co/lsTMKE7zCm

— Jason Anderson (@JandersonSacBee) July 16, 2020
Earlier, the Kings suffered multiple blows when Buddy Hield, Jabari Parker, Harrison Barnes and Alex Len had tested positive of the coronavirus test before the training camp. It was followed by Richaun Holmes' breaching the protocols of the "bubble" and was sent to the self-isolation. 
Buddy Hield and Jabari Parker did return to the team after recovering from the virus, while there is no update on the arrival of Harrison Barnes and Alex Len. And now De Aaron Fox's injury has added to the woes of the side ahead of the season restart.