Indian opening batsman Mayank Agrawal has said that Rohit Sharma helped him overcome the slip in form during West Indies Tour. The series that India played against West Indies in which Agarwal was unable to score runs in August 2019.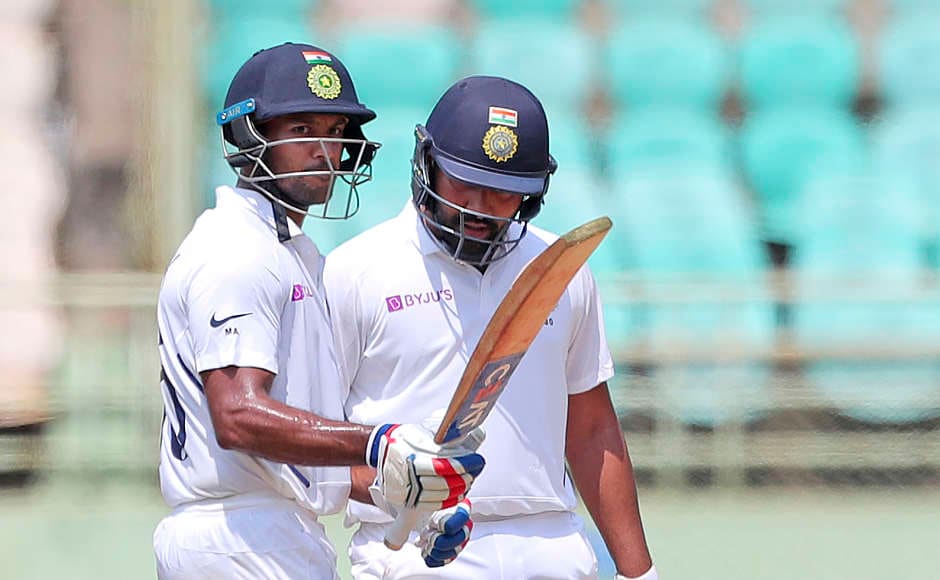 Agarwal was talking to Sanjay Manjrekar is a videocast hosted by ESPN Cricinfo where he explained about his rough form in detail and how Rohit Sharma inspired him to come out from that patch as he said "That was exactly the feeling after the West Indies tour, I said to myself man what's happening? You had a good start and you planned and planned. I remember Rohit Sharma was sitting next to me, he told me that there is a difference and he told me that there is a difference when you play your first series and then you go on to play your next series, he told me that there is a certain expectation for me to perform,"
He further added that "Don't exert too much pressure on yourself and advised me to play like my first match, I have taken this advice, and I will try to follow it every time."
The right-handed batsman was last seen on the tour of New Zealand to play the two test match series of ICC World Test Championship (WTC) and scored a total of 102 runs in four innings.
India lost the series to New Zealand due to their below-par performance. Mayank Agarwal currently plays for Kings XI Punjab, and he has to wait till the time we don't get enough information when IPL 2020 will be conducted this year or not as considering the current situation it is complicated to organize any sports event as cases are still increasing alarmingly and until and unless we don't have vaccination we cannot go ahead and contain this virus to a great extent.
Please follow and like us: