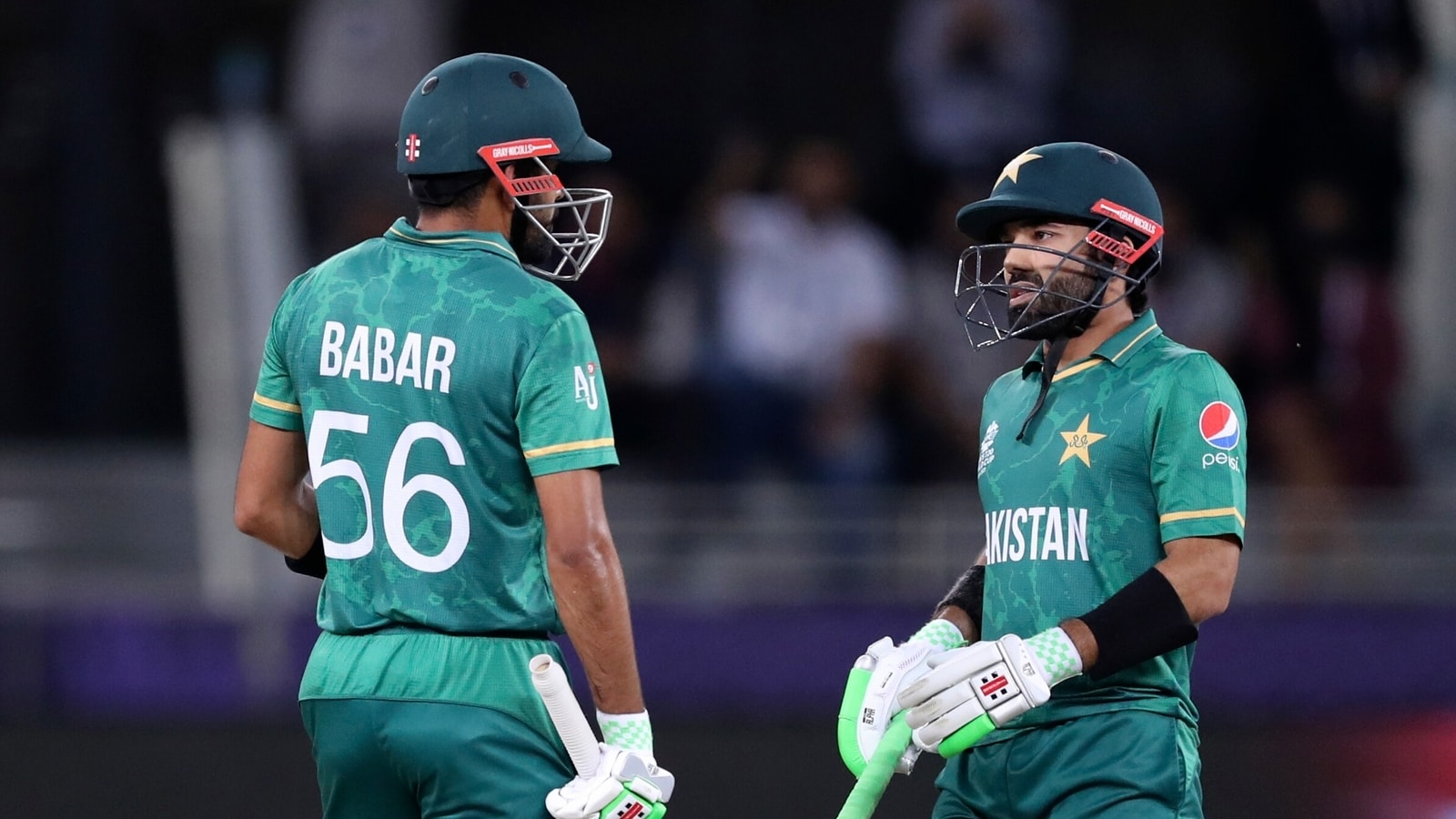 In the second T20 international, played on Thursday in Karachi, Pakistan defeated England by a surprising margin of 10 wickets thanks to the opening pair of Babar Azam and Mohammad Rizwan's unbroken 203-run partnership.
At a jam-packed National Stadium in Karachi, Azam smashed 110 not out for his second T20I century and Rizwan hit an unbeaten 88 as they finished a 200-run chase in 19.3 overs.
The Azam-Rizwan partnership has surpassed Indian talents Shikhar Dhawan and Rohit Sharma's record of 1,743 runs in 51 matches to become the most productive in T20Is with 1,929 runs combined.
Record: Babar Azam and Mohammad Rizwan have become the most prolific opening pair in T20I history.

The previous record was of 1743 runs by Rohit Sharma and Shikhar Dhawan. #PAKvENG

— Farid Khan (@_FaridKhan) September 22, 2022
The record was set by Pakistani Opening pair Azam and Rizwan in just 36 games.
The victory brought the seven-match series to a 1-1 tie after Tuesday's six-wicket victory by England in the opener in Karachi.
Pakistan Skipper Babar Azam's ton came off in just 62 balls, adding to his 122 against South Africa at Hundread last year.
The Pakistani opening pair reached 100 in just 11.2 overs – their 7th century stand together in T20I cricket format.
On the other side Mohammad Rizwan was dropped on 23 by Alex Hales off Liam Dawson, completed his half century off just 30 balls while Azam took 39 deliveries for his half-century.
It was Pakistan's second victory by ten wickets in the format; their first came against India in the T20 World Cup of the previous year.
The pair increased upon their 197-run opening stand against South Africa from the previous year.
"We had the belief that we can do it again," said Azam, whose squad has already successfully pursued three targets weighing more than 200 pounds.

"It was easier batting second under lights and Rizwan was superb so we did it together and that is a very confidence-boosting win."
England captain Moeen Ali said a dropped catch was crucial.
"It was s really good wicket in the end, thought we batted well, but we dropped a big catch," he said. "Rizwan and Babar were brilliant.