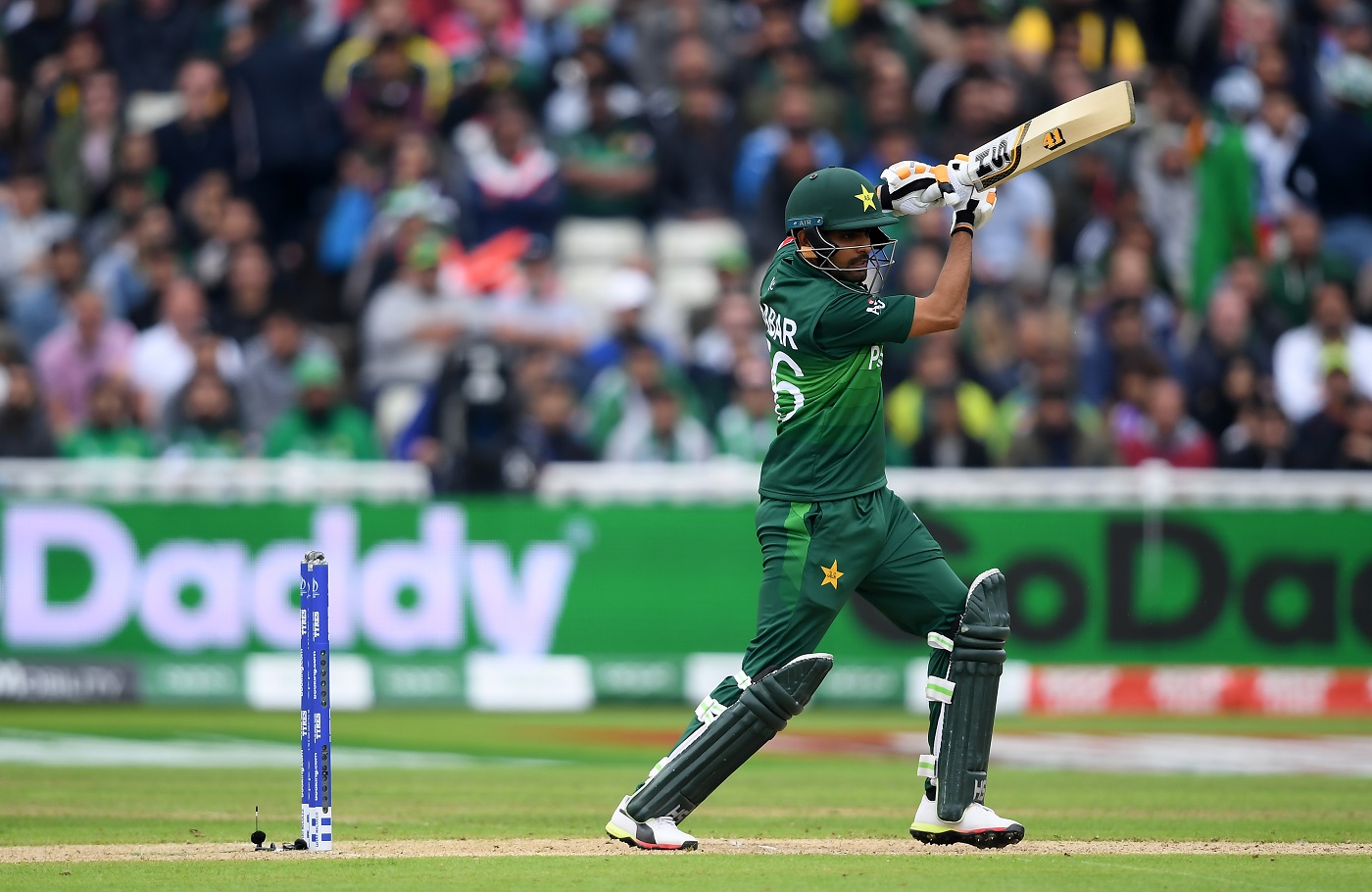 Cricket in Pakistan have always been the most popular sport. Pakistan in the late 90's were counted among the most dangerous sides in world cricket. The Pakistan bowling attack was one of the most fierce attacks in world cricket. However, with time, the performance saw a dip and in the current era, they aren't being seen with the same fear as in the past.
However, the nation has still managed to produce a few players who can take their cricket forward and thereby become a force to reckon with in the coming years. One such player is Babar Azam.
Babar Azam is currently the captain of Pakistan cricket team in the limited-overs and is regarded as one of the best batsmen in world cricket. Here's a look at his journey from his childhood days to becoming the captain of Pakistan Cricket Team.
EARLY DAYS:
Babar Azam was born on 15th October, 1994 in Lahore, Punjab to a Punjabi Muslim family. He is actually the first cousin brother of Kamran Akmal and Umar Akmal.
From his childhood days, Babar Azam was a much-disciplined cricketer and knew that he only wanted to become a cricket. He made rapid strides in the age-group cricket was quickly promoted from under-12 to under-14 to under -16.
At just 15 years of age, Babar Azam played under-19 world cup in 2010. Babar opened the batting and took the side to the final before losing to Australia by 25 runs to end up as runners-up.
He played his second under-19 World Cup in 2012 and this time, he was leading the Pakistan Cricket Team.
INTERNATIONAL CAREER:
Babar Azam made his debut in the International cricket against Zimbabwe in May 2015. He made his debut in the third one-day international of the series and scored a half-century in his maiden game.
Later in October, he again showed his class in the first ODI against England, scoring an unbeaten knock of 62 runs, helping Pakistan win that game. Babar scored a total of 139 runs at an average of 46.33 in that series.
In unfriendly conditions in New Zealand, Babar Azam went on a rampage in the first match of the series, where he scored 62 runs off 76 balls. In the third ODI, he shone again with 77-ball 83 run knock. He ended up as the leading run-getter in the series with 145 runs in 2 games at an average of 72.50.
Babar made his T20 debut against England on 7th September 2016 he made 15 runs off 11 balls in the game.
WHEN BABAR AZAM CAME IN THE WORLD RECKONING:
Babar Azam became a well-renowned name in the world cricket after hitting three consecutive centuries in three innings against West Indies. He scored 120 runs off 131 balls in the first ODI, followed by 123 off 126 balls and 117 off 106 balls in the second and third ODI respectively. With that, he became the third Pakistani batsman to score three consecutive hundreds in three innings. In addition to that, Babar also broke the record for scoring the most number of runs (360) in a three-match ODI series.
Babar Azam made his debut in Test cricket against the same side on 13th October 2016. He scored 69 runs in the first innings of that test and thereby became the first batsman to score a fifty on his Test debut in a day-night test.
JOINT-FASTEST BATSMEN TO SCORE 1000 RUNS IN ODI CRICKET: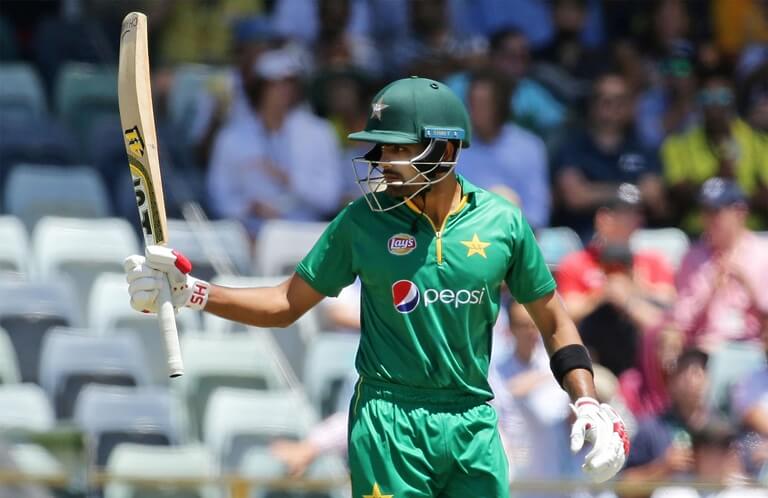 Consistent performances in ODI cricket meant he was racing to become the fastest to score 1000 runs in ODI cricket. In what was his 21st appearance for Pakistan against Australia, Babar Azam became the joint-fastest and fastest Pakistani batsman to score 1000 runs in one-day cricket. He also ended the series as the highest run getter with 282 runs to his name in 5 matches. In the last game of the series, he struck a gripping hundred, becoming the second batsman ever in the history of Pakistan cricketer to score a 100 in Australia.
FIRST INTERNATIONAL MEGA EVENT:
Playing his first mega event in his international career, Babar Azam gave his all in the 2017 Champions Trophy. Pakistan exhibited a great show in the tournament. In the finals against India, Babar Azam played an important 52-ball 42 run knock and helped Pakistan won the game by 180 runs.
2019 WORLD CUP:
Babar Azam made his World Cup debut in the 2019 edition. He came into the tournament on the back of a plethora of runs under his belt. While Babar did score runs in the tournament, the team's performance on the whole was disappointing.
In 8 matches, he scored 474 runs at an average of 67.71.
RECORDS AND ACHIEVEMENTS: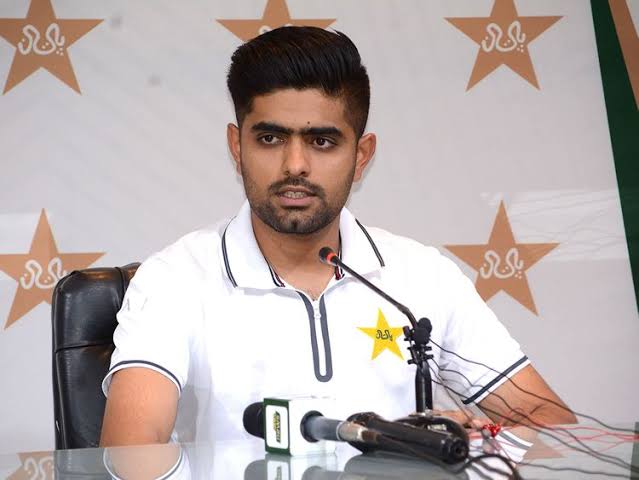 In his international career so far, Babar Azam has scored 11 centuries in one-day internationals and 5 centuries in Tests.

He has scored 3359 and 1850 runs in one-day internationals and tests respectively.

Babar Azam is currently the third fastest to score 1000 runs in odi cricket.

Babar Azam is the fastest in Pakistan cricket to reach 3000 runs in one-day internationals.

Ahead of the 2019 World Cup, Babar Azam was listed amongst the top 5 debutants in the perennial tournament.

Babar Azam was the highest run-getter for Pakistan in one-day internationals in 2016, 2017 and 2019.

In the year 2017 and 2019, Babar Azam was named in the ICC ODI team of the year.
LESSER KNOWN FACTS ABOUT BABAR AZAM: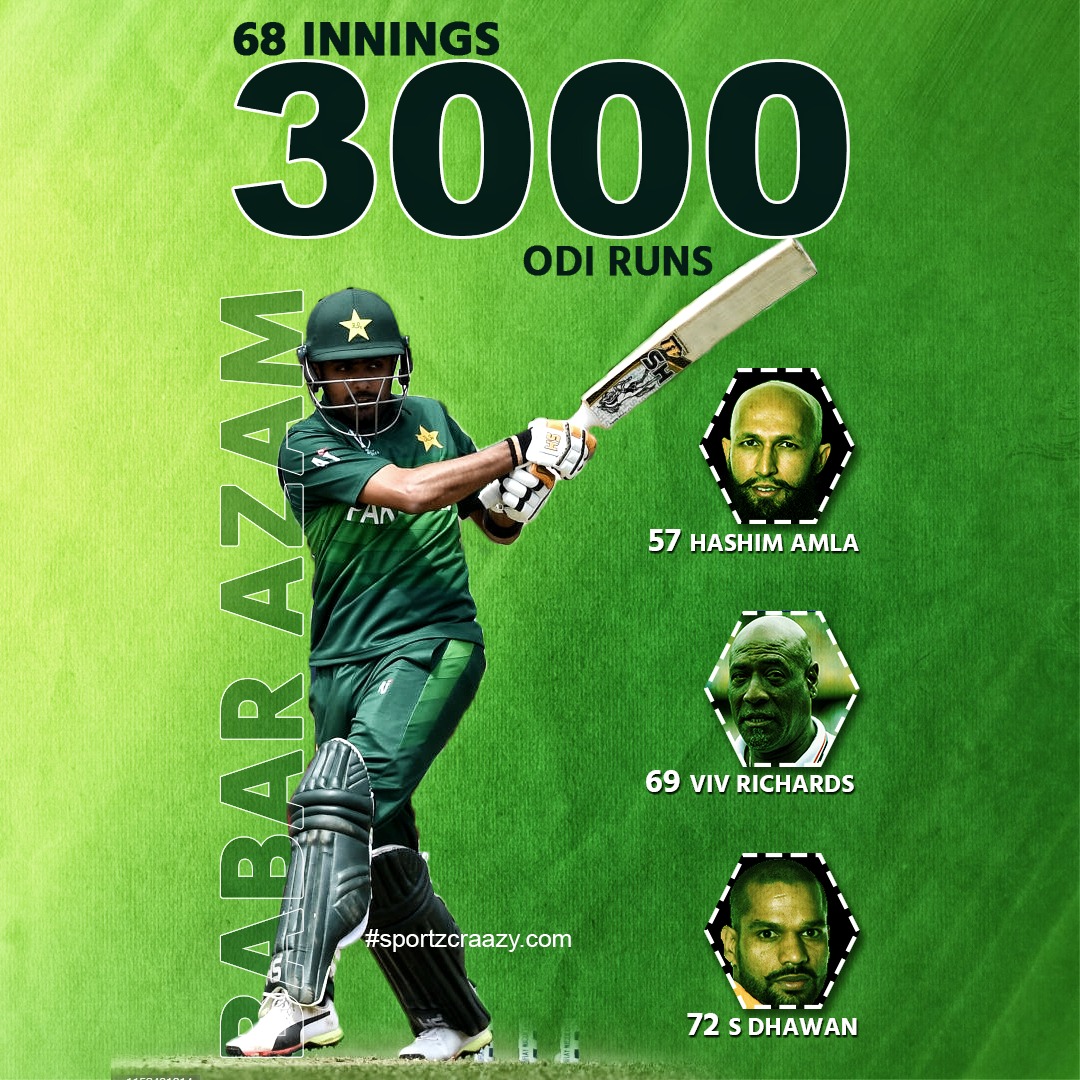 Babar Azam made his appearance in two under-19 World Cups in 2010 and 2012.

Babar Azam led the Pakistan cricket team in 2012 edition of under-19 world cup.

Babar Azam made his ODI debut against Zimbabwe on May 2015 in Lahore.

Babar Azam became a renowned phenomenon in world cricket after hitting consecutive centuries in three games against West Indies.

In the same series, he made the record for the scoring the most number of runs (360) in a three-match series.
SOCIAL MEDIA ACTIVITIES: 
https://www.instagram.com/p/CAjmahsp0DK/
https://www.instagram.com/p/CALw1Kxpuc2/
https://www.instagram.com/p/B-T2yOJp0Ym/