Novak Djokovic, a Serbian tennis player, is one of the most prolific players in the history of the sport. He is right there at the top in the so-called "BIG THREE" bracket of tennis which involves Rafael Nadal, Roger Federer, and Novak Djokovic (himself).
He has 21 Grand Slams to his name, second in the list of Big 3 after Nadal. He has won the French Open two times, the US Open three times, Wimbledon seven times, and the Australian Open nine times.
He has won the Australian Open the most number of times in his career as compared to other Grand Slams. He just loves playing in the Rod Laver Arena in Melbourne, Australia, and would be raring to go this time after missing out on the last season due to some COVID-19-related issues.
Let us have a look at his top-three wins at the Australian Open. We will be moving in ascending order in terms of wins.
S.NO. MATCH OPPONENT RESULT
1. 2008 Final Jo-Wilfried Tsonga Djokovic won 4-6, 6-4, 6-3, 7-6
2. 2012 Final Rafael Nadal Djokovic won 5-7, 6-4, 6-2, 6-7, 7-5
3. 2013 Fourth Round Stan Wawrinka Djokovic won 1-6, 7-5, 6-4, 6-7, 7-6
1. Jo-Wilfried Tsonga, 2008 Final

This is Djokovic's one of the best finals of his career as he was the underdog entering this game. Tsonga was also the unsung hero of the season who reached the final defying all odds but having momentum with him. Djokovic lost the first set as Tsonga break him early but Novak did a great comeback after that and went on to win the match in the next three straight sets. This was Novak's first-ever Grand Slam title in his tennis career.
2. Rafael Nadal, 2012 Final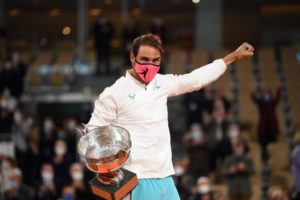 Another great final in Djokovic's career came in the Australian Open again. This time probably against the best player in the world at that time, Rafael Nadal Perera. He lost the first set to Rafa but then won two on the trot quite dominantly and easily. The fourth set was a tough fight between the two which was taken by Nadal in the tiebreaker forcing a fifth set. Djokovic won the fifth set to claim his third Australian Open title.
3. Stan Wawrinka, 2013 Fourth Round
You guys must be thinking that why do we feel this win was his best instead of any final? It is so because this match was a story in itself. Wawrinka was in top form that season and Djokovic was defending his title. After the first set, it was 90% evident that Wawrinka is going to win because of how he played that set and more importantly how Novak played that set. But Novak remained steady and won the next two sets giving a tough fight to his opponent. Wawrinka also fought hard and took the match to the fifth set. The fifth set was a proper treat for the fans as it went to a tiebreaker (12-10) which was won by Novak Djokovic. It was his third consecutive AO title which he won in 2013.