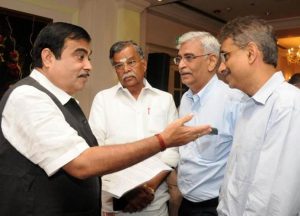 It seems that the factional fight in the All India Chess Federation (AICF) is not going to end anytime soon as it took a new twist on Wednesday when the Central government postponed the General Body meeting called on December 22 to December 28.
In a letter to AICF President, P.R.Venketrama Raja, dated December 16, the Ministry of Youth Affairs and Sports said: "I am directed to inform you that the General Body meeting of All India Chess Federation (AICF) which was earlier scheduled for 22.12.2019 has now been postponed to 28.12.2019 at Bhopal. Government observer will also be deputed to attend the meeting."
The letter follows the urgent meeting held by the AICF president on December 14, which was asked by the sports ministry to be put on hold. However, the meeting was held and in the meeting, it was decided to call another such meeting in Bhopal on December 28. It was also decided that the agenda of the meeting in Bhopal will be issues relating to the alleged financial irregularities in the Bengal Chess Association (BCA). It was also decided that the meeting will be held in the presence of a Central government observer.
Many consider this letter by the center as a blow to the faction led by Secretary Bharat Singh Chauhan who was the first to call a general meeting on December 22 in Gurugram, Haryana. The agenda of the meeting was to explore possibilities of an early election in AICF, to discuss the show cause notice sent to Chauhan by Raja, discussion over the letter by Sports Authority of and to adopt chess in school projects.
Reacting in the current situation Chauhan said that he was in favor of an early election however he demanded the election to be held under the supervision of a retired Supreme Court judge or an administrator. He also demanded the election should not be held in Chennai.