Mohammad Hussamuddin Biography
| | |
| --- | --- |
| Name | Mohammad Hussamuddin |
| Nickname | Hussam |
| Profession | Boxer |
| Birthplace | Nizamabad, Telangana |
| Date of Birth | 11th February 1994 |
| Age | 28 years old (as of 2022) |
| Nationality | Indian |
| Religion | Muslim |
| Fathers Name  | Mohammad Shamsuddin |
| Mothers Name  | – |
| Category | Bantamweight |
| Marital Status | Unmarried |
| Height | 5 Ft 6 Inch |
| Weight | 56 kgs |
| Siblings | 5 brothers |
Mohammad Hussamuddin Early Life
Mohammad Hussamuddin is an Indian Boxer who was born on 11th February 1994 in Nizamabad, Telangana. In his early days, Mohammad's interest in boxing wasn't that high, unlike his brother and father. 
Mohammad Hussamuddin started his journey as a gymnast. Since his childhood, the young boxer had a habit of climbing walls, and being a hyperactive kid made his father, Shamsuddin found a better way to consume his energy on the right thing.
Since his early boxing days, Mohammad Hussamuddin was afraid of getting hit and was never comfortable wearing the boxing gloves and practicing until his father and long-time coach, Mohammad Shamsuddin made him face his fear and taught him the right skills to train with the professionals.
Which Indian Contingents could be the Dark Horses at Commonwealth Games 2022?
Mohammad Hussamuddin Professional Life
Mohammad Hussamuddin went on to surpass his brother and made his mark in state-level tournaments. Muhammad made his debut in the 2009 Junior National tournament held at Aurangabad. In his debut, the young boxer clinched a bronze medal. 
The following year, Mohammad Hussamuddin also made his debut at the seniors national and won the gold medal in his debut senior match.
With the right skills and amazing work ethic, Mohammad's long-time coach and father, MD Shamsuddin decided to move the young boxer to Havana, Cuba for his further training. Later that year, Muhammad participated in the 2012 Tammer Tournament in Finland and Youth World Championship in Yerevan, Armenia.
In the 2015 Military World Games, an Indian boxer claimed the bronze medal and Silver medal at the Gee Bee Boxing tournament. Since then there has been no looking back for the young Indian boxer who proved himself as one of the best Indian boxers in his weight category.
View this post on Instagram
Mohammad Hussamuddin Family
Hailing from a family of boxers from Nizamabad, Telangana. Mohammad Hussamuddin was born to the former national boxer, Mohammad Shamsuddin. He was a former boxer and a long-time coach for Mohammad Hussamuddin and his 2 brothers.
Indian boxer Mohammad Hussamuddin is the youngest of six brothers, two of whom, Etheshamuddin and Itishmuddin are seriously long established in the boxing world.
Mohammad Hussamuddin Commonwealth Games 2022
In his last edition of the Commonwealth Games Indian boxer, Mohammad Hussamuddin clinched the bronze medal at the Gold coast, Australia and for this year's Commonwealth games 2022 Hussamuddin clinched the gold medal in the 57 kg weight category by beating the 2019 Asian Championships silver medallist Kavinder Singh Bisht.
Here is the complete list of the Indian men's boxing squad for the Commonwealth Games 🥊@BFI_official #Boxing #India #cwg2022 pic.twitter.com/p8Zwn95kmN

— MMA India (@MMAIndiaShow) June 3, 2022
Mohammad Hussamuddin made it an unforgettable day by claiming his place in the Indian boxing team for the upcoming commonwealth games 2022.
Mohammad Hussamuddin Records and Achievements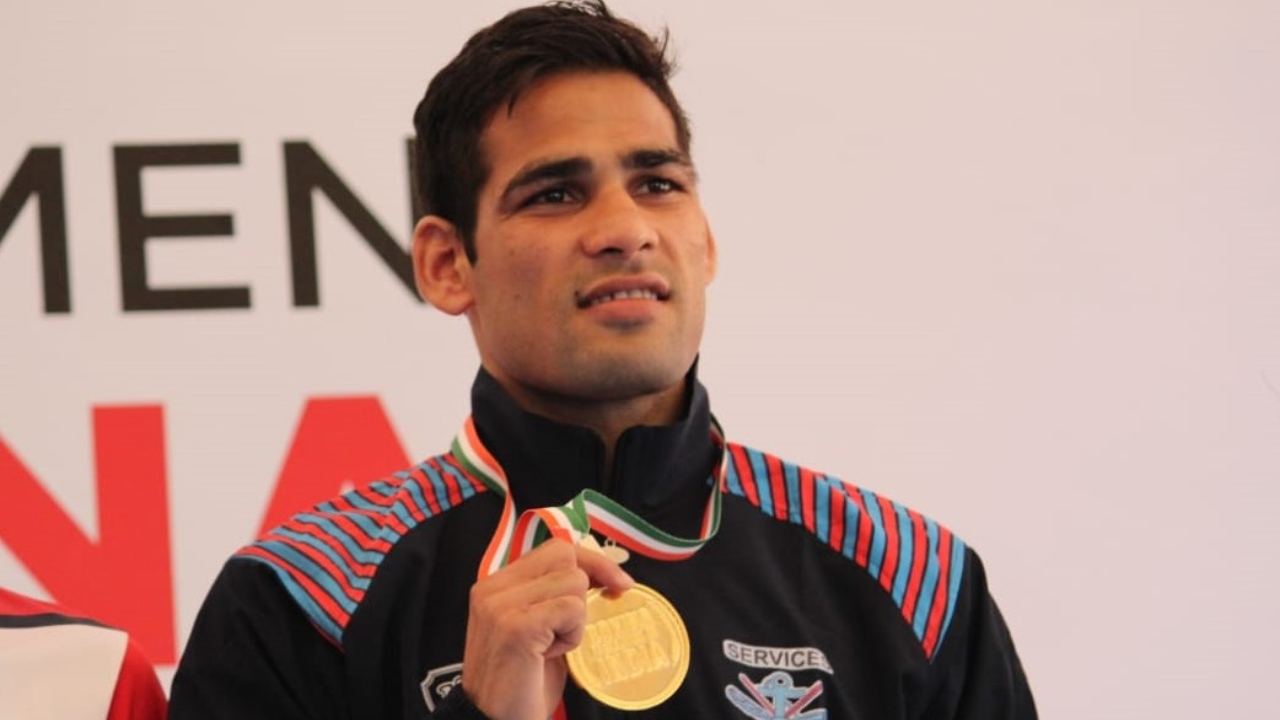 Indian Boxer Mohammad Hussamuddin won the bronze medal in the first India International Open boxing championship held in New Delhi.
Mohammad Hussamuddin won the bronze medal in his first edition of CWG at the 2018 Commonwealth Games held in Gold Coast, Australia.
In 2018, Mohammad Hussamuddin clinched the silver medal at the 38th Gee Boxing Tournament held in Helsinki, Finland.
In 2019, an Indian boxer won the silver medal in Feliks Stamm Tournament.
Mohammad Hussamuddin Unknown Facts
Mohammed Hussamuddin has a total of 5 brothers and Mohammad Hussamuddin is the youngest of 6 brothers 
Mohammad Hussamuddin's father, MD Shamsuddin was a professional boxer now turned coach.
Mohammad Hussamuddin's brother, Ahteshamuddin, and Aitesamuddin are both professional boxers.
Newly-crowned women's world champion Nikhat Zareen and Mohammad Hussamuddin both belong from Nizamabad, Telangana.
Mohammad Hussamuddin Social Media
Mohammad Hussamuddin Twitter: 
Mohammad Hussamuddin Facebook: NA
Mohammad Hussamuddin Instagram: https://www.instagram.com/hussamuddin56/?hl=en
Mohammad Hussamuddin Wikipedia: https://en.wikipedia.org/wiki/Mohammad_Hussamuddin