Manpreet Singh has been a famous hockey player from India. He has been currently leading the team as a captain to Indian Men's National Field Hockey since the year of May 2017. The current position he has been holding upon over the field is halfback. He was merely 19 years old when he first got the opportunity to represent India in the year 2011. Well, the glory days to Manpreet finally arrived in the year of 2012 summer Olympics. The year 2014 brought a very special accolade to his crown when he was chosen as an Asia's Junior Player of the Year. The Indian hockey team has achieved a varied range of heights with his captaincy. He is also speculated to lead the Indian Men's National Field Hockey World Cup as well.
Early Life
Manpreet Singh Pawar is the full name of our hockey hero. He took birth in a farmer's family based in Mithapur near Jalandhar district. Farms and playground were his second home. As known from various sources, it has been found out that Manpreet took a hockey stick in hand, way before he handled a pencil. As said, the proficiency of hockey runs in his genes, as two elder brothers are also hockey players.
The prize money his cousins won during their matches, was the sole attraction for Manpreet in the very initial days of hockey. Well Manpreet in his initial days, took-up hockey just as a recreational sport and didn't have any particular plans of making a career out of it. Soon, at a sports meeting. he met with Pargat Singh, who himself was a former captain of an Indian hockey team. It was Pargat Singh who influenced him greatly to choose hockey as his career.
At the very initial stages, his mother was quite skeptical regarding his decision of pursuing hockey. She was solely concerned regarding the broken faces and noses as of his brothers. Ultimately stubbornness of Manpreet forced his mother to consider her decision for once. He was no more than 10 years old when he won 500 rupees at hockey match as prize money. This victory did convince his mother to finally proceed with hockey.
Soon in the year 2005, he started his training at the best hockey training institute- Surjit Hockey Academy, situated in Jalandhar. As the name goes of the academy, it is known to produce some of the magnificent players. There was Manpreet being groomed for his future international feats.
Personal Life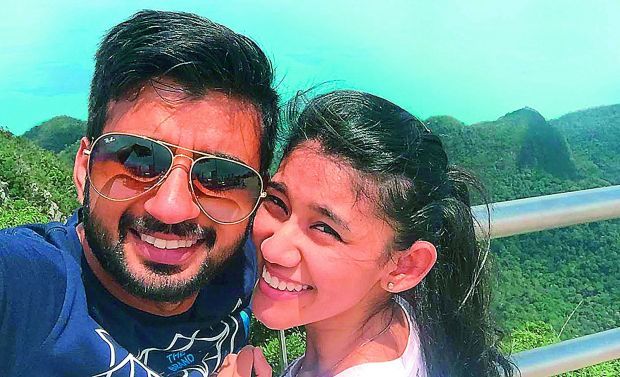 Manpreet basically belongs to the family of Farmers hailed in the Mithapur district of Jalandhar. Just before the important match of India against Pakistan, he received the sorrow news of the demise of his dad. Just after completing the last rites he led his team and won at high regards.
His two elder brothers Amandeep and Sukhraj are also commendable hockey players. Manpreet got engaged to his long known Illi Najwa Saddique who belongs from Malaysia to whom he met in one of his matches.
Professional Career
The most prominent aspect of Manpreet's play is his effective handling of opponent wingers with his pace. He holds some serious skills which make him a unique performer of halfback position. The extensive agility he possesses helps him to rapidly shift his attacking position to the defensive. He has been constantly part of the team ever since.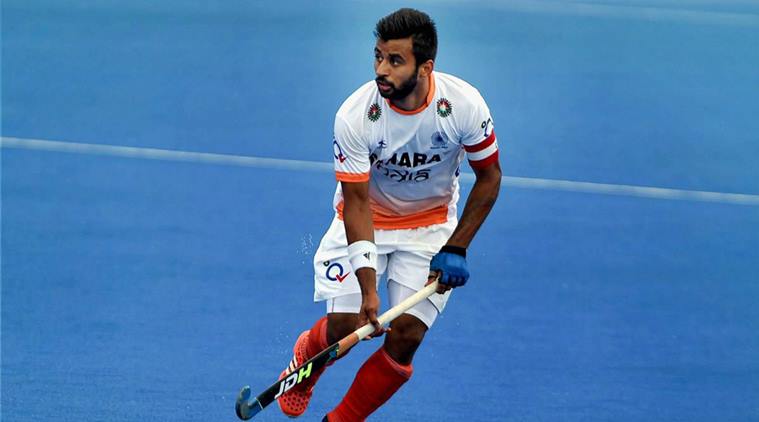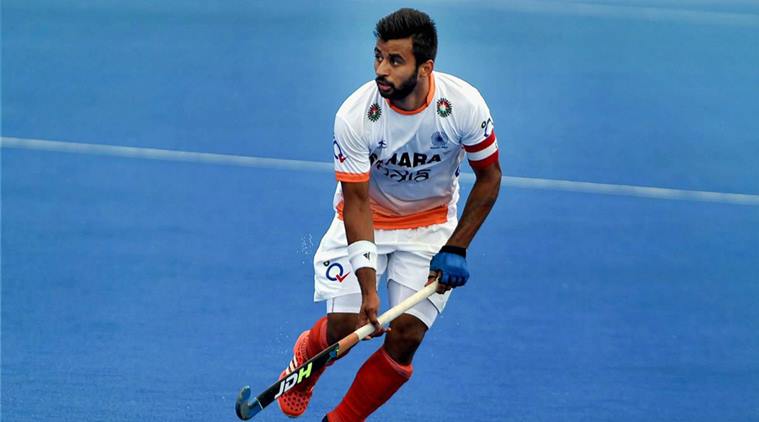 Making his debut in the year 2011 in the Indian Men's National Field Hockey he got to feature in the 2012 London Olympics as well. Well this tour was not great from team India as it lost all their matches
Commonwealth Games



Well, a bigger thing was awaiting the side of this youngster. In the year 2014 of Glasgow Commonwealth Games, India stood to the second position of pool after Australia. Indian team very closely loosed out by 3-2 against New Zealand.
Indian Men's National Field Hockey under Manpreet Singh got their first medal debut in 2010 at commonwealth games.
2018 Asian Games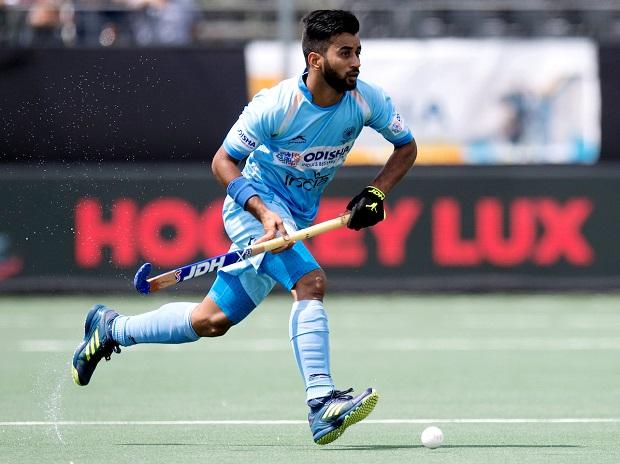 It was the year of 2014 when Indian Men's National Field Hockey rounded off with a gold medal at Incheon Games. The finals were more fascinating as it was with none other than arch-rivals Pakistan. India won the match with 4-2 and made the victory even sweeter.
Manpreet played a crucial role in acing silver medal for his hockey team at the 2016 Men's Hockey Championships in London.
Captaincy of Manpreet Singh



Since Manpreet was extensively grooming as per world-class events, all he needed was to get his hand over command over his leadership. The maturity and exceptional performance of Manpreet Singh all the way outperformed captains of a hockey team.
Manpreet saved the day when Indian captain PR Sreejesh got injured right before the 2017 Asia Cup. He was handed over the cap as a captain and proved his caliber.
The Playstyle of Manpreet Singh
The advent of his hockey career took as a forward position in his school days. He has outstanding sprinting skills and agility to cover the ground very easily. Later on, he went to play at halfback position. He holds some special skills to skid the ball far enough to be out of reach to any defender.
Manpreet Singh Net worth
The Net Worth of this player has been increasing with a baffling rate. In the recent Indian Hockey Premier League, he was paid with a sum of 60,000 dollars by Ranchi Rhinos.
Manpreet Singh Achievements
Manpreet has been achieving such high growth in his career right from his joining the Indian hockey team. Some of them have been mentioned below:
Silver medal at Glasgow Commonwealth Games in 2014

Gold medal at Incheon Asian Games in 2014

Silver medal at Men's Hockey Championships held in London in the year 2016

Gold medal at Asia Cup in 2017

Bronze medal at Hockey World League in 2017

Silver medal in Champions Trophy at 2018

Bronze medal at Jakarta Asian Games in 2018

Gold medal at Asian Champions Trophy in 2018
Awards
Arjuna Award in 2018

TOISA in 2018
Manpreet Singh Controversy



Manpreet Singh, along with the Indian team, was treated badly by the Hockey India CEO Elena Norman during the World Cup in 2018. Manpreet Singh, who was watching the cross-over match between Canada and The Netherlands in the Player's lounge, was yelled at and asked to leave by the Norman.
Manpreet, however, downplayed the situation stating: "It was our mistake. Players from all the teams are not allowed. We went there and it was a mistake on our part. It was not a big thing. I did not even remember it when I woke up this morning."
Social Media Profiles
Twitter: https://twitter.com/manpreetpawar07
Facebook: https://www.facebook.com/CircleofSports.ManpreetSingh/
Instagram: https://www.instagram.com/manpreetsingh07/