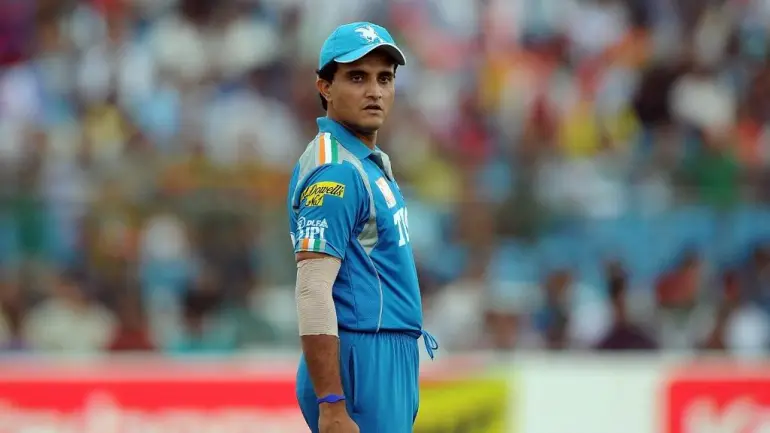 Legends League Cricket Season 2: BCCI President Sourav Ganguly was making his return to his hometown stadium, Eden Garden has be delayed after former Indian captain is out of new season of Legends League Cricket due to personal reasons on Saturday, 3 September.
Home fans of Kolkata has been waiting for more than 10 years to see their local hero to play one more time at Eden Garden but as per reports, Sourav Ganguly decided not to take part in the off game.
In the kick off match, Sourav Ganguly was supposed captain Indian Maharajas against Eoin Morgan's World XI on 16th September, 2022.
Kolkata Cricket fans were very excited to see the reunion of the Indian former legends. Although, Kolkata own legend, Sourav Ganguly was very excited about the match because when Ganguly used to be captain of Indian team, players like Virender Sehwag, Harbhajan Singh played under his captainship almost most of their career.
Unfortunately, Eden Garden and Kolkata fans will not see their favourite player on the ground. Meanwhile, other players like Virender Sehwag, Gautam Gambhir, Irfan Pathan and Harbhajhan are still schedule to play the kick off match even after Ganguly pulled out at the last moment.
According to various reports, Former Indian skipper, Ganguly has been introverted from the game due to personal reasons. Sanjay Das who is a childhood friend of Sourav Ganguly have heavily invested in the Legends League Cricket and he was the one who wanted Ganguly to led the Indian Maharajas in Eden Garden, Kolkata.
Sourav Ganguly exit from the game could have a major impact on fans attending the game. In Kolkata the fans worship Sourav Ganguly and many fans just have gone to the stadium just to see a glimpse of Sourav Ganguly's batting and his passionate captaincy one more time.