England Cricket Team: It is common knowledge today that the origins of cricket were bound intricately with England – but not the extent of how far its historical roots go back. We would like to think of cricket as something of a Victorian novelty, what with the flourishing economy allowing for all the funds to allocate towards a quasi-standardized national sport. But in truth, it began much earlier, in the south-eastern shires of England, in the courtyards and manor fields – as far back as the 1550s.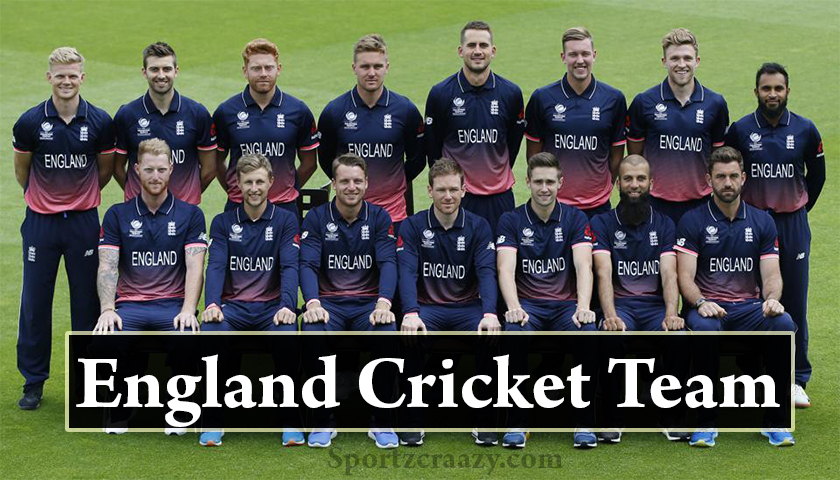 Image Source
Within two hundred years from then, it would become prominent enough to attract large crowds to the Artillery Grounds of Finsbury, disposing of the archer dummies and instead of bringing on the oval club-shaped precedent of the modern bat.  In another hundred years, it would become well-established across the oceans in New Zealand, Australia, India, the Caribbean, to name a few. To put things in perspective: the first English team to take an overseas cricket tour was en route towards North America in 1859. At any rate, the purpose of bringing on all the trivia has been achieved – to stress how immensely important England, and by extension the English cricket team, is to the cricket world at large.
England Cricketing Legends
England has had its fair share of cricketing legends – too many, in fact, to list here. If nothing else, only mentioning the unstoppable partnership of Herbert Sutcliffe and Jack Hobbes alone would bring mythical proportions to any roster. Alan Knott to Kevin Pietersen, Sir Leonard Hutton to James Anderson, the list goes on and on.
Image Source
More recently, the limelight has wavered to fixate over Alastair Cook, who is to retire from international cricket after having the record of 158 uninterrupted Test matches in a row since March 2006, when he was dropped due to medical reasons. Mentored by the legendary Graham Gooch, Cook is the face of consistency in performance, and one of the, if not the, greatest English players that the 21st century has seen. Taking over the Test captaincy from Andrew Strauss in 2012, he led England to its first Test victory on Indian soil since 1985. He stepped down as the captain in 2016, but he has always been a mainstay allrounder – excelling in every department, be it his 0.5 seconds reaction time catches or his world record of sixth highest Test run scores of all time.
Also Read:-  England's Alastair Cook Announces his Retirement from International Cricket
Fans were heartbroken once Cook ends his final innings on the crease on the fourth day of the last Test match in India's 2018 tour of England, but his footfalls will be heard evermore. Cook's departure will leave a void that England will have to fill urgently, with the ICC World Cup 2019 looming large. Trevor Bayliss has his job cut out for him, with around-the-board lineup reshuffles already prominent across the previous tours. "England have a bloke batting at three who likes to bat four, a bloke batting four who likes to bat five, a bloke batting five who likes to bat six, a bloke batting six who was picked as a specialist no 7 and a no 7 who scored 219 last week batting at no 3.", Nick Hoult from the Daily Telegraph tweeted on 29th August this year.
England Cricket Team Recent Performances & Upcoming Tournaments
So far, it has paid off for England. The recent India tour yielded favorable returns for England, with a 2-1 win in the ODI series and an ongoing Test series that they have also already won. With some time to adjust themselves and a T20I loss, England has finally somewhat overcome their infamous tendency to do badly against great spin bowling. This, however, speaks nothing of the massive plaudits they were crowned with after their 5-0 ODI drubbing of Australia this June, a fitting reply to the defeat in the last Ashes series as a taste of what is to come next year.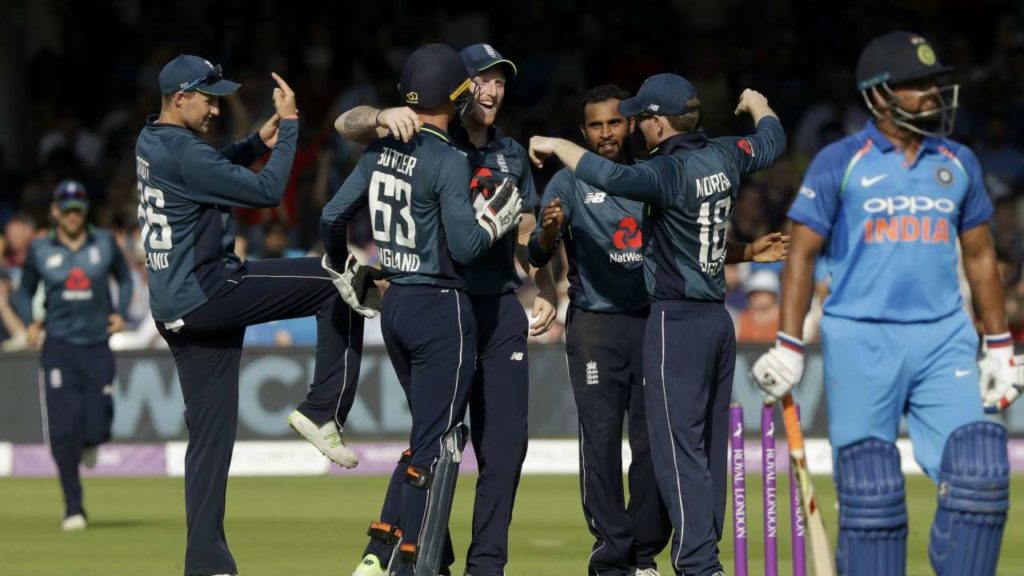 Image Source
The highlight of the series is indubitably the Trent Bridge score fest of Jun 19th, 2018, as England plummeted the Saffas to a 37-overall out when they were facing the challenge of a massive target score of 482. One the same day, Eoin Morgan overtook Ian Ball to hit the top of the chart in the leading 50-over scorer list. The rampage began with Jonny Bairstow and Alex Hales' 150-plus strike rate, two centuries, 10 sixers, and 31 nudges on the boundaries between the duo. By the time Eoin had hit the fastest ODI half-century from an English bat, Australia was already done and dusted with, securing England the series-win confirming innings.
Earlier, Australia had won the Ashes, although in an altogether different match format, by a similar whitewash on their home pitch. England lost the series 0 to 4 and had been waiting for a chance to answer. In the wake of the ball-tampering debacle against Cameron Bancroft in Australia's face-off opposite the Proteas, a shadow of doubt regarding Australia's integrity of honest sportsmanship in the last Ashes was cast. All speculations were dismissed and buried when protocols disallowed any further investigation and ICC shut the prospect down. Foul play or no, it does not take an expert to see that the Saffas clearly outplayed (and perhaps outsmarted) England, as their middle order turned brittle in the face of the onslaught the Australia pace quartet brought with them. However, this is a Test match that is being talked about. In the June 2018 tour, England showed Australia that they have built a strong ODI stance from the ground up.
England Cricket Team: With the kind of form England has shown so far in recent games, they are worthy of the top spot in the ICC ODI World Rankings. It remains to see whether the English march continues through the forthcoming tours to persist in the bigger tournament – in which England has been twice the runners-up, but never the victor. The Eoin Morgan boys will have Sri Lanka as their next target as they head for Rangiri Dambulla International Stadium for their first ODI in a series of 5 on October 10th this year, the match beginning on 9:00 AM GMT.
Also Check: –