Indian Wrestlers in WWE
While WWE has attracted millions of fans across the globe in the past few decades, the Organization still seems like going up and running with its immense popularity amongst the world audience. When we talk about its impact on the Indian Territory, it can certainly be quoted as one of the most-watched sporting events after cricket in the country.
Even WWE management hasn't denied the fact and this is the reason they have often planned and organized various events in India while bringing the fans closer to their favorite WWE superstars. While that's been said, we have also seen an upsurge in the number of Indian wrestlers getting on board in the WWE arena. Let's take a look amongst one of the most famous Indian names which have entered the WWE ring in the past few decades.
Top 10 Indian Wrestlers in WWE
#1. Jinder Mahal
Jinder Mahal is the current WWE Super start which is making it really big on the WWE arena. Famous with the name "Modern-day Maharaja" he has become the first Indian to win the WWE championship by defeating famous WWE superstar Randy Orton is one of the most celebrated WWE events- Backlash in 2017.
His big list of achievements doesn't end here and he kept on holding the belt for a long time while defeating a number of WWE superstars in the process. As of now, he is fighting along in the WWE ring with his assistants, Sunil Singh and Sameer Singh which were famous earlier with the names "Singh Brothers" in the WWE arena. Currently, he is in a feud with WWE giant Brian Strowman and trying to give as much fight as possible during all his matches against the big man.
#2. Gama Singh
He can certainly be quoted as the first Wrestler ever from the Indian Origin who has made its entry into the WWE arena in the 1980s. Gama Singh was one of the famous names at that time in the Stampede wrestling which was a kind of promotions under the ownership of current WWE CEO Vince McMahon. Though his stay wasn't for long ion the WWE circle, she was mainly been recruited to perform on the house shows and he has claimed himself as the uncle and former trainer of the current WWE superstar, Jinder Mahal. Gama Singh was Indo Canadian with its origin and mostly spent his time living in Canada only during his Wrestling days.
#3. Tiger Ali Singh
Though we have mentioned Gama Singh as the first Indian wrestler to register his presence in the WWE arena, Tiger Ali Singh can certainly be said as the first wrestler to make some big impact with his presence in the WWE history. While Tiger Ali Singh is also an Indo Canadian by his origin and son of famous Indian Wrestlers Tiger Jeet Singh, he has made his mark on the WWE platform during his time between 1997 and 2002.
Singh mostly featured in the WWE shows reclaiming himself as the greatest Wrestler ever with huge riches around him but still, he didn't achieve that much popularity which he was looking for during his stint in WWE. This was the reason why he was released from his contract in 2002 by WWE.
#4. The Great Khali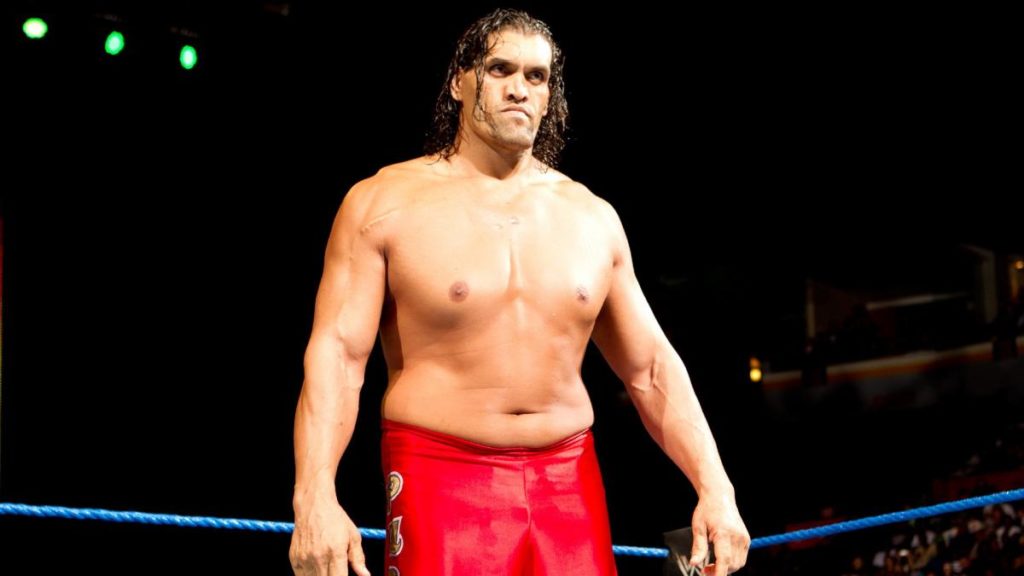 If we have to take one name who has represented India in WWE with not only his origin but nationality as Indian, It's the Great Khali. Khali hasn't only entered the WWE ring being a big giant from India, but he went on defeating some of the biggest names in WWE history like The Undertaker, Batista, Triple H and The Big show to claim the title of WWE heavyweight championship.                                 
He was first inducted into the WWE arena in 2006 and never looked back ever since then. His popularity was not only limited to his Indian fans but the Global ones too. Though Khali isn't a regular in WWE arena in the last few months, except his last entry during a match between Randy Orton and Jinder Mahal, he was mostly seen in several other Wrestling shows which were held on Indian Territory recently.
#5. The Singh Brothers
As we just mentioned about their role as an assistant alongside Jinder Mahal, Singh brothers (Sunil Singh and Sameer Singh) have also created some buzz with their presence in the WWE arena in recent times. They were not only a part of WWE NXT but also performed for 205 live in the past. It was their attention-grabbing performances which made WWE draft them right into their Main Event SmackDown Live where they are performing as an Assistant to Jinder Mahal.
Though they haven't yet participated in any of the Big stage tag team matches or the singles match during the WWE events, they are mostly hanging around Jinder Mahal to make him win his matches with other WWE superstars in the process. Let's hope they get to feature and perform very soon in a match of their own to prove their worth.
#6. Kavita Devi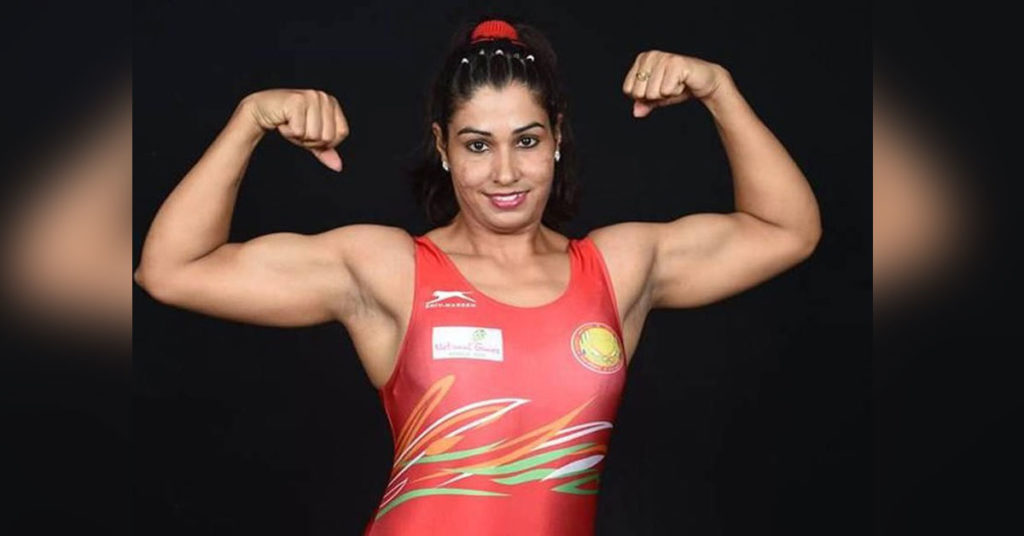 In a sport which is mostly been dominated by men, there's hardly any women wrestler which have got the chance to make it big in WWE history. Moreover, when it comes to Indian women wrestlers and their participation in WWE, there wasn't any name in the past few years to feature. Kavita Devi is that one name, which has not only shone on the WWE horizon as one of the most talented Women wrestlers ever but paved his way towards big success over the time with his participation in the famous MAE young classic tournament last year only.
Kavita Devi is said to be trained and managed by Famous Great Khali from India only and while she hasn't been able to participate in most of the WWE main event matches as of now, she has started again with her training in the WWE Performance Centre in the current year and said to be featured in the main event soon.
#7. Mahabali Shera
Amanpreet Singh Randhawa aka Mahabali Shera is one of the other Indian names which have recently come into the limelight with their stint with WWE NXT. It was in the year 2011 when Shera started taking part in the Indian wrestling event "Ring Ka King" which made him famous amongst the Wrestling fraternity overnight. He was then drafted into the famous TNA Impact wrestling event and that's where his success journey took a leap forward. It was in February 2018 when he was signed by WWE NXT and get to report in the WWE Performance Centre.
#8. Saurav Gurjar
Saurav Gurjar is a professional wrestler and actor in Bollywood, who is making rounds for signing the contract with WWE (World Wrestling Entertainment) and will start training at the performance center in Orlando, Florida.
The 6 feet 8 inches Gurjar will join 40 male and female athletes including Shadia Bseiso of Jordan, Nasser Alruwayeh of Kuwait and Rinku Nagar from India and is on the verge of becoming WWE superstar this year.
The 298-pound athlete has tried his hands at various sports during college days like wrestling, basketball and even was a national level kickboxing champion those days.
#9. Jeet Rama
Satendar Dagar (ring name Jeet Rama) is a professional WWE wrestler, who competes for his development territory NXT. He made his WWE debut in at a live event in New Delhi on 15th January 2016 and defeated Chad Gable in the competition.
Since then he has been the part of WWE NXT and teamed up with wrestlers like Kishan Raftar and Kassius Ohno and emerged victorious on numerous occasions.
#10. Rinku Singh
Rinku Singh is a professional WWE NXT wrestler and a retired baseball player. On 3rd January 2018, he signed the contract with the WWE and made his debut at an NXT live event and lost the match to Kassius Ohno in Tampa.