Women have left no stone unturned to prove their excellence in every field. Be it sports, education, fitness or any art form- women are incessantly working hard to be in the forefront so that they excel men in every field. This excellence has been seen in the field of martial arts too. These women are not only putting up a great play in the ring but are maintaining themselves greatly to look beautiful for the outer world too. Here is a list of the top 10 female fighters who make men go weak in the knees and females get inspired from their fit bodies.
#10 Aleksandra Albu
This woman is a Moldovan born Russian mixed martial proficient who is a part of the Romanian community in Moldova. She has represented Russia after her years of training in Moscow who has also competed in many karate competitions and cross fit and body building programs. She made her debut on April 11th 2015 at the UFC Fight Night 64 against Izabela Badurek and defeated Badulake in the second round. She is all set to face Emily Whitmire on February 17th 2019 at the next UFC Fight Night on ESPN1.
#9

Paige Vanzant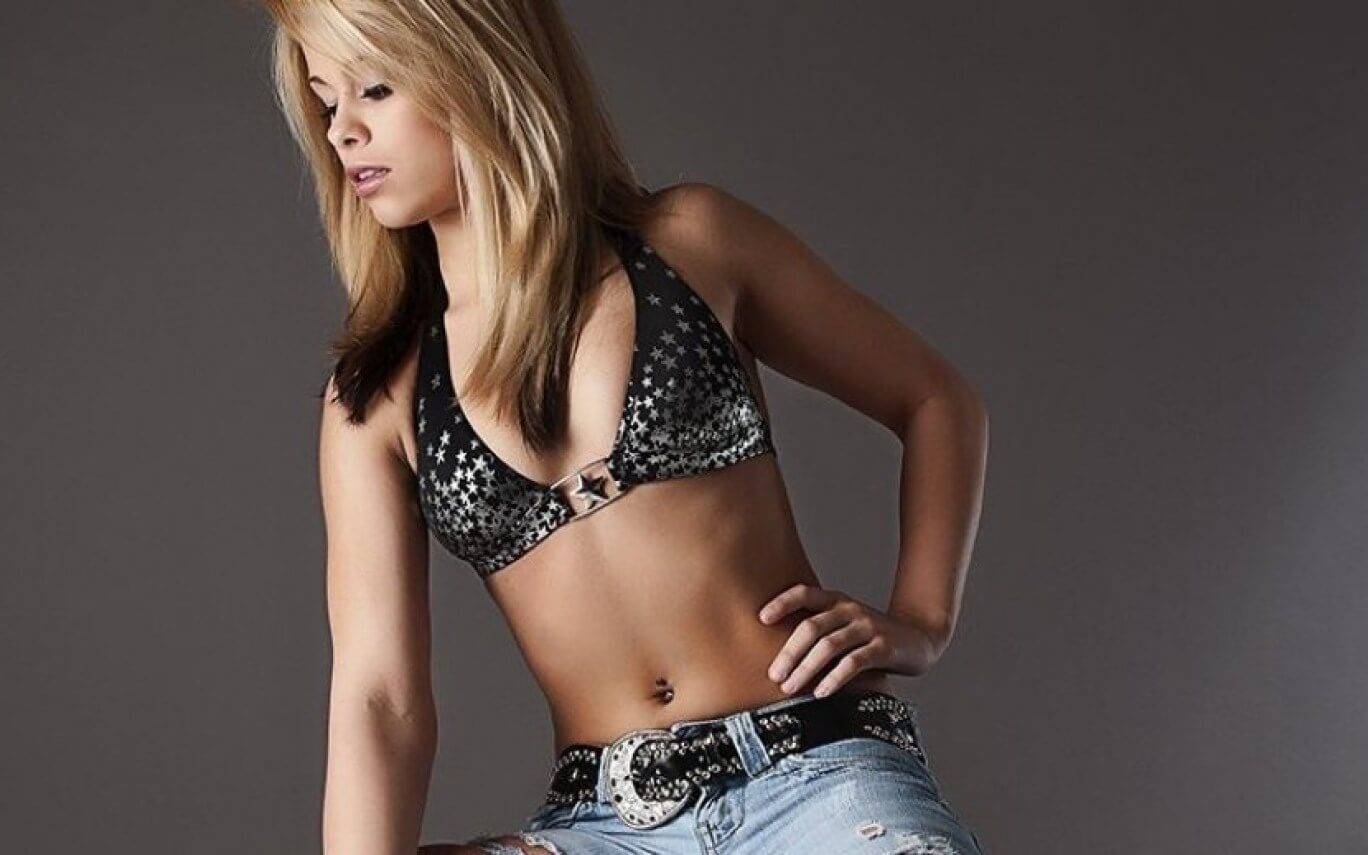 This American mixed martial artist is also an author and a former model who is signed to the flyweight division of the Ultimate Fighting Championship that involves mixed martial arts. In December 2013, Vanzant was announced as one of the 11 women who have been signed by the Ultimate Fighting Championship for its Straightweight division. She made her MMA debut on June 30th 2012 against Jordan Nicole Gazat just the age of 18.
#8

Anastasia Yankova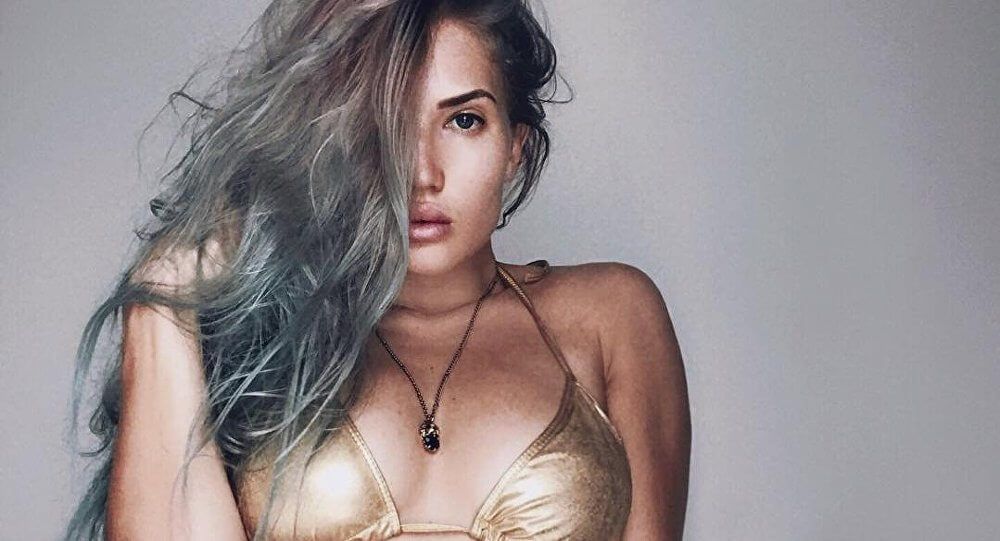 This Russian mixed martial artist competes in Flyweight division who had started her training in Kyokushin Karate from the age of four to sixteen. After being a Muai Thai Champion she transitioned into MMA and is often seen taking her training sessions at American Kickboxing Academy in Thailand. She received great wins by fighting against women wrestlers like Anjela Pink, Veta Arteagaand Elina Kallionidu.
Also Check: Top 10 Hottest Female Volleyball Players
#7

Ronda Jean Rousey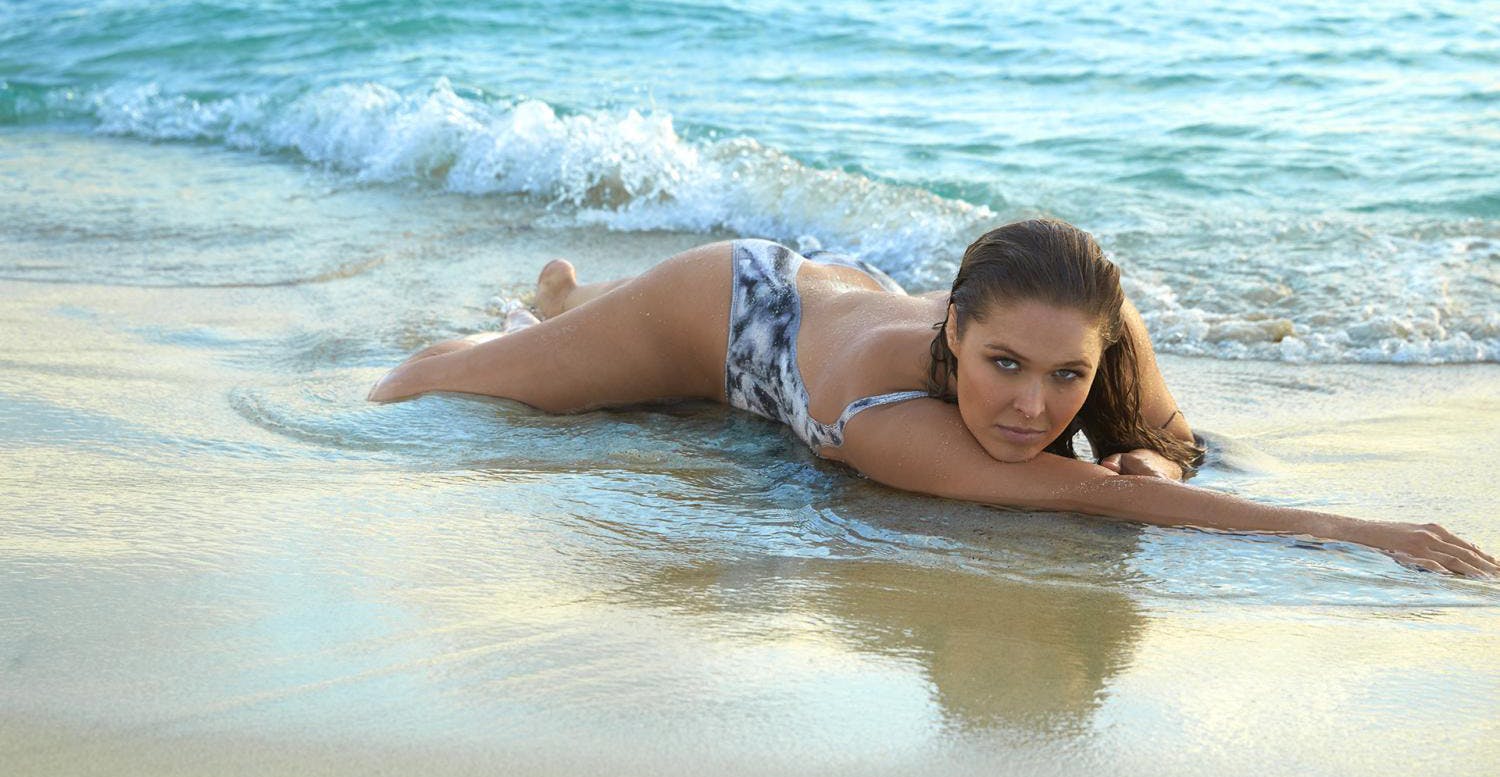 This great personality is an American professional wrestler, actress, author, mixed martial artist and judoka. She is currently in the WWE where she is seen performing on the RAW brand. She is the current RAW women's Champion. She began her professional career as a mixed martial artist n the year 2010. She is also known to be the first American to win an Olympic medal in Judo where she won a bronze at the 2008 Summer Olympics. She has had many wins in the King of Cage and Strikeforce and has still been maintaining her title as the last ever Strikeforce Women's Battleweight Champion.
#6

Mackenzie Dern
Mackenzie Lynne Dern is an American mixed martial artist who is also a Brazilian Jiu Jitsu practitioner. She is ranked as the former IBJJF competitor where she has acquired the first position and is currently in the 6th rank in the female division. She is also an ADCC and BJJ World Champion. This talented woman is the only female to have won Gold medals in the Jiu Jitsu competition at a Black Belt Level at the events of IBJJF, Worlds, Euros, Pan Ama and the Brazilian Nationals.
#5

Juli Firso
Juli Firso is a Russian mixed martial artist who used to teach dance classes around the world along with being a fashion and beauty consultant. She first gave boxing a try at a photoshoot and immediately fell in love for the sport. She made her first fight debut with absolutely no training and was beaten quite badly. She then decided to make a strong comeback by training herself in many combat classes like in Muay Thai, kickboxing and Jiu-Jitsu tournaments.
#4

Miesha Tate
Miesha is known as the American mixed martial artist pundit who has also competed in the Ultimate Fighting Championship. She has won state championship trophies in wrestling since she was in high school and gained a lot of recognition after winning the Strikeforce Women's Bantamweight Championship. She has also won silver at the FLA Grappling Championships. Her final victory was in March 2015 by winning the UFC Women's Bantamweight Championship by beating Holly Holm.
Also Check: Top 10 Hottest Female Football Players
#3

Felice Herrig
Felice Nicole Herrig is an American kickboxer, a Muay Thai fighter and mixed martial artist who is seen competing in the Ultimate Fighting Championship. She currently holds the second position in the International Kickboxing Federation and has also won the IKF United States Bantam Weight Title. She was a two-time IKF Open Tournament Champion when just an amateur.
#2

Gina Carana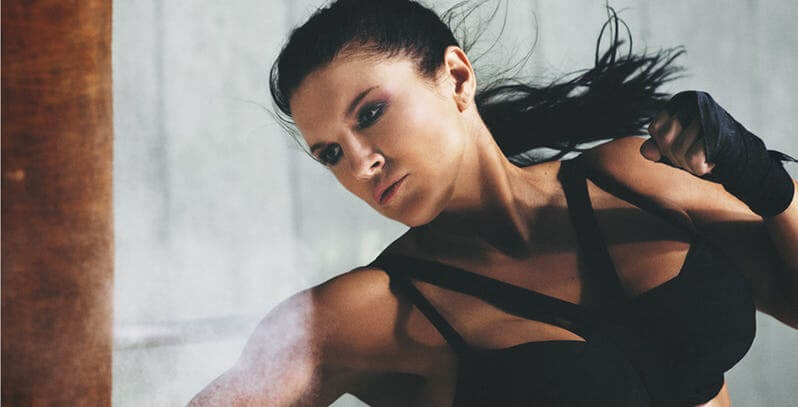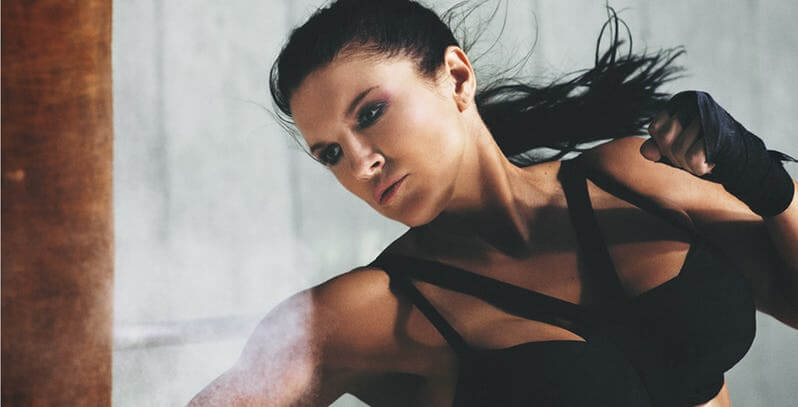 Gina Joy Carana is an American actress, television personality, a model and a former mixed amrtial artist.She began her training with Muay Thai to compete in StrikeForce and EliteXC. She is popularly known as the "face of women's MMA" and was ranked 5th in the list of Top 10 Influential Women of 2008.  She competed in many wrestling shows like the world Pro Fighting Show and Strikeforce to name a few in which she defeated other martial artists like Rosi Sexton, Elaina Maxwell, Julie Kedzie and Tony Evinger.
#1

Michelle Waterson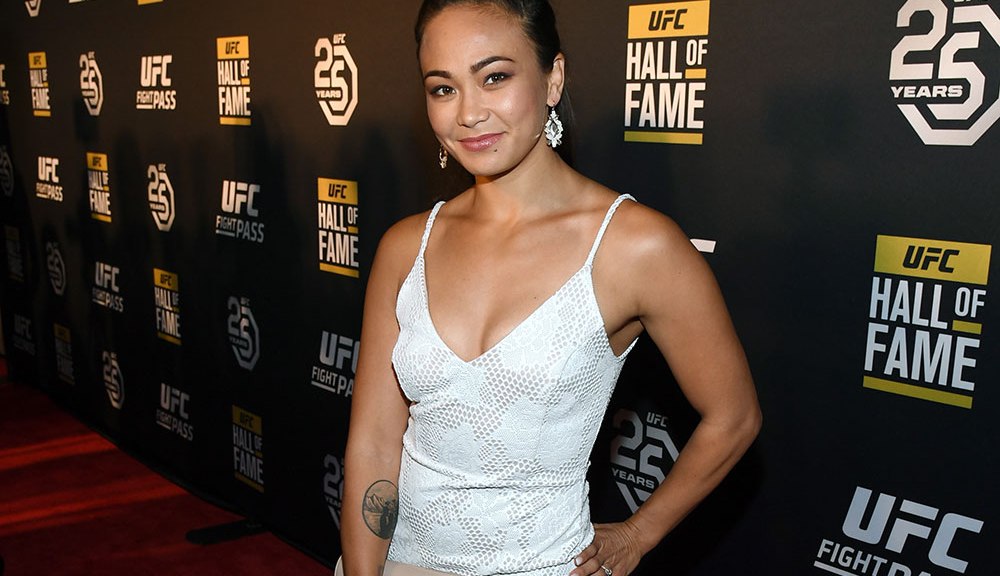 This 'Karate Hottie' is an American mixed martial artist who has competed in the Ultimate Fighting Championship and is also the former Invicta FC atomweight champion. She was also ranked the number 1 women's atomic weight fighter in the world. Presently she is in the 8th position. She has been a karate student since the age of 10 and holds a black belt in American Freestyle Karate. She has training in WuShu, Muay Thai, Brazilian Jiu-Jitsu, boxing and wrestling.
These are the top ten hot and completely fit female martial artists who have consistently maintained their bodies by following their fitness regime. They are great head turners and inspirations for many females. Their Instagram accounts are filled with their fitness pictures where they are seen flaunting their bodies in style. Even some famous brands have used these women as their brand image so that people get inspired from their fit and perfectly toned bodies.
Also Check: List of Hottest WWE Divas of all Time