Increasing Commercialization in WWE:-  A sport with a huge number of spectators is always ready to be a commercial attraction. WWE nowadays have good increasing commercialization. It might be good in some respects, but there are also bad processes too. Ok, now keeping that all apart, we will discuss the recent increase of commercialization in WWE.
WWE has risen to huge popularity in 20th and 21st century. What is the reason for it? What is the reason for getting viewership of over 50 million?  Let us discuss it through a few headings:
Mass:
Ever seen a fantasy body of wrestlers in any other sports, the staircase cuts and that a mass shoulder makes it a treat to watch for eyes. Those gigantic bodies of men and their powerful punches make it real magic for the eyes. Most of the men fight without clothes which pump up their muscles more and get huge applause for each of their moves in the ring.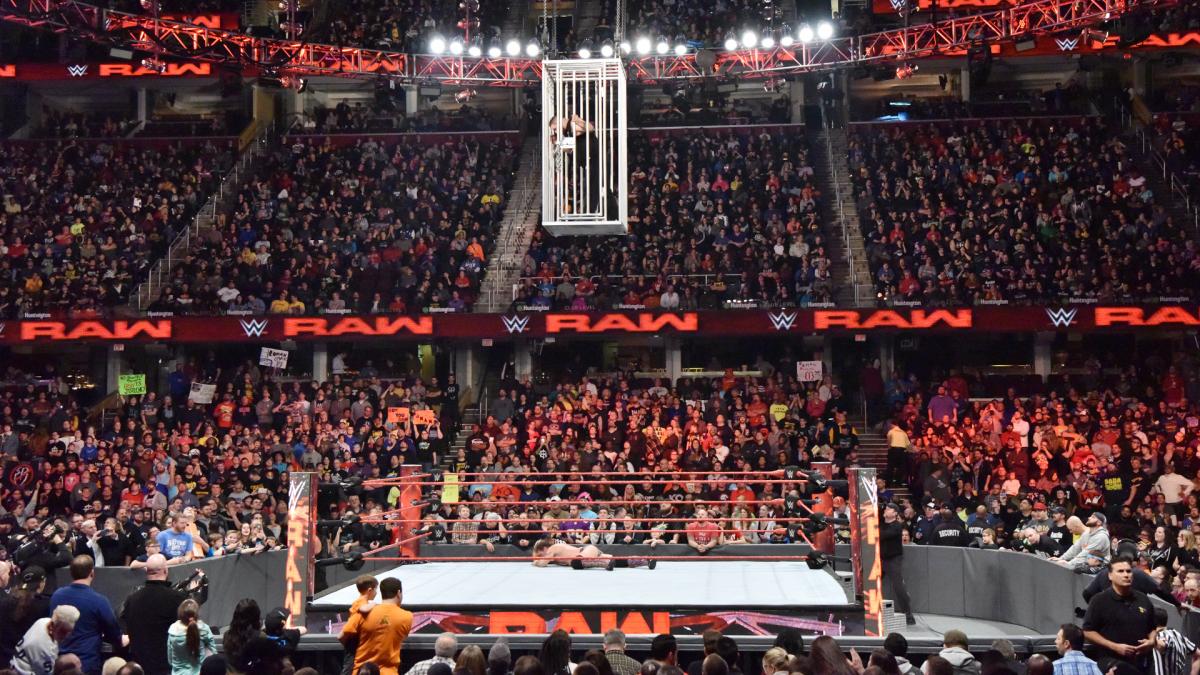 Fantasy:
Increasing Commercialization in WWE:-  We watch movies and get mesmerized by some sequence, especially in childhood we imagine us as the hero who is thrashing all the villains on screen. Now how can we control ourselves when we find something more powerful and realistic, that fantasy makes WWE popular in all the schools in the world, you can surely see students doing it in school which is actually not advisable as WWE superstars are trained and school students might land in some serious injuries.
Yet, the craze it has makes all kids forget about the seriousness. Schools to home, it happens everywhere. Especially if there are two brothers at home, their parents will well be witnessing the WWE moves in the bed.
Consumerism:
Increasing Commercialization in WWE:-  Consumerism has a crucial role to play in the increase of commercialization of WWE. This sport targets a certain section of spectators which is majority covered by young boys. The craze young boy's show for this sport is very high. It is almost like their bread and butter in the morning. They just wake up to the television watching WWE in it and straight goes to school and practice their moves.
There are also cards which have the data of wrestlers which attracts kids and they obviously will buy the pack of cards to add it as their collection. Even toys and dolls are made in the form everyone's favorite WWE superstars. This attracts people a lot and makes them follow the sport even more deep and ardent.  When young kids watch this show regularly, it automatically makes their family members watch and the TRP value goes up because of such passion and fun it produces. This is one of the prime reasons for the growth in the TRP of commercialization.
Women rules men at times:
Now it attracts a female audience a lot too, what is the reason for girls to get involved in this sport? How many times you can see a strong man getting dominated a female in the roads, never isn't it? In WWE there are times where such men get slapped by women helplessly and this well might attract all attention of girls in the generation where the fight for equality is high? Such sight fetches more viewers which automatically results in the high TRP ratings.
For couples:
It attracts the audience through some real-life WWE couples and some fake WWE couples too. The match which involves couples has a good influence on teenage spectators where they fantasy of their own relationship according to the mindset of their teenage. This makes a good impact on the commercialization of WWE.
Increase of women wrestlers:
Increase of fight for equality as mention earlier, there are several women wrestlers who come up and fight like a bossy woman and conquering the ring has fetched lots and lots of fans and followers for the WWE sport. The power which describes women power, the attitude a woman show has attracted loads of female fans towards WWE sport. This makes lots of talks on feminism and pretty ladies on the ring are a gift to the sponsors of the sport. This almost covers a good amount of audience which automatically results in the good increase of commercialization.
Having different categories:
Having different categories such as royal rumble, RAW, Smackdown has classified the craze and increased more interest for the sports. People gather and talk about WWE in each of these sections which give them a wide variety of topics for their conversation.
Word of Mouth:
Increasing Commercialization in WWE:-  Whatever it might be, be it a sport or movie, word of mouth is what matters to increase the craze and popularity if few people start talking about a topic, A few become many, many become huge, huge becomes awesome, awesome becomes extreme. This is what happened for WWE sport in the past two decades. Word of mouth has spread like wildfire which created such an extreme craze for the sport around the planet.  Too many sponsors were dragged towards the sport when people started talking about it everywhere.
Increasing Commercialization in WWE:-  Commercialization is good, it will boost the economy, but it should be used to a good extent rather than an addiction to money. Advertisements can also give several advantages for everybody who wants to bring out their brand. The growth WWE has seen in the last decades is huge. It now has lots of sponsors and a large number of money being rotated in the sport and gambling circle has its share with huge money revolving in the centers like Las Vegas.
The spectator growth has also been a prime factor of corporate investing lots of money in this sport and many bodybuilders are now getting trained to get into this sport. This is will soon be expected to match the craze of all other sport and many participants will be willing to get into this as this sport also fetches a high salary for the fighters.
Also, Check: