The two most played games, BGMI and Free Fire, have been prohibited, and the makers have not stated when these two games will be allowed to play again.
Team Esportzcraazy, recently had the chance to speak exclusively with Ignite about the present state of Indian esports, the Free Fire Ban, and the scope of content production in India. Let us share the exclusive conversation with you in the following manner:
Q1.  Tell us the story behind keeping this name "Ignite"?
Ignite: Although my family refers to me as Mayank at home, I used to listen to Alan Walker songs; one such song collection from his album was titled Ignite, and I liked that name. As a result, this name began to be used starting in the year 2020.
Q2. What can you tell us about your overall esports experience to date?
Ignite: Although I only started in 2020, I can say that the ups and downs of this well-known sporting ecosystem have taught me a lot.
Revenant Esports ropes in renowned athlete Jay Patil to bolster its valorant roster
Q3. Why did you choose Free Fire out of all other games like BGMI, Valorant or Many more? Is there any specific backdrop story behind it?
Ignite: My neighbor and friend Iconic suggested that we play the battle royale game Free Fire, which is how we first got into playing it and really like it. My love for this game propelled me to join my squad and play in the ITL event, which is regarded as one of the top Free Fire competitions. Eventually, I began regularly competing in Free Fire qualifying and main events. The most appealing aspect that drew my eye was the quick pace of the game.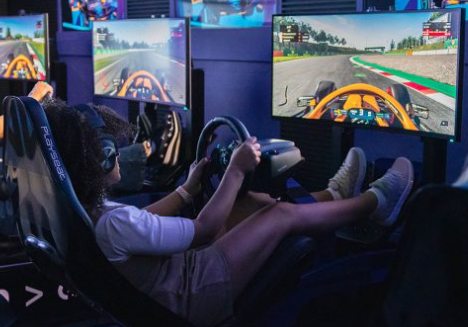 Q.4. What is the current state of the Free Fire world?
Ignite: In terms of the global scenario, Free Fire has had tremendous growth; yet, in Asian countries like Bangladesh, where the game is outlawed, Nepal has just launched a new server where players can play these Battle Royale games. As a result of its players' participation in international competitions and the fact that Free Fire is illegal in India, Pakistan currently has a significant advantage over India.
View this post on Instagram
Q.5. Can you briefly describe the Free Fire content production framework?
Ignite: Any Professional player who is playing this game will not play this game forever, downfall would come into their life at some point of time it is similar to traditional sports where any player will not give his/her best in all the game. Every professional player somewhere down the line would certainly enter in the field of content creation. 
Q6. Message to  Fans?
Ignite: As an uncertain profession, I would advise against jumping into professional esports headfirst. Instead, start out as a hobby and work diligently to develop your talents on a regular basis. You should concentrate on your education because it's crucial to have a backup plan in case you are unable to succeed in the Esports industry.'
Q7.  What are the challenges of forming Esports team?
Ignite: As you can see, there are many obstacles to overcome because you need to locate good rushers, attackers, and IGLs who can make quick judgments in the game. You also need to make sure that players are properly counter tough phase of the game.
Also Read:  Exclusive discussion with Maxtern on the current ecosystem of Esports in detail