Highest Partnerships by Runs In IPL
Although the history of cricket is dotted with stunning individual performances and near-superhuman feats of sporting ability, it remains at its core a team sport. What one player can do, two can do better, which is why a cumulative effort is more often than not the key to winning games at all levels of cricket. Whether it's batting or bowling, it's always better to hunt as a pair, working in tandem and playing your opponent off the park.
These same principles hold true when it comes to the IPL too – your chances of winning improve dramatically if you can string together a formidable partnership.
Top 5 Highest Partnerships by Runs In IPL
To prove that point, here are the five highest partnerships in IPL history:
5. David Warner & Naman Ojha (189*)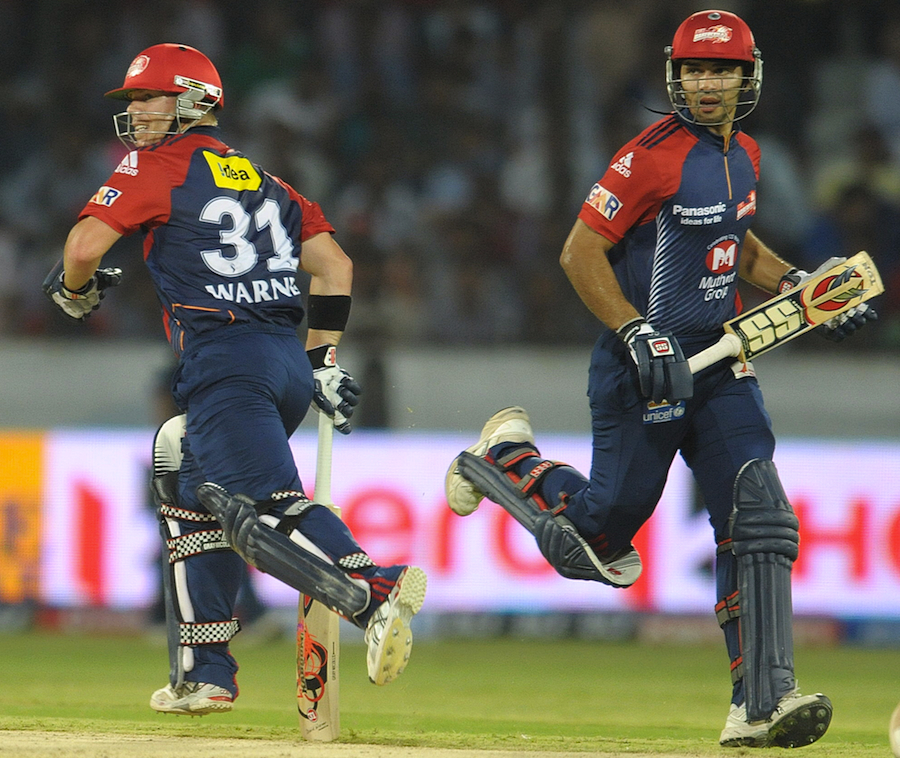 While David Warner is one of the best batsmen to have featured in the IPL, Naman Ojha is a name you probably hadn't expected to see in a list of the highest partnerships in IPL matches. However, the Indian wicket-keeper-batsman from Madhya Pradesh stitched together a memorable stand with the Australian southpaw while playing for the Delhi Daredevils against the Deccan Chargers in Hyderabad in May 2012. Chasing a stiff target of 187, Delhi lost Virender Sehwag cheaply but cruised to a nine-wicket win after Ojha joined Warner in the middle and put on 189 for the second wicket.
Read More: Highest Successful run chase in IPL
4. Chris Gayle & Virat Kohli (204*)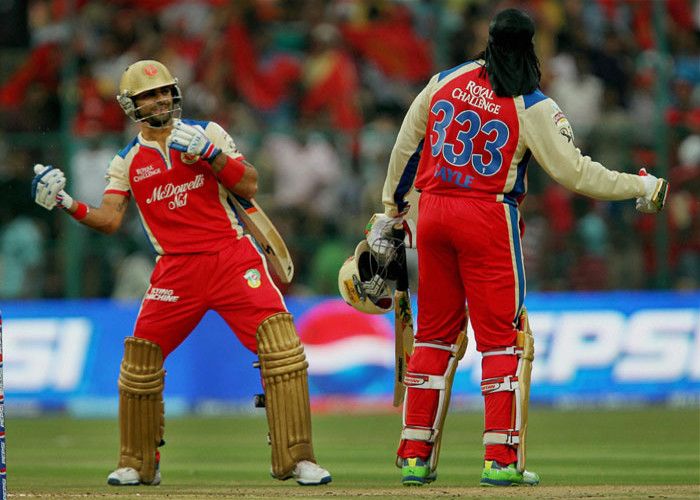 Just a week after the Warner-Ojha duo reached number five on the list of highest partnerships in IPL history, the Delhi Daredevils were on the receiving end of a trademark Gayle-storm. The big, burly Jamaican, together with a young Virat Kohli, plundered the Delhi bowling attack to all parts of the ground, putting on 204 for the second wicket after losing Tillakaratne Dilshan early. While Gayle smashed an unbeaten 128, Kohli remained not out on 73 as RCB posted a mammoth 215/1 in their 20 overs. The Daredevils' reply was spirited, but fell short in the end, only mustering 194 in the second innings.
Read More: Most runs in IPL
3. Adam Gilchrist & Shaun Marsh (206)
At number 3 on this list of the highest partnerships in IPL history is an all-Australian affair, as southpaws Adam Gilchrist and Shaun Marsh of the Kings XI Punjab punished a hapless RCB bowling attack in 2011. Kings XI were playing their home matches at Dharamsala during this edition of the tournament, and it was in this idyllic hill station that this absolute massacre took place.
This partnership also saw the fall of an early wicket, after opener Paul Valthaty (remember him?) departed early, but Marsh joined Gilly to send the RCB bowlers on a leather hunt. When Gilchrist was finally dismissed for 106, the pair had put on 206 for the second wicket. Marsh remained unbeaten on 79 as Punjab finished on 232, with RCB folding up for a paltry 121 in reply.
Read More: Highest Run Scorer in IPL
2. Virat Kohli & AB de Villiers (215*)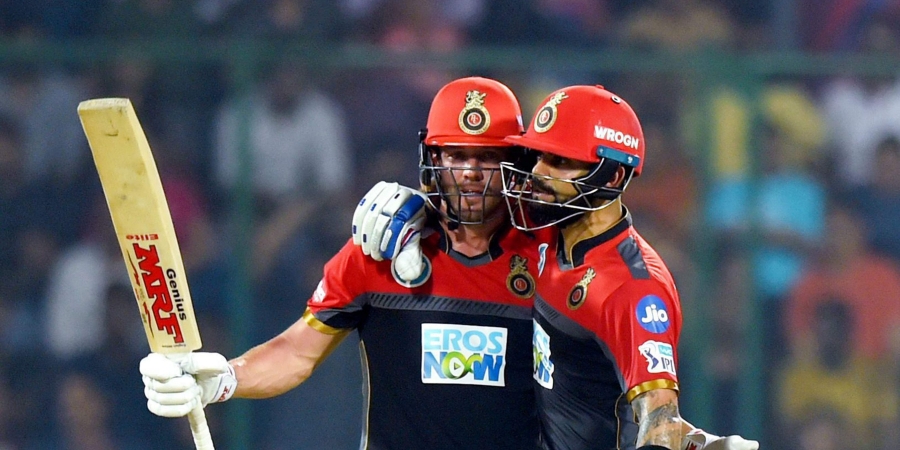 It won't come as a shock to many to find out that the top two entries in this list of the highest partnerships in IPL history feature the same batting combination – Virat Kohli and AB de Villiers. Two of the greatest batsmen of their generation, their talents were on full display in 2015 in Mumbai against the Mumbai Indians.
Kohli was already at the crease when AB walked in and was content to play a supporting role to the South African as he wreaked havoc on the Mumbai bowling attack. The unbroken 215-run stand saw RCB reach 235 in their innings, with de Villiers unbeaten on 133 (with 19 fours and 4 sixes) while Kohli remained not out on 82. Mumbai gave it a good go in the second innings but could only muster 196.
Read More: Most Runs For CSK in IPL
1. Virat Kohli & AB de Villiers (229)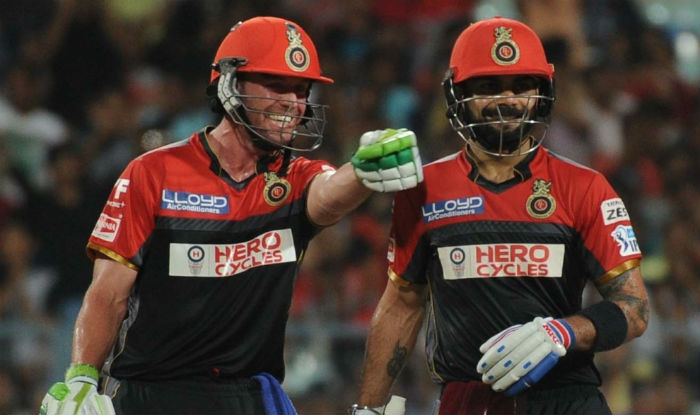 The Gujarat Lions were only part of the IPL for a short period of time but were there long enough to concede the highest partnership in IPL history. Almost a year to the day after putting on a mammoth 215-run partnership against Mumbai Indians, Virat and AB put on another batting masterclass against Gujarat Lions in Bangalore. Batting first, RCB continued the theme of this list of losing their opener early after Chris Gayle departed cheaply. However, Kohli's knock of 109 along with de Villiers' mammoth unbeaten 129 saw the two put on 229 for the second wicket. RCB motored along to 248, skittled out Gujarat for 104, and posted a humongous win in quick time.
Read More: Most Runs for RCB in IPL