Most Number of Runs in IPL
Indian Premier League started in 2008 in a miraculous fashion, courtesy Brendon McCullum's blistering knock against Royal Challengers Bangalore at M. Chinnaswamy Stadium. The IPL has always promised to be a fun, entertaining and a nail-biting league of contests and rivalries.
The concept of Orange and Purple Cap brought a sense of intense rivalry among the top batsman and bowlers of the league. The top scorer of the whole tournament was awarded the Orange Cap while the most successful bowler was given the Purple Cap at the end of the tournament.
List of Top 5 Batsmen with Most Runs in IPL History
Here is the list of the players highest number of runs in IPL:
#1. Virat Kohli (5412 Runs)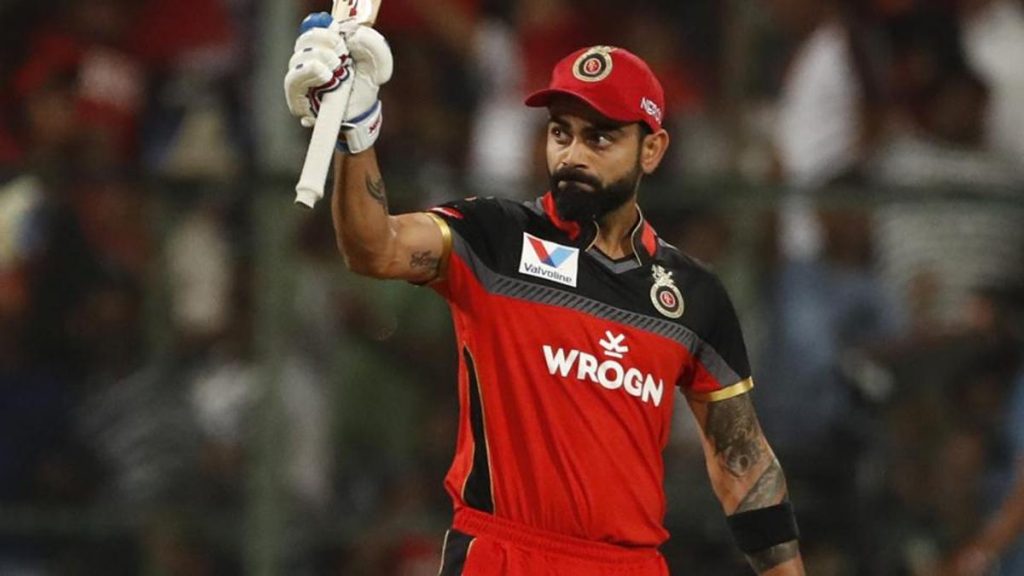 Indian skipper and legendary batsman Virat Kohli stands on top of almost every list he gets to feature in. He continues to break records and sets new international stats for others to chase. Kohli has scored 5412 runs in 177 matches with a brilliant average of 37.84 in the Indian Premier League. Kohli's top score is 113. He has also hit 36 fifties and 5 centuries. Kohli recently surpassed Suresh Raina to become the highest run-getter in IPL.
Read More: Most Fours in IPL
#2. Suresh Raina (5368)
The Chennai super king star held the record of scoring Highest number of runs in IPL for years before getting beaten by Indian skipper Virat Kohli. Suresh Raina featured in 193 matches of IPL and has scored 5368 runs and remained not out for 28 times. Raina scored a maiden IPL century and went on to score 38 fifties in his 12-year-long IPL career.
Read More: Best Batting Strike Rate
#3. Rohit Sharma (4898)
There is no denying the fact the Indian batsman have been among the best of all for a long period of time. Hence, the top three players to score most runs in IPL are all India. Mumbai Indians skipper and India's vice-captain Rohit Sharma has scored 4898 runs in 188 IPL innings. Rohit Sharma has 1 IPL ton while 36 half-centuries in India's premier T20 league. Rohit has a strike rate of 130 in the league and scores with an average of 31.60.
Read More: Fastest Century in IPL
#4. David Warner (4706)
Aggressive Australian opener, David Warner is the only overseas batsman among the top 5 players who scored most runs in IPL. Warner has played for Sunrisers Hyderabad for the maximum time in IPL. He stands on the fourth position with 4706 runs in 126 matches. He also has the highest average of 43.16 among the top 5 in IPL.
Read More: Most Fifties in IPL
#5. Shikhar Dhawan (4579)
The SRH opener who joined Delhi Capitals in 2019 once played a major role in helping them reach the finals twice in the history of the league. Shikhar Dhawan has amassed 4579 runs in 159 matches in IPL. Dhawan has scored 37 fifties in the world's second most-watched league. Dhawan's highest score is 97 not-out.
Read More: Dangerous Batsman in IPL