Best Indian Football Players
Here is the list of top 5 best and famous Indian football players of all time:
#1 Bhaichung Bhutia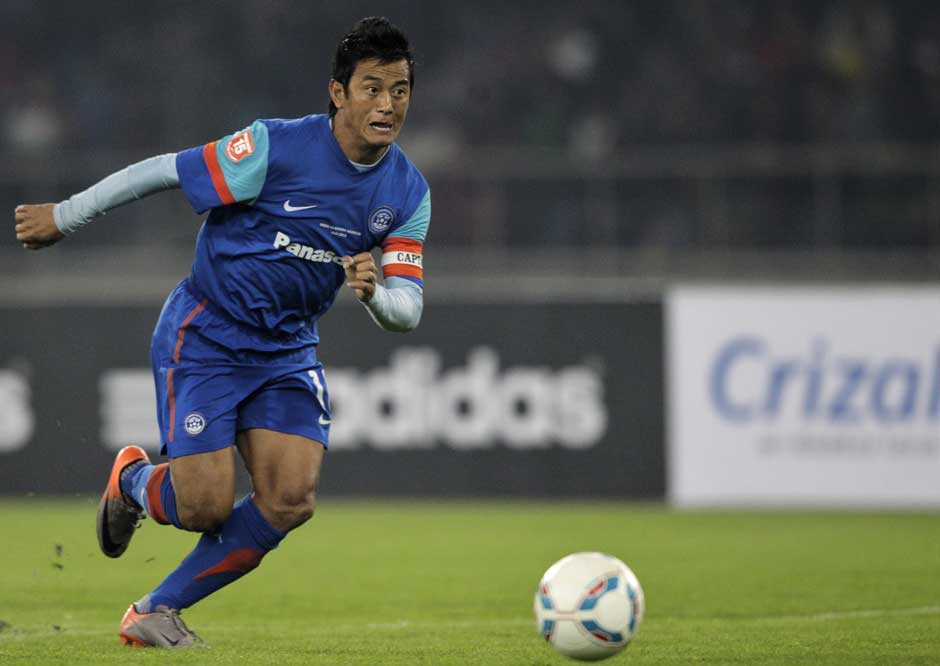 Famous Indian Football Players: Bhaichung Bhutia was the lone torchbearer of India football and he represented India for a long period of time in the late 90s and 2000. Indian football legends Bhaichung and Vijayan were a deadly competition and three times Indian football players of the year Vijayapan describe Bhutia as "Gods" gift to Indian football. Let's jump into his school time, in 1993 at the age of sixteen, he left school to take admission in the professional East Bengal F.C in Calcutta, after two years he relocated to JCT Mils in Phagwara.
https://youtu.be/JLUOJw3qivc
In 1996-97 he wins the Indian National Football league and he was reported to have officially named 1996 " the player of the year". After he decided to make his international debut in the Nehru Cup. He has since played more than 100 matches in his career life through the official count as per FIF 84 and scored around 54. Furthermore, he is the 19th footballer who received the  Arjun award in 1999 by the government of India. His outstanding achievements and footballing skills will be the biggest boost to the confidence of many Asian Young football players. After serving India to the fullest, he bid adieu in 2011.
#2 PK Banerjee
Famous Football Players in India: PK Banerjee is the former retired Indian football player and he was born on 15 October 1936, in Jalpaiguri in Bengal. He took admission in Jalpaiguri Zilla school and completed his studies from K.M.PM school. He represented Bihar at the age of 16 and won Santosh trophy. In 1954, he transferred to Kolkata and joined Aryan.
He was the essential part in the 1962 Asian Games in Jakarta and claimed the gold medal for India. Later, he was an integral part of the National team that played a game in the Olympics where is played against France. Regarded as one of the greatest Indian football players of all time, he received the Arjun Award by the Ministry of Youth Affairs and sports, Government of India in recognizing outstanding achievement in sport.
Read More: Top 10 Best ISL Players
#3 IM Vijayan
Famous Indian Football Players: IM Vijayan is a former Indian football player and the former captain of an Indian football team. He is the finest player that needs no description and often referred to as the 'Blackbuck' by Indian footballer followers. Vijayan took up football club at the age of 17 years and delivered a brilliant performance for Kerala police at Quilon Nationals 1987 and he continued to play for Kerala police until the year 1999. After two year tenure at the club, Vijayan joined East Bengal Club for 2 years.
In 2002 he joined JCT and played for two years and went to represent East Bengal Club in 2005 and he had previously been known for extraordinary volleys, swift movement, and lightning-fast pace and he has scored around 90 goals in 79 appearances for India. IIM Vijayan received the Arjun Award in March 2017 by the Ministry of Youth Affairs and Sports as the national observer for football.
#4 Sailendra Nath Manna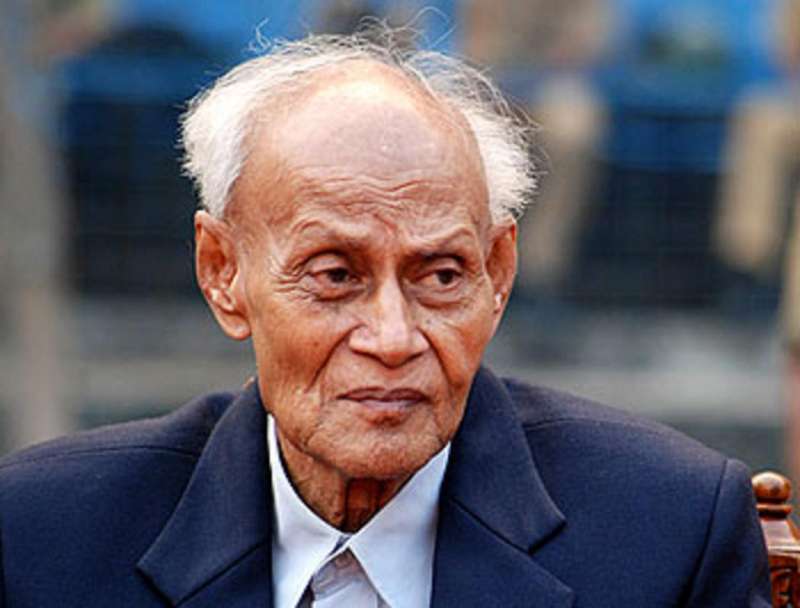 Famous Football Players in India: Sailendra Nath Manna is popularly known as Sailen Manna, and he is an Indian football player. He led the country to the inaugural Asian Games gold medal in 1951. Let's jump into his early life, he graduated from the Sundernath college and later transferred to Calcutta University after that he worked for the Geographical Survey of India. Sailen was selected to represent India Football Team for the 1948 London Olympics and won the gold medal in the 1951 Asian Games. Manna was the captain of Indian in the 1952 Olympics and he was awarded the Padmashree awards in 1971.
Among the gratitude, his name was listed in the top 10 list of the world by the English FA in 1953 and also awarded the " Footballer of the millennium" by All India Football Federation in 2000. He was also the first sportsperson who had received only Rs. 19 during his 19 years of career in Mohun Bagan. He announced his retirement in 1960 and later awarded "Mohun Bagan Ratna" in 2001. After being sick for some time, Manna died on Monday morning in a private hospital. Thanks to his record as verdant and almost pristine image as a person and his universal popularity once again came to the forefront as condolences poured in from all corners. Over 2000 people, including the Chief Minister of a West Bengal as well as whole football Indian, joined in his condolence and walked long 4 km to the crematorium.
#5 Sunil Chhetri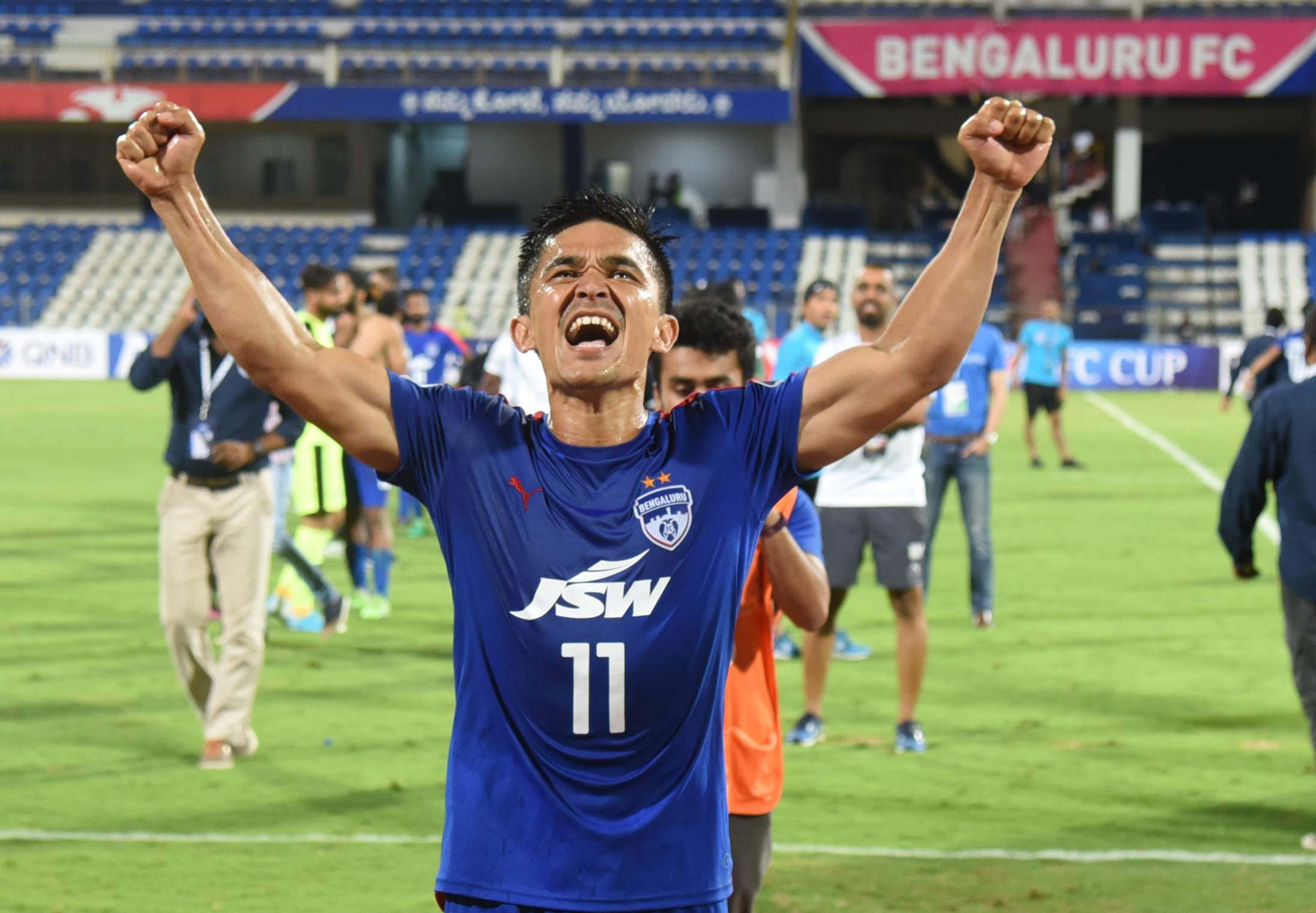 Famous Indian Football Players: Sunil Chhetri needs no introduction, he was an integral part of the Indian National team and popularly known as "Captain Fantastic", all-time top goal scorer for Indian National Team. Any discussion about Chhetri would remain unfinished without recognizing his professional career. He began his career life at Mohun Began in 2002 then he transferred to JCT and where his record was exemplary he kicked 64 goals in 100 appearances. Later, he officially agreed for the Kanas City Wizards of Major League Soccer in 2010 and regarded as the third player from the subcontinent of note to go abroad.
https://youtu.be/1iWHFl9QVAI
Read More: Story of Sunil Chhetri
If we talk about his nature about his profession, he is always eager to help junior football players, Chhetri often does dinner with his teammates and always encourage his team member with enthusiastic speech. On October 2008, people said about Chhetri had sparked interest from foreign clubs. During an interview, he said, "nothing going to be official right now, yes, I am thinking and I am close to getting here". Chhetri introduced himself at Nehru football tournament in 2007 and in the 2008 SAFF championship, Chhetri scored a goal 4-0 victory over Nepal.
The nature of Chhetri is an honest, brave and hard worker, but in 2009 he was struggling with an injury so he would miss the 2009 Nehru cup. However, he played in the next tournament and nailed it by his outstanding performance. Recently, on October 2017 he scored 4-1 wins against Macau. Now, during the Hero Intercontinental football club, he greets the spectators after the team's victory against Kenya.
#6 Sandesh Jhingan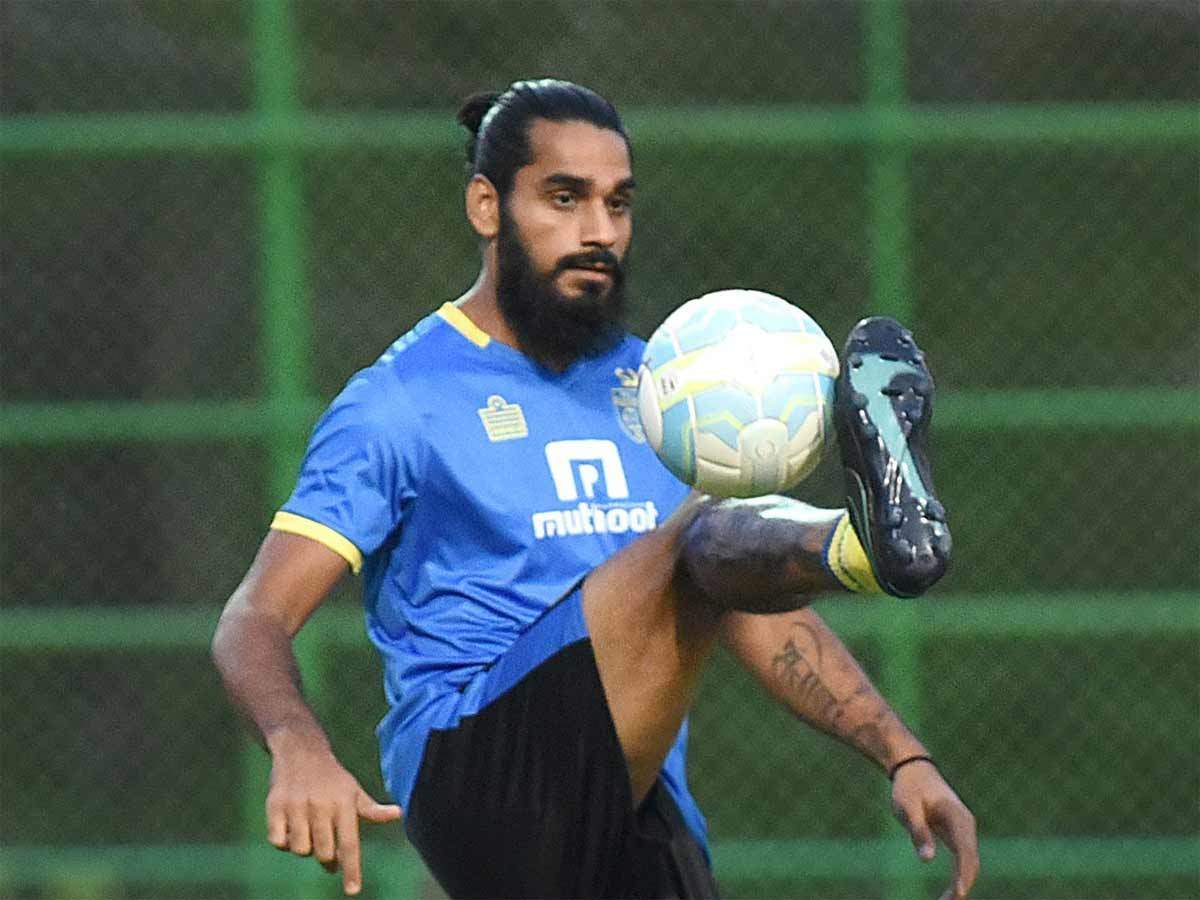 Sandesh Jhingan is one of the most followed Indian football player around, considering he has served as a captain of Kerala Blasters FC of the Indian Super League and the India football team.
Born on 21 July 1993 in Chandigarh, Sandesh Jhingan got his football training at the St. Stephen's Academy. Jhingan also helped the side reach the South-East Asian finals of the Manchester United Premier Cup. He captained and represented Chandigarh state team at the under-19 level and won the B.C. Roy Trophy.
https://youtu.be/jz0LHsk0NxA
Having to fan favourite of Kerela blasters in all the ISL seasons for a total of 71 games, Sandesh Jhingan has been through all the ups and downs at the Kochi-based club, including two final heartbreaks, both coming against ATK earlier known as (Atlético de Kolkata).
#7 Gurpreet Singh Sandhu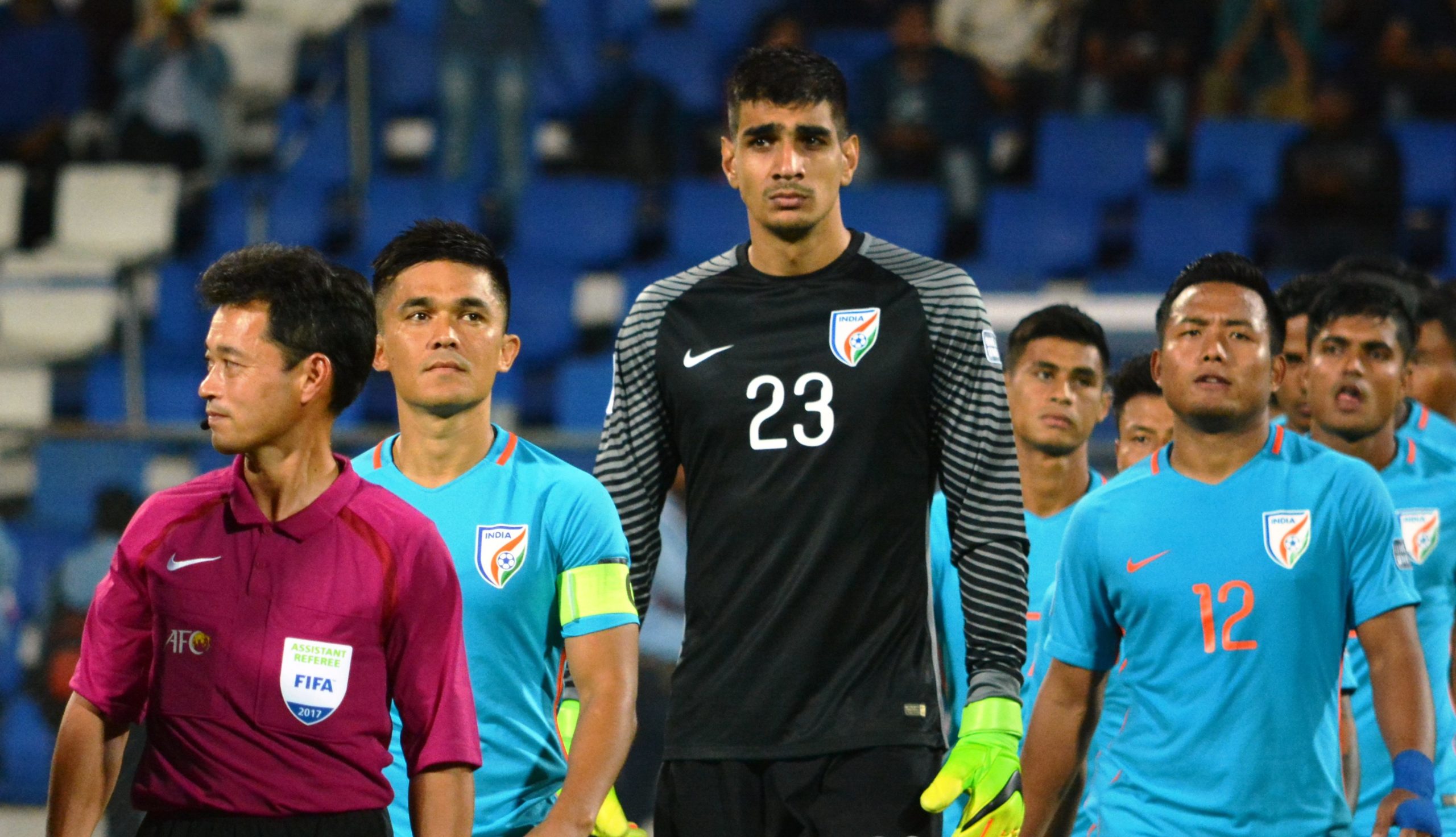 Gurpreet Singh Sandhu, born on 3 February 1992 is an Indian football player who plays as a goalkeeper for Indian club Bengaluru FC. He captained a friendly match between India and Puerto Rico on 3 September, a match India won 4–1.
He is the first Indian player to play a competitive match for the first team of a top-division European club and also Sandhu is a fifth Indian after Mohammed Salim, Baichung Bhutia, Sunil Chhetri and Subrata Pal to play professionally in Europe.
His performances have earned him respect, popularity and love. With climbing ladders towards a brighter career, he has put in tremendous displays. It is no wonder that Indian football is on the commendable and Gurpreet has played his role in the ascent.
On a memorable day for him, Sandhu signed for Norwegian club Stabæk FC on 15 August 2014. He joined the select group of Indians to play club football on foreign soil.
He mostly played league-cup matches for them. He managed a commendable 6 clean sheets in the 11 games played in 3 years.
Also Check: First Indian Professional Football Club