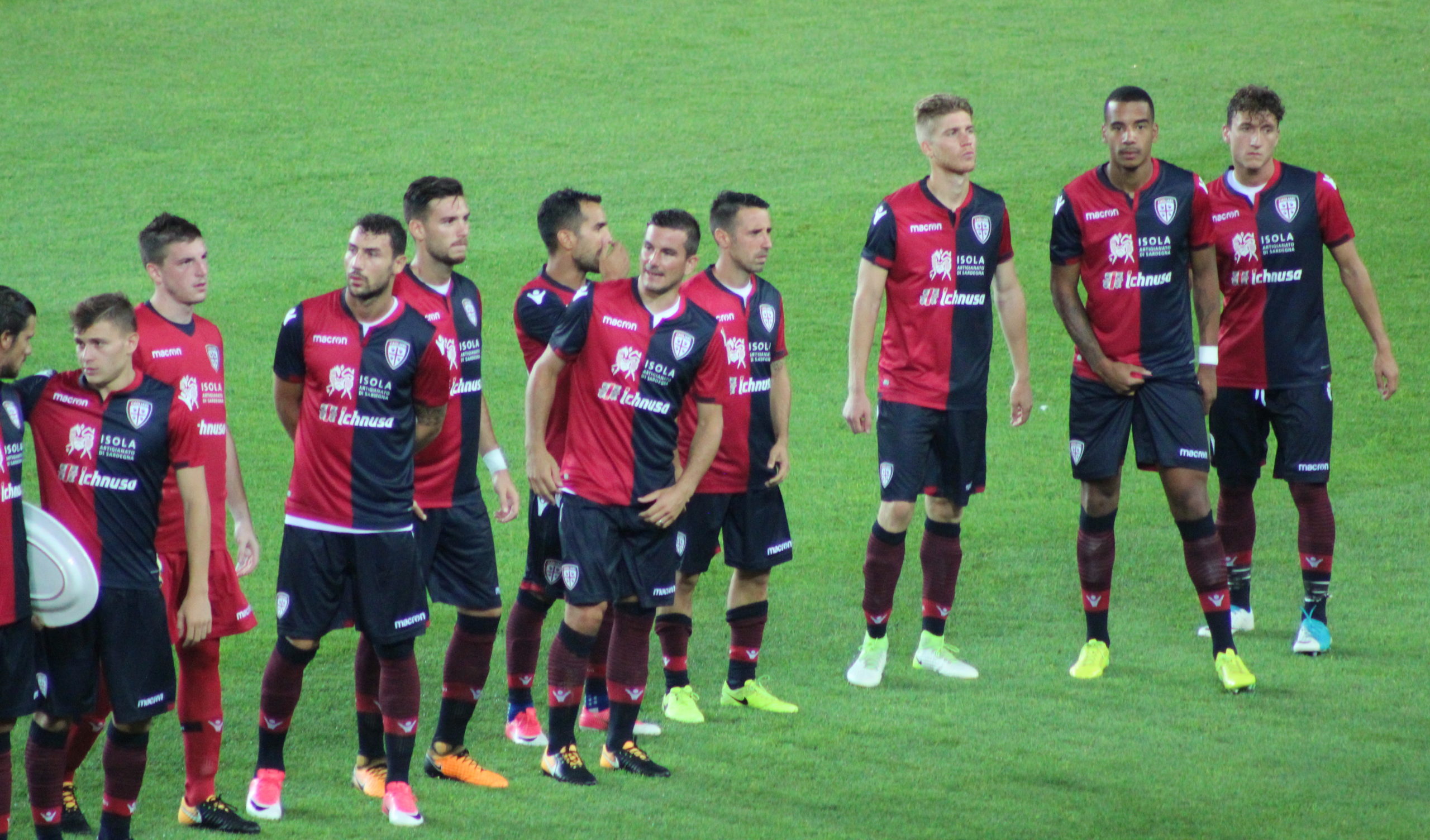 Cagliari Calcio commonly alluded to as Cagliari, is an Italian football club based in Cagliari, Sardinia. The club as of now plays in Serie A.
History
They won them as it were Scudetto in 1969–70 when they were driven by the Italian national team's all-time leading scorer, Gigi Riva. The triumph was to the primary by a club from the south of Rome. Cagliari's colours are blue and red. As of 2019–20, the group is incidentally playing their domestic diversions at the 16,000 Sardegna Arena, adjoining to long-standing time modern stadium sites. The club's best European execution was within the 1993–94 UEFA Cup, losing within the semi-finals to Internazionale
Cagliari got to be the first-ever out-right champions of Serie C amid the 1951–52 season; prior to that within the league, the championship was shared among more than one group. They went through the 1950s from that point on in Serie B, losing an advancement in a play-off in 1954. After plummeting to Serie C within the early 1960s, Cagliari's rise would be fleeting, inevitably accomplishing advancement to Serie A in 1964.
Ownership
Tommaso Edoardo Giulini ( Milan, 18 June 1977 ) is an Italian entrepreneur, owner of the Fluorsid group and president of Cagliari since June 2014. Tommaso Giulini is the owner of the club.
Coaching Staff
| | | |
| --- | --- | --- |
| Name | Position | Age |
| | | 56 |
| Christian Maraner | Assistant Manager | 49 |
| Walter Bressan | Goalkeeping Manager | 39 |
| Roberto De Bellis | Conditioning coach | 50 |
| | Technical Coach | 49 |
| Andrea Tonelli | Technical Coach | – |
| Giuseppe Allegra | Athletic Coach | 27 |
Medical Staff
| | | |
| --- | --- | --- |
| Name | Position | Age |
| Marco Scorcu | Medical Director | 59 |
| | Club Doctor | – |
| | Physiotherapist | 42 |
| Simone Ruggiu | Physiotherapist | – |
| Stefano Frau | Physiotherapist | – |
Management
| | | |
| --- | --- | --- |
| Name | Position | Age |
| | President | 42 |
| Bernardo Mereu | Director of Sport | 59 |
| Marcello Carli | Sporting Director | 55 |
| | | 41 |
Scouting
| | | |
| --- | --- | --- |
| Name | Position | Age |
| Pierluigi Carta | Youth Co-ordinator | – |
Squad
| | | |
| --- | --- | --- |
| Name | Position | Jersey no |
| Alessio Cragno | Goalkeeper | 28 |
| Robin Olsen | Goalkeeper | 90 |
| Rafael | Goalkeeper | 1 |
| Sebastian Walukiewicz | Defender | 40 |
| Luca Ceppitelli | Defender | 23 |
| Ragnar Klavan | Defender | 15 |
| Fabio Pisacane | Defender | 19 |
| Luca Pellegrini | Defender | 33 |
| Charalampos Lykogiannis | Defender | 22 |
| Paolo Faragò | Defender | 24 |
| Federico Mattiello | Defender | 3 |
| Fabrizio Cacciatore | Defender | 12 |
| Christian Oliva | Midfielder | 17 |
| Luca Cigarini | Midfielder | 8 |
| Nahitan Nández | Midfielder | 18 |
| Marko Rog | Midfielder | 16 |
| Artur Ionita | Midfielder | 21 |
| Radja Nainggolan | Midfielder | 4 |
| Gastón Pereiro | Midfielder | 20 |
| Valter Birsa | Midfielder | 14 |
| João Pedro | Forward | 10 |
| Daniele Ragatzu | Forward | 26 |
| Giovanni Simeone | Forward | 99 |
| Leonardo Pavoletti | Forward | 30 |
| Alberto Paloschi | Forward | 9 |
Honors
National titles
Serie A:

Serie B:

Serie C/ Serie C1:

Winners (4): 1930–31, 1951–52, 1961–62, 1988–89

Coppa Italia

Coppa Italia Serie C:

Campionato Sardo di I Divisione:
European titles
UEFA Cup:
Semi-finalists (1): 1993–94