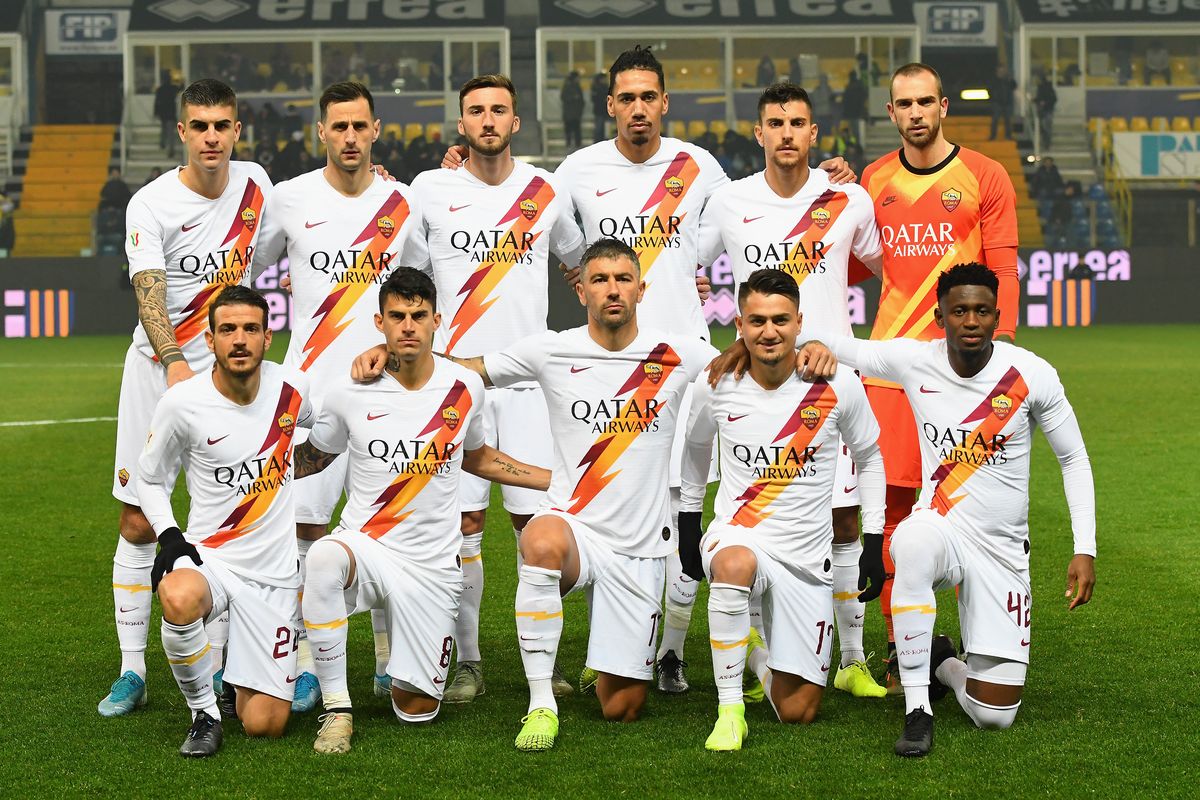 Associazione Sportiva Roma also is known as AS Roma is an Italian Club based in the city of Rome. The club plays for Italian League that is Seria A and also competes in European competitions. Tyrian purple and golf are the clubs home colour, the club is called I Giallorossi as its nickname. Their club badge features a she-wolf, an allusion to the founding myth of Rome.
History
The club was founded in the year 1927, when the three clubs Roman FC, SS Alba-Audace and Fortitudo-Pro Roma SGS were merged. The reason behind this was to make the club strong to give a perfect rival to the Roman club Lazio because of the intervention of the army General Vaccaro, the executive of the Italian Football Federation and also the member of the club.
The club their matches at Motovelodromo Appio Stadium, before building an all wooden ground Campo Testaccio in November 1929. In 1930-31 Roma had an outstanding season in which ended up being the runners-up just behind Juventus in the championship. Attilio Ferraris the captain and Guido Masetti, followed by Fulvio Bernardini and Rodolfo Volk played a major role in the season.
Ownership
James Pallotta is the chairman and co-owner of the club but it is likely that Dan Friedkin owner of Friedkin group is going to buy the majority of the shares of the club. Friedkin is a compatriot and executive board member of the NBA's Boston Celtics.
440m Euros is the total market value of the club as recorded in 2019-20. AS Roma is the 18th most valuable club in the world as described by Forbes, AS Roma made a $217m revenue last year. Nearly 57% of Roma's valuation was predicated upon their broadcasting revenue, followed by commercial, brand, and matchday
Coaching Staff
| | | |
| --- | --- | --- |
| Name | Position | Age |
| Paulo Fonseca | Manager | 46 |
| Nuno Campos | Assistant Manager | 44 |
| Marco Savorani | Goalkeeping Manager | 54 |
| Tiago Leal | Technical Manager | 34 |
| Manrico Ferrari | Athletic Coach | 50 |
| Pedro Moreira | Athletic Coach | 44 |
| Nuno Romano | Athletic Coach | 30 |
Medical Staff
| | | |
| --- | --- | --- |
| Name | Position | Age |
| Andrea Causarano | Club Doctor | – |
| Marco Esposito | Physiotherapist | 32 |
| Valerio Flammini | Physiotherapist | 44 |
| Alessandro Cardini | Physiotherapist | 34 |
| Walter Martinelli | Osteopath | 37 |
Management
| | | |
| --- | --- | --- |
| Name | Position | Age |
| James Pallotta | President | 61 |
| Mauro Baldissoni | Vice-President | 49 |
| Guido Fienga | Chairman | 49 |
Scouting
| | | |
| --- | --- | --- |
| Name | Position | Age |
| Antonio Cavallo | Chief Scout | 55 |
| Bruno Conti | Youth Co-ordinator | 64 |
Squad
| | | |
| --- | --- | --- |
| Name | Position | Jersey No. |
| Pau López | Goalkeeper | 13 |
| Antonio Mirante | Goalkeeper | 83 |
| Daniel Fuzato | Goalkeeper | 63 |
| Gianluca Mancini | Defender | 23 |
| Chris Smalling | Defender | 6 |
| Juan Jesus | Defender | 5 |
| Federico Fazio | Defender | 20 |
| Mert Cetin | Defender | 15 |
| Roger Ibañez | Defender | 41 |
| Leonardo Spinazzola | Defender | 37 |
| Aleksandar Kolarov | Defender | 11 |
| Davide Zappacosta | Defender | 2 |
| Davide Santon | Defender | 18 |
| Bruno Peres | Defender | 33 |
| Amadou Diawara | Midfielder | 42 |
| Lorenzo Pellegrini | Midfielder | 7 |
| Bryan Cristante | Midfielder | 4 |
| Jordan Veretout | Midfielder | 21 |
| Gonzalo Villar | Midfielder | 14 |
| Nicolò Zaniolo | Midfielder | 22 |
| Henrikh Mkhitaryan | Midfielder | 77 |
| Javier Pastore | Midfielder | 27 |
| Justin Kluivert | Forward | 99 |
| Diego Perotti | Forward | 8 |
| Cengiz Ünder | Forward | 17 |
| Carles Pérez | Forward | 31 |
| Edin Dzeko | Forward | 9 |
| Nikola Kalinic | Forward | 19 |
Honours
Serie A
Winners (3): 1941–42, 1982–83, 2000–01
Coppa Italia
Winners (9): 1963–64, 1968–69, 1979–80, 1980–81, 1983–84, 1985–86, 1990–91, 2006–07, 2007–08
Supercoppa Italiana
Serie B
European titles
Inter-Cities Fairs Cup