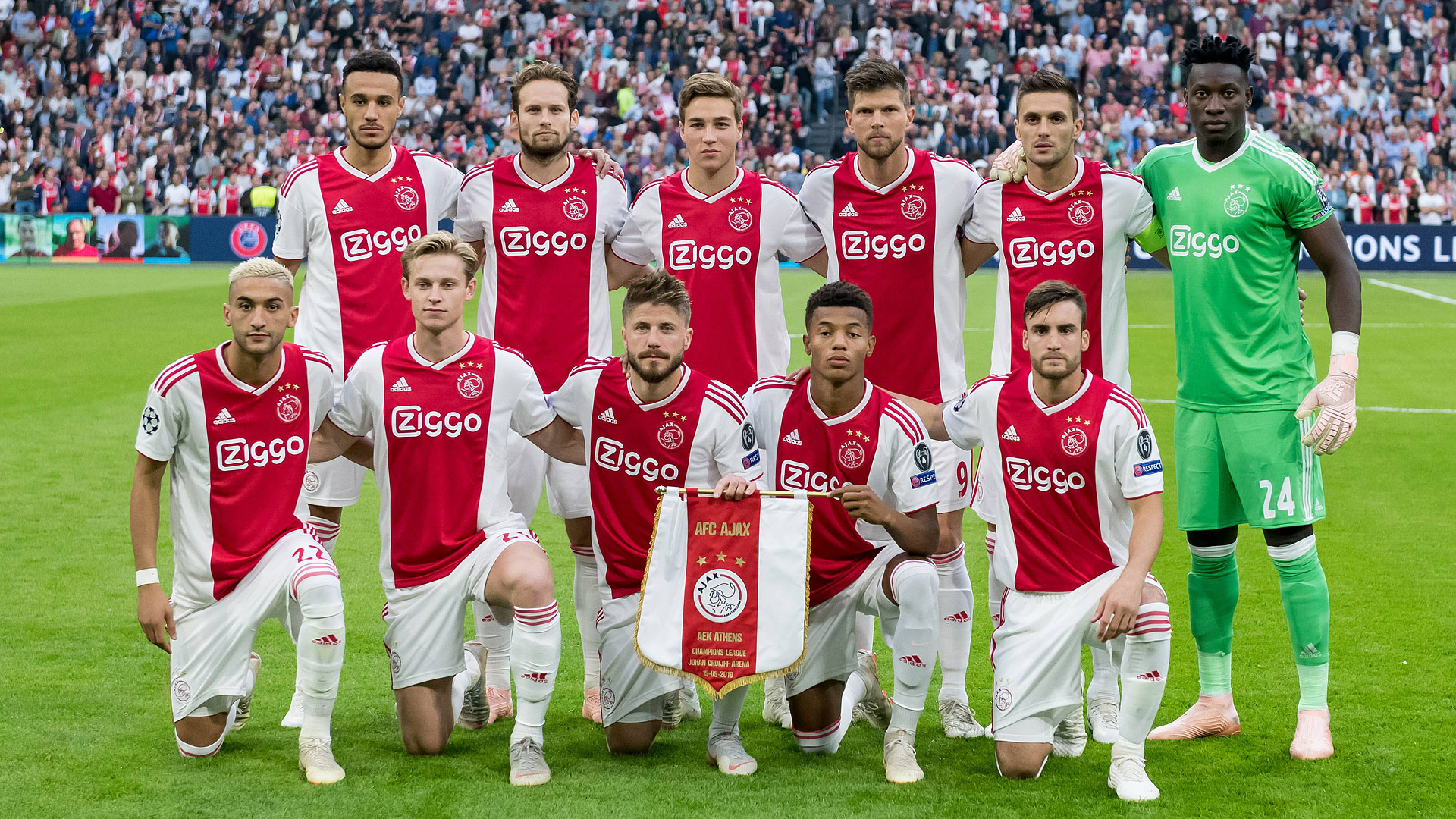 Amsterdamsche Football Club Ajax, moreover known as AFC Ajax, Ajax Amsterdam, or essentially Ajax, is a Dutch football club based in Amsterdam, that plays in the Eredivisie, the top level in Dutch football. Historically, Ajax has been the foremost effective club within the Netherlands, with 34 Eredivisie titles and 19 KNVB Cups. It has persistently played within the Eredivisie, since the league's beginning in 1956 and, alongside Feyenoord and PSV Eindhoven, it is one of the country's "enormous three" clubs that have ruled that competition.
History
Ajax was established in Amsterdam on 18 March 1900. The club accomplished advancement to the most elevated level of Dutch football in 1911 and had its first major victory in 1917, winning the KNVB Beker, the Netherlands' national cup. The following season, Ajax got to be the national winner for the first time. The club guarded its title in 1918–19, becoming the only group to attain an unbeaten season within the Netherlands Football League Championship
Throughout the 1920s, Ajax was a solid regional power, winning the Eerste Klasse West division in 1921, 1927 and 1928, but seem not to keep up its victory at the national level. This changed within the 1930s, with the club winning five national championships (1931, 1932, 1934, 1937, 1939), making it the foremost effective Dutch group of the decade. Ajax won its moment KNVB Cup in 1942–43, and an eighth Dutch title in 1946–47, the final season the club was managed by Englishman Jack Reynolds, who, up to this the point, had managed all of its national championship victories as well as its 1917 KNVB Cup win
Ownership
AFC Ajax is the only Dutch club with Starting public advertising (IPO). The club is enlisted as a Naamloze vennootschap (N.V.) recorded on the stock trade Euronext Amsterdam, since 17 May 1998. With a dispatch cost of ƒ25,- (Guilders) the club managed to bring their add up to income up to €54 million (changed over) in their first year on the market. After the short-lived victory, however, the rate dropped, at one point as low as €3.50. Feedback was brought forward that the legitimate framework for a naamloze vennootschap would not be appropriate for a Football club, which the sports-related desire would endure from the modern commercial interface of the presently recorded Ajax. Offers of the company within the year 2008 were esteemed at roughly €5.90 per share.
Coaching Staff
| | | |
| --- | --- | --- |
| Name | Position | Age |
| Erik ten Hag | Manager | 50 |
| Michael Reiziger | Assistant Manager | 46 |
| Christian Poulsen | Assistant Manager | 40 |
| Carlo L'Ami | Goalkeeping Manager | 53 |
| Alessandro Schoenmaker | Fitness Manager | 40 |
| Tonnie Bruins Slot | Chief Analyst | 72 |
| Heini Otto | Youth Coach | 65 |
Medical Staff
| | | |
| --- | --- | --- |
| Name | Position | Age |
| Pim van Dord | Physiotherapist | 66 |
Management
| | | |
| --- | --- | --- |
| Name | Position | Age |
| Leo van Wijk | President | 73 |
| Ernst Lighthart | Member of the Supervisory Board | 50 |
| | Member of the Supervisory Board | 59 |
| Dick Schoenaker | Board Member | 67 |
| Marc Overmars | Director of Football | 46 |
| | Chief Executive Officer | 49 |
| Hennie Henrichs | Board Member | 65 |
Scouting
| | | |
| --- | --- | --- |
| Name | Position | Age |
| Henk Veldmate | Chief Scout | 63 |
| | Scout | 77 |
| | | 78 |
| | | – |
| Kjetil Osvold | Youth Scout | 58 |
| Erik Tammer | Youth Scout | 50 |
| Michel Kreek | Youth Co-ordinator | 49 |
Squad
| | | |
| --- | --- | --- |
| Name | Position | Jersey No. |
| André Onana | Goalkeeper | 24 |
| Bruno Varela | Goalkeeper | 1 |
| Dominik Kotarski | Goalkeeper | 33 |
| Kjell Scherpen | Goalkeeper | 35 |
| Benjamin van Leer | Defender | – |
| Daley Blind | Defender | 17 |
| Lisandro Martínez | Defender | 21 |
| Edson Álvarez | Defender | 4 |
| Joël Veltman | Defender | 3 |
| Perr Schuurs | Defender | 2 |
| Kik Pierie | Defender | 5 |
| Nicolás Tagliafico | Defender | 31 |
| Noussair Mazraoui | Defender | 12 |
| Sergiño Dest | Defender | 28 |
| Carel Eiting | Midfielder | 8 |
| Razvan Marin | Midfielder | 18 |
| Ryan Gravenberch | Midfielder | 29 |
| Donny van de Beek | Midfielder | 6 |
| Zakaria Labyad | Midfielder | 19 |
| Jurgen Ekkelenkamp | Midfielder | 26 |
| Dusan Tadic | Forward | 10 |
| Quincy Promes | Forward | 11 |
| Ryan Babel | Forward | 49 |
| Hakim Ziyech | Forward | 22 |
| David Neres | Forward | 7 |
| Lassina Traoré | Forward | 23 |
| Klaas-Jan Huntelaar | Forward | 9 |
Honours
National
Netherlands Football League Championship / Eredivisie: 34
1917–18, 1918–19, 1930–31, 1931–32, 1933–34, 1936–37, 1938–39, 1946–47, 1956–57, 1959–60, 1965–66, 1966–67, 1967–68, 1969–70, 1971–72, 1972–73, 1976–77, 1978–79, 1979–80, 1981–82, 1982–83, 1984–85, 1989–90, 1993–94, 1994–95, 1995–96, 1997–98, 2001–02, 2003–04, 2010–11, 2011–12, 2012–13, 2013–14, 2018–19
KNVB Cup: 19
1916–17, 1942–43, 1960–61, 1966–67, 1969–70, 1970–71, 1971–72, 1978–79, 1982–83, 1985–86, 1986–87, 1992–93, 1997–98, 1998–99, 2001–02, 2005–06, 2006–07, 2009–10, 2018–19
Johan Cruyff Shield: 9
1993, 1994, 1995, 2002, 2005, 2006, 2007, 2013, 2019
European Cup / Champions League: 4
1970–71, 1971–72, 1972–73, 1994–95[127]
European Cup Winners' Cup: 1
1986–87
UEFA Cup: 1
1991–92
UEFA Super Cup: 2
1973, 1995