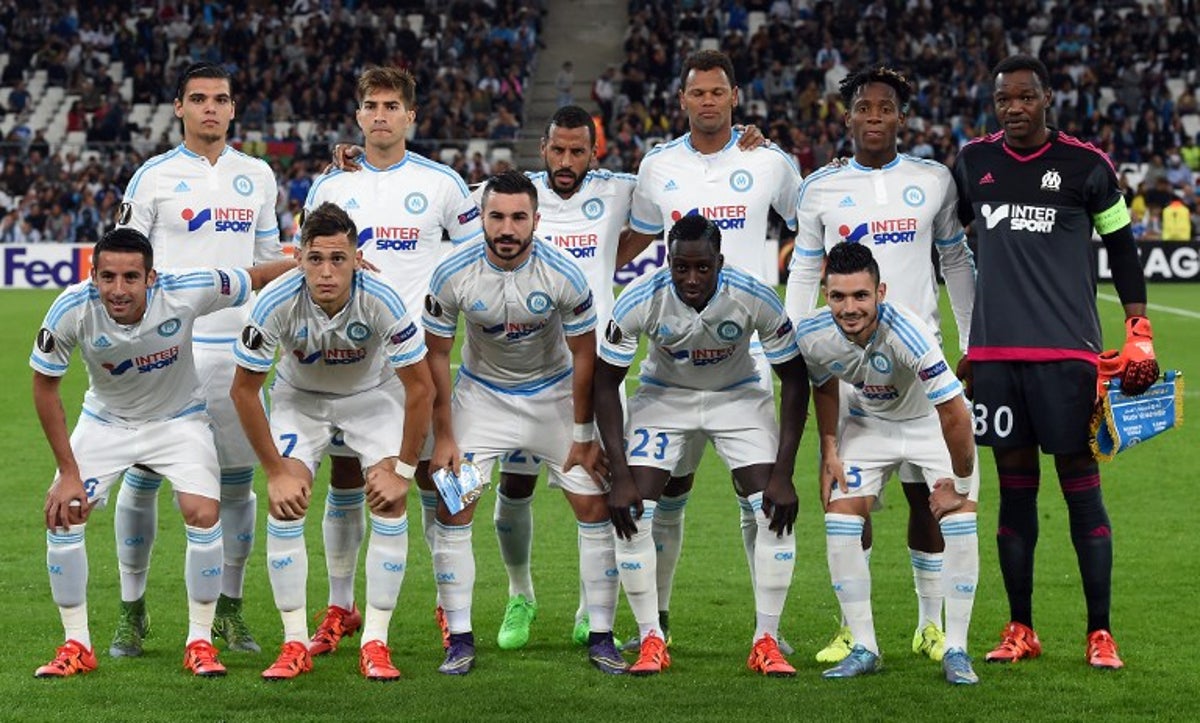 Olympique de Marseille, too known as OM or essentially Marseille, is a French proficient football club based in Marseille in Provence-Alpes-Côte d'Azur, Established in 1899, the club plays in Ligue 1 and has gone through most of their history within the top level of French football. The club has won ten official league titles (nine times in Ligue 1), ten Coupes de France and three Coupes de la Ligue. In 1993, coach Raymond Goethals has driven the group to end up the first and only French club to win the UEFA Champions League, overcoming AC Milan 1–0 in the last. In 2010, Marseille won its first Ligue 1 title in 18 years under the overseeing of previous club captain Didier Deschamps.
History
Olympique de Marseille was established as an Omnisports club in 1892 by René Dufaure de Montmirail, a French sports official. Known as Sporting Club, US Phocéenne and Football Club de Marseille within the first five years after its establishment, the club received the title Olympique de Marseille in 1899 in respect of the anniversary of Marseille's establishing by Greeks from Phocaea a few 25 centuries prior, with the title Olympique, coming from old Olympic Games
In the beginning, rugby union was the foremost critical group sport of the club, the witticism Droit au but coming from rugby. Partnered with the Union des Sociétés Françaises de Sports Athlétiques (USFSA) since 1898, it was only in 1902, much appreciated to English and German individuals, that football started to be played by Olympique de Marseille. Wealthier and superior composed than other football groups of Marseille, Olympique de Marseille, then playing at the Stade de l'Huveaune, took the authority within the city. In 1904, Olympique de Marseille won the first Championnat du Littoral, involving restricting groups from Marseille and its suburbs, and took portion within the last rounds of the 11th French championship. At that time, the word "football" connected to rugby, and individuals used the word "Affiliation"  for football.
Ownership
Frank McCourt owns the club Olympique De Marseille,  On 29 August 2016, it was announced that American businessman Frank McCourt had agreed to buy the club from Margarita Louis-Dreyfus.
Coaching Staff
| | | |
| --- | --- | --- |
| Name | Position | Age |
| André Villas-Boas | Manager | 42 |
| Ricardo Carvalho | Assistant Manager | 41 |
| Wil Coort | Goalkeeping Manager | 51 |
| José Mário Rocha | Conditioning Coach | 57 |
| José Mário Rocha | Conditioning Coach | 41 |
| Sam Dorin | Video Analyst | 31 |
Medical Staff
| | | |
| --- | --- | --- |
| Name | Position | Age |
| Joel Coste | Club Doctor | – |
Scouting
| | | |
| --- | --- | --- |
| Name | Position | Age |
| Francois Brisson | Scout | 61 |
| Roland Gransart | Scout | 66 |
| Narcís Julià | Scout | 56 |
Management
| | | |
| --- | --- | --- |
| Name | Position | Age |
| Jacques-Henri Eyraud | President | 51 |
| Andoni Zubizarreta | Director of Sport | 58 |
| Albert Valentín | Sporting Director | 58 |
| Basile Boli | Spots Co-ordinator | 53 |
Squad
| | | |
| --- | --- | --- |
| Name | Position | Age |
| Steve Mandanda | Goalkeeper | 30 |
| Yohann Pelé | Goalkeeper | 16 |
| Ahmadou Dia | Goalkeeper | 40 |
| Simon Ngapandouetnbu | Goalkeeper | 1 |
| Boubacar Kamara | Defender | 4 |
| Duje Caleta-Car | Defender | 15 |
| Álvaro González | Defender | 3 |
| Lucas Perrin | Defender | 32 |
| Jordan Amavi | Defender | 18 |
| Hiroki Sakai | Defender | 2 |
| Bouna Sarr | Defender | 17 |
| Abdallah Ali Mohamed | Defender | 31 |
| Kevin Strootman | Midfielder | 12 |
| Grégory Sertic | Midfielder | 22 |
| Alexandre Phliponeau | Midfielder | 34 |
| Morgan Sanson | Midfielder | 8 |
| Valentin Rongier | Midfielder | 21 |
| Maxime López | Midfielder | 27 |
| Saîf-Eddine Khaoui | Midfielder | 24 |
| Florian Chabrolle | Midfielder | 29 |
| Dimitri Payet | Forward | 10 |
| Nemanja Radonjic | Forward | 7 |
| Marley Aké | Forward | 36 |
| Florian Thauvin | Forward | 26 |
| Isaac Lihadji | Forward | 28 |
| Darío Benedetto | Forward | 9 |
| Valère Germain | Forward | 28 |
Honours Domestic competitions
French Championship / Ligue 1

Winners (10): 1928–29, 1936–37, 1947–48, 1970–71, 1971–72, 1988–89, 1989–90, 1990–91, 1991–92, 1992–93, 2009–10

Runners-up(12): 1919, 1937–38, 1938–39, 1969–70, 1974–75, 1986–87, 1993–94, 1998–99, 2006–07, 2008–09, 2010–11, 2012–13

Ligue 2

Winners (1): 1994–95

Runners-up(2): 1965–66, 1995–96

Coupe de France

Winners (10): 1923–24, 1925–26, 1926–27, 1934–35, 1937–38, 1942–43, 1968–69, 1971–72, 1975–76, 1988–89

Runners-up(9): 1933–34, 1939–40, 1953–54, 1985–86, 1986–87, 1990–91, 2005–06, 2006–07, 2015–16

Coupe de la Ligue

Winners (3): 2009–10, 2010–11, 2011–12

Trophée des Champions

Winners (3): 1971, 2010, 2011

Runners-up(2): 1969, 1972

Coupe Charles Drago
International competitions
European Cup/UEFA Champions League

Winners (1): 1992–93

Runners-up(1): 1990–91

UEFA Cup/UEFA Europa League

Runners-up(3): 1998–99, 2003–04, 2017–18

UEFA Intertoto Cup