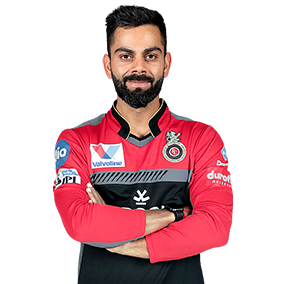 Virat Kohli might have had a reasonably good captaincy record as an Indian skipper, however, when it comes to the IPL, it is the complete opposite.
He has been leading the Royal Challengers Bangalore team since 2012 but hasn't managed to claim even a single IPL title. In 2016, Royal Challengers Bangalore made it into finals but were not able to beat Sunrisers Hyderabad.
The RCB have often entered the tournament as favourites, having boasted of some star-studded international players. However, the franchise still failed in crucial games, including a player like Virat Kohli who struggles to get going despite being the highest run-getter in history.
They always have world-class batsmen but their bowling has struggled a lot in crunch situations. On his Youtube channel, Aakash Chopra explained in detail why Virat Kohli has not found success as a captain in the cash-rich tournament.
"He [Kohli] is surely not a successful IPL captain. The team has not done well, it is actually a fact. And it is not one or two years, but many seasons. There are manifold reasons for that. First thing is that they don't pick the correct team. If you see their squad's strength, you can observe glaring mistakes. You can punch holes in them," the former Indian opening batsman said.
"There are no fast bowlers, who will bowl at the death, who will bat at No.5 and No.6. They have never addressed these problems. It is a top-heavy batting team, always a thin bowling lineup, the same Yuzi Chahal, just the same fast bowler, that's about it. If you don't pick the team properly, don't expect miracles from a captain,".

He also talked about the lack of support staff in RCB lineup who can constantly guide the skipper in selecting a balanced team before they decide their playing X1 for the match.

"It is almost impossible for you to sit in the auction and spoon feed the management to pick a particular team. You have to support him, I don't think Kohli has had that kind of support from his support staff," he added.