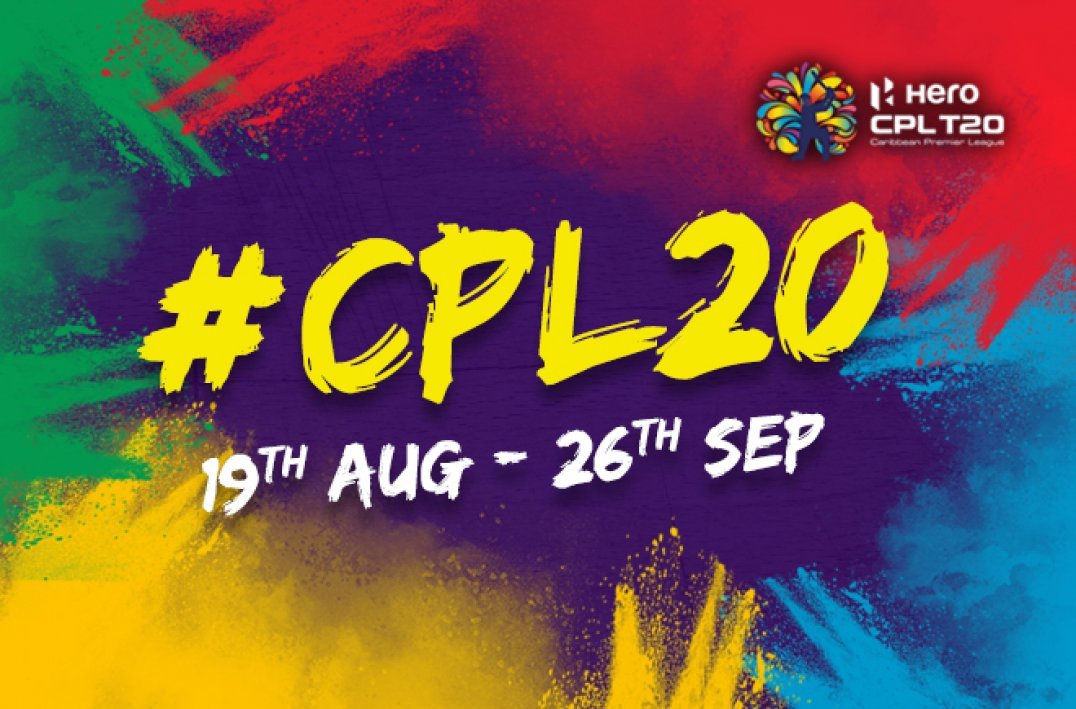 The Caribbean Premier League is all set to start its 2020 campaign from August 18 and the tournament will take place in Trinidad & Tobago. With that, CPL becomes the first-ever T20 tournament to start amid the coronavirus crisis and also marks the return of T20 cricket globally. 
The event was originally scheduled to start from August and Cricket West Indies (CWI) is going as per the scheduled fixtures of the tournament. The tournament will start from August 18 while the finals will be played on September 20. As a precautionary measure, teams won't be travelling to different venues as all the matches will be held in a single venue in Trinidad & Tobago. The CPL officials have also sought permission from the local authorities for conducting the event. 
"All teams and officials will be housed in one hotel and everyone will be subject to strict quarantine protocols for the first two weeks they are in the country. Everyone travelling from overseas will be tested for COVID-19, before departure and then again on arrival in Trinidad.
"Teams and officials will be put into "households" where social distancing will need to be in place. There will be smaller clusters within each household where these measures can be relaxed. However, if any member of this cluster display signs of COVID-19 at any time during the tournament all members of that cluster will be expected to self-isolate for a period of 14 days from the time that a member of that group first shows symptoms," as per the statement released by CPL. 
The organizers have also made sure that each player must go through the self-isolation procedure for 14 days if any player shows any kind of symptoms. The tournament will be played without any spectators i.e., behind closed doors to minimise the spread of the virus. 
The International players such as Rashid Khan, Chris Lynn, Pravin Tambe Marcus Stoinis, Ross Taylor etc. will also participate in the tournament after undergoing all the COVID-19 guidelines and protocols issues by the government.