Football is the most popular game in the world, but in our country, awareness and marketing are still needed. The relevant authority also has to develop a solid plan to promote this game effectively.
Here, in this piece, I'll go into more detail about the list of Indian football-themed documentaries you absolutely must watch in 2022:
1. Maitanam: If you love Indian football and also curious about the craze of this game in Kerala(Southern City of India) you must watch this documentary called "Maitanam" and the documentary received humongous praises is now streaming worldwide on the FIFA+.
A 40-minute documentary by RISE Worldwide that delves deeply into six stories from Kerala, where the love of football is more important than life, is presented.
In Malayalam, the word "maitanam" refers to a stadium's outfield. The documentary includes Thiruvananthapuram to Thrissur, where viewers can "meet priests who play barefoot, a women's team that has been making waves in overseas competitions, little girls training under nonagenarians, and a football commentator whose passion for the game is manifested in anecdotes."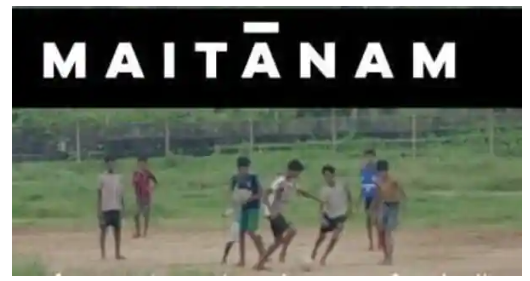 2. Captain Fantastic: On the FIFA+ platform, FIFA has made a documentary about the life of Indian Captain Sunil Chhetri, also known as Captain Fantastic.
It is actually a three-part series that is highly regarded by viewers and delves further into additional specifics; it tells the tale of a Delhi-born youngster who grew up to become one of the world's best football players.
In the documentary, members of his family—including Bhaichung Bhutia, Subhrata Bhatacharya, his father-in-law, Sukhwinder Singh, and Renedy Singh—give their opinions about the mythology. There are several childhood images and videos of his playing days added novel touch in the documentary. 
You know all about Ronaldo and Messi, now get the definitive story of the third highest scoring active men's international.

Sunil Chhetri | Captain Fantastic is available on FIFA+ now 🇮🇳

— FIFA World Cup (@FIFAWorldCup) September 27, 2022
3. Sleeping Giant: The third and last documentary on the list is Sleeping Giant, which came out in 2012. It tells the tale of two kids from Mumbai who travel to the UK in an effort to pursue their dream of becoming professional football players.
Amit Bhatia, Marc Bircham, and Steve Gallen are among the performers who appear in the Daniel Glynn-directed film.
Also Read: Sunil Chhetri – The Man, Myth and legacy he has created for Indian Football