Virat Kohli is not just a cricketer and legend of the game but he is certainly one of the biggest cricketing superstars in the entire world and his presence was very well sum up by  Aussie legend Shane Warne who said while interacting with one of the media outlets that we should thank Virat Kohli for his passion of playing Test cricket and if the superstar like Kohli advocates about the longest format of the game it will certainly dive the attention of cricket fans towards Test cricket.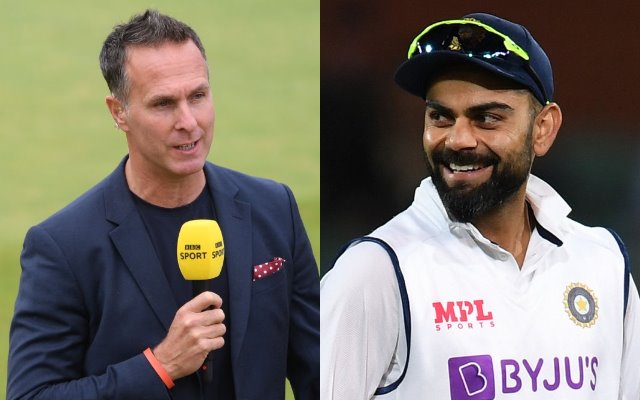 But Virat Kohli in his 13 years old International career has faced several backlashes from national and international media which happens when you play cricket for a long time even the likes of Tendulkar have been at receiving end in his 24 years of an international career.
But sometimes you wonder, International media are obsessed with Virat Kohli and targets him for no reason when it is not needed. Let's share some instances with you in detail.
When Kohli led the Indian side in 2018 who won the Border-Gavaskar trophy on Australian soil many media people in Australia stated that there was no Smith and Warner who faced a year ban after accepting they were involved in ball tempering so suddenly series India won was discarded by Australian media adding that we don't have our key players on that tour.
India again toured Australia in 2020 and won the match against Kangaroos in Brisbane where the mighty Aussies have not lost the match in 33 years but the depleted Indian side won that match and series in Australia twice to retain the Border-Gavaskar trophy again on Australian soil but that time the credit by Australian media was given to Rahane as he leads the side in absence of Kohli who was on paternity leave after the first test but they forget the fearless mindset that you witnessed in India was instilled by Kohli himself.
Kohli is the most successful Test captain in India's cricketing history as Men in Blue has won 38 matches under his leadership but unfortunately Western media will not highlight this for the reasons which we find difficult to understand.
The latest to join the bandwagon is the Western media who called Kohli's gesture classless which the former signaled to the English crowd in response to India's marching towards victory but the fact is that the passion and exuberance Kohli displays on the field is not a harmless gesture at all.