Indian sports stars are making all of us proud these days. From participating nationally to showcasing their talent at the international stage they have done it all. Here we are about to discuss one such superstar, Vinesh Phogat. Vinesh Phogat is the first Indian women wrestler who has won gold both in Asian Games and Commonwealth Games.
She is well known for her family background as she comes from a family of successful wrestlers which includes superstars like Babita Kumari and Geeta Phogat. They are both Indian and International wrestlers who have bagged medals in the Commonwealth Games. Vinesh Phogat has managed to become the first Athlete of India, who has managed to be nominated for the Laureus World Sports Awards which was held on 18TH OF February, 2019.
Vinesh Phogat Early Life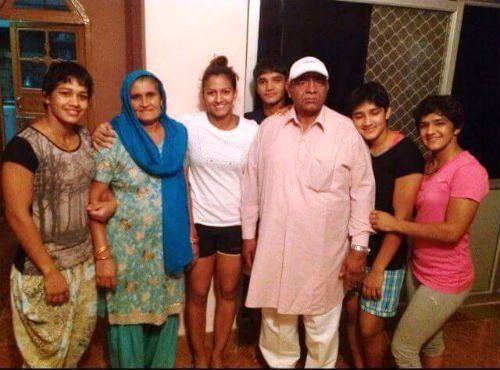 Vinesh Phogat – known to be in India's topmost female wrestlers who have been awarded several medals in several competitions making her country proud. She is from Haryana, where her family is amongst the best wrestling families. Mahavir Phogat, her uncle and & a former wrestler had introduced her to wrestling at quite an early age. However, the time period in wrestling, earlier – when they started training, wasn't as sleek and smooth of course.
The villagers' were not familiar with the concept of female wrestling and didn't support four girls (her cousins, too) who aspired to become wrestlers as they felt that it went against the values of their communal. Not paying them any heed, Mahavir motivated the girls to break all barriers of the society and establish themselves as successful wrestlers and this is something they all have successfully achieved in their lives. Their struggled paid off and they are now cheered by the same society who once bullied them.
Vinesh Phogat Personal Life
Vinesh Phogat is the daughter of Rajpal who is the younger brother of Mahavir and the cousin sister of Babita Kumari and Geeta Phogat who has both bagged gold in the Commonwealth Games in the 55kg category. She along with her uncle and father had to face a lot of difficulties in order to pursue their dreams. They were opposed, taunted and even bullied by the entire society but they kept strong and neglected all the negative comments in order to bring about the positive in them. They kept patience and Vinesh worked hard in order to reach the stage where she is at now. Apart from here wrestling life she also has a love life.
Vinesh Phogat was been in love with a fellow wrestler, Somvir Rathee whom she has been dating for a long time and knew him ever since 2011 when they both worked at the Indian railways where they also fell in love. They committed to an open relationship and tied the knot on 13th December 2018 culminating their dating stage to a full-fledged relationship. Her husband, however, is also a wrestler who has bagged gold in the national championships twice.
Vinesh Phogat Professional Life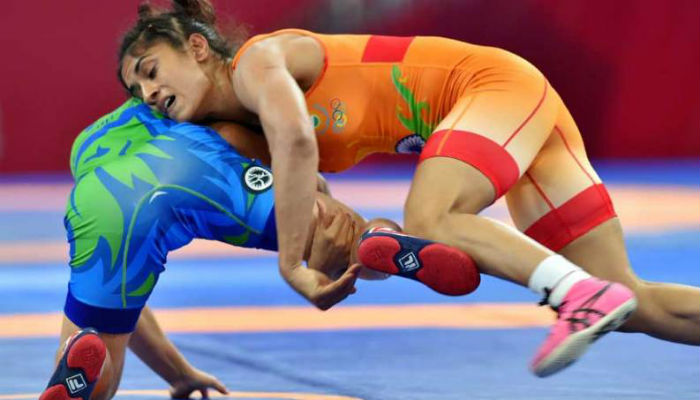 Vinesh Phogat marked her name in the history of wrestling at the very early stages of her life. She was only 19 when she claimed her first international bronze medal in the Asian National Championship which was held in New Delhi, 2013. She won this medal in the category of 51kg. This win boosted her confidence and she went one step higher and claimed silver again in 2013 in the Commonwealth wrestling championship which was held in South Africa.
She got even stronger by the next year and this also proved to be her turning point when she got down from the 51kg category and participated in the 48kg category finally claiming her first gold medal in the commonwealth games which was held in Glasgow. She defeated the crowd favorite Yana Rattigan who hailed from England and made the finals in her name. This win paved way for more medals and her first bronze medal arrived in 2014 when she was defeated by a Mongolian wrestler Narangerel Eredenesukh by a margin of 10-0. She had to settle for a bronze this time in the Asian Games of 2014. After these recognitions, Vinesh was all about representing India in various competitions and winning several prestigious medals for her country.
Honours
Vinesh Phogat was the winner of the Arjuna Award in the year 2016.

She was also nominated for Padma Shri by the Sports Authority of India in the year 2018.
Vinesh Phogat Achievements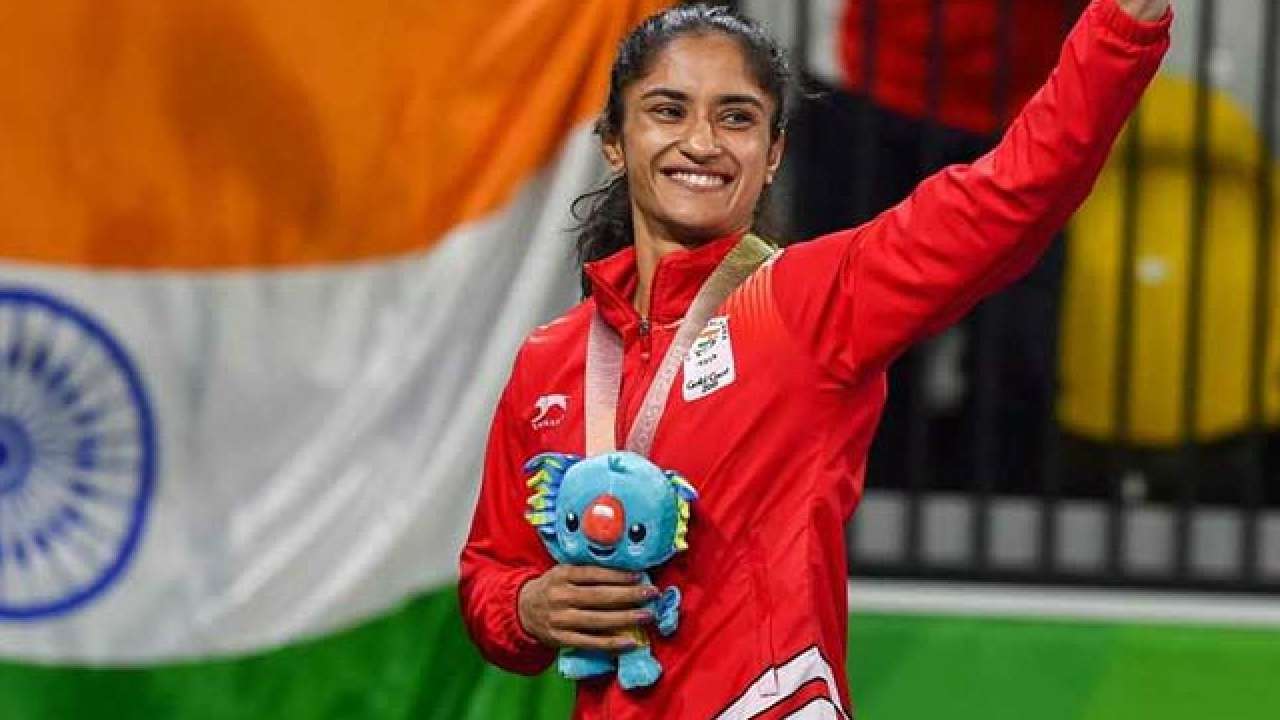 She won the bronze medal in the 52kg category of women's freestyle wrestling in the Asian Wrestling Championship which was held in New Delhi in the year 2013. She lost in the finals from a player of Kazakhstan Tatyana Amanzhoi.

In 2013 again she won silver in the 51kg category of women's freestyle wrestling in the prestigious event of Commonwealth Wrestling Championships which was held in Johannesburg, South Africa. She lost to the Nigerian Player Odunayo Adekuoroye.

In 2014 Vinesh won a gold medal in the Commonwealth Games which was held in Glasgow by representing India in the 48kg category of women's freestyle. This year also made her settle for a bronze in the Asian Games which was held in Incheon, South Korea in the same category.

In 2015 she won a silver medal in the Asian Championship which was held in Doha. While doing so she also claimed the spot in Olympics by defeating Iwona Matkowska who was a Polish Wrestler.

She bagged a gold medal in the 50kg category of women's freestyle wrestling in the Commonwealth Games in 2018 which was held in Gold Coast. In the same year, she also won a gold medal in the Asian Games which made her the first women wrestler in India to claim gold in the Asian Games.

2019 saw a coming of several medals which includes a bronze in the Asian Wrestling Championships, gold in the Yasar Dogu International and again gold in the Poland Open Wrestling tournament.
Physical Measurements
Height: 1.65M
Weight: 56KG
Eye Color: Black
Hair Color: Black
Vinesh Phogat Personal Information
Full Name: Vinesh Phogat
Age: 25 years
Date of Birth: 25, August 1994
Hometown: Balali, Haryana, India.
Zodiac Sign: Virgo
Religion: Hinduism
Educational Qualification
Highest Qualification: Graduate
School: KCM Senior Secondary School, Jhojnu Kalan, Haryana.
College/University: MDU Rothak.
Vinesh Phogat Favourite Celebs
Salman Khan, Priyanka Chopra.
Hobbies
Travelling and Shopping.
Favourite Food
Noodles and Burgers.
Vinesh Phogat Net Worth
Rs 25 Lakhs (as per 2018).
Vinesh Phogat Controversy
Vinesh Phogat also has her fair share of controversies. She has openly criticized the Haryana government for awarding money according to the highest value of medal earned in a year. She felt it is not fair and that the government should not have any share in the players' money as they earn it through sheer dedication and extremely hard work.
Social Media Profiles
Facebook: https://www.facebook.com/phogat.vinesh/
Instagram: https://www.instagram.com/vineshphogat/
Twitter: https://twitter.com/Phogat_Vinesh