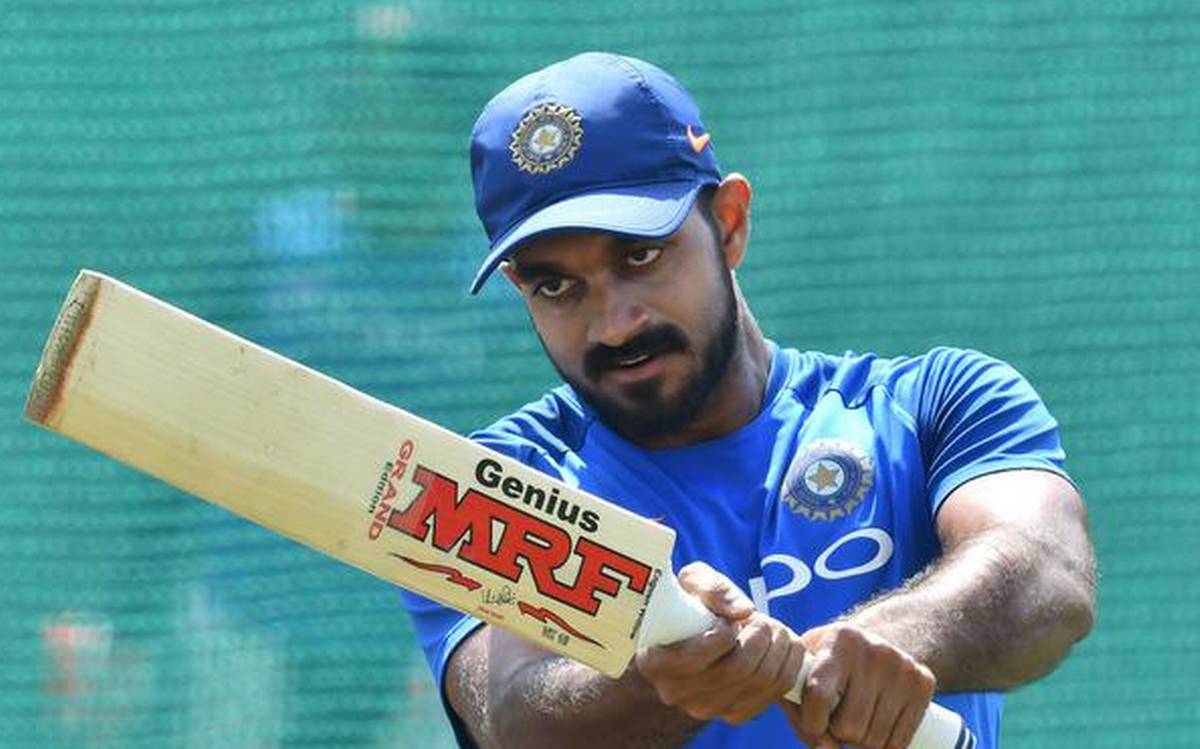 Vijay Shankar Biography:
Full Name: Vijay Shankar 
Father's name: H. Shankar
Mother's name: N/A
Age: 29
Height: 6'0''  
Weight: 75 kg
One-day Debut: 18th January 2019 against Australia
T-20 Debut: 6th March 2019 against Sri Lanka
Date of Birth: 26th January 1991
Birth Place: Tamil Nadu
College: Guru Nanak College, Chennai
Marital Status: Unmarried
Brother: Ajay Shankar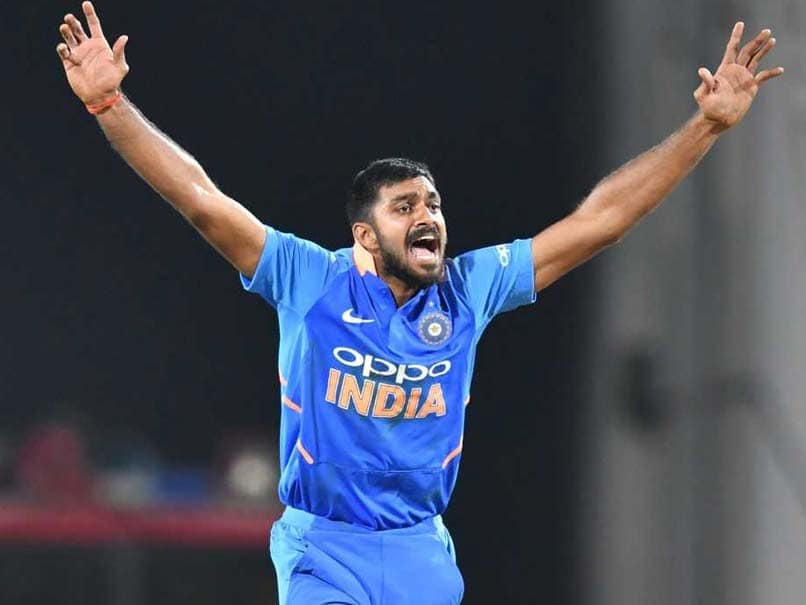 A man of a very calm demeanour, Vijay Shankar's lives his life with a simple mantra, i..e, " Do your things correctly and don't expect anything in return." Fondly known as a three-dimensional player, Vijay Shankar has represented India in one-day internationals and T20s. While many cricketers dream of playing for India, Shankar represented India in the Cricket's perennial tournament, 50-over world cup, just months after his ODI debut for India.
Temperament has been one of the biggest strengths of the Indian all-rounder since childhood. Playing for over a decade, the all-rounder seldom lost his cool and has been a go-to player for his state team in the most difficult periods in a game.
EARLY YEARS: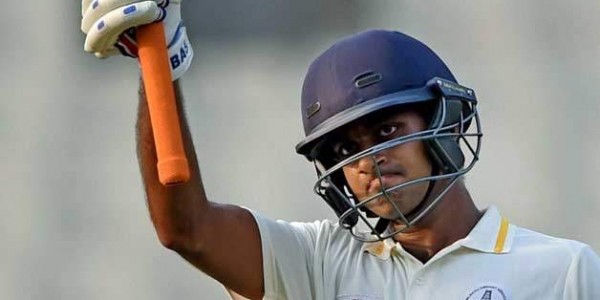 A guy who is very shy since childhood, Vijay Shankar has always been close to his parents and brother. Both his father and brother has been playing club cricket and have been avid cricket fans.
Shankar has been playing cricket since his early days of childhood but never thought of taking it professionally until one day his father asked him what he wants to do with his life. Shankar was 16 years old at that time and was going pretty well in his cricketing career and perhaps that's when he decided that he will become a cricketer.
VIJAY SHANKAR'S FATHER AND HIS DREAM: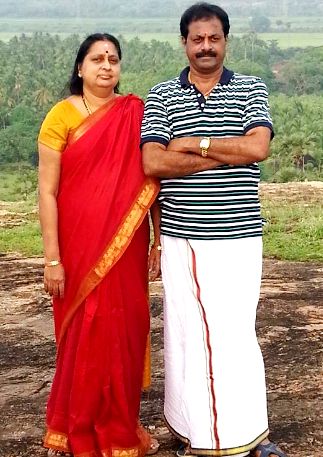 Vijay Shankar was born on 26th January 1991. His father, H Shankar, too was a club cricketer and wanted to become a cricketer. However, due to financial stress and inability to move to a different state to pursue the sport, he gave up on playing for India. And, like many such stories, Shankar's father wanted his son to pursue the sport and make a name for himself.  H Shankar did all that was in his capacity to make his son a professional cricket. A guiding light in Vijay's career, the father would still point all the things he would want to work upon to improve on his game.
Seeing the abundance of spinners in Tamil Nadu, Vijay made a transition from being a spin bowler to a medium-fast bowler. In a bid to further improve his game, Vijay's father constructed a terrace where he would build a net-practice facility in their two-storey house in Madipakkam, a Chennai Suburb.
VIJAY SHANKAR'S DOMESTIC CRICKET CAREER: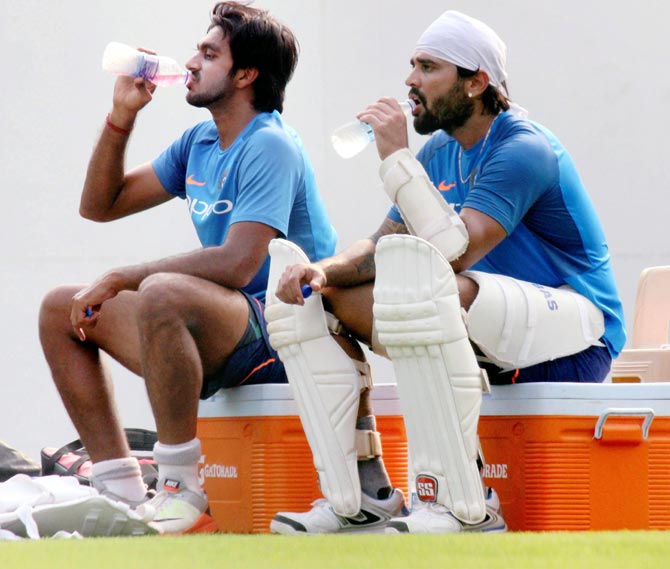 Vijay Shankar first rose to his prominence when he took Tamil Nadu in the final of 2014-15 Ranji Trophy, courtesy some stellar knocks in the knockout games.
Shankar made his first-class debut for Tamil Nadu in 2012 against Vidarbha. In his first Ranji game, Vijay Shankar played an unbeaten 63-run knock, besides picking two wickets with the ball. Vijay didn't look back after that and kept on piling runs.
THE TURNING POINT IN VIJAY SHANKAR'S CAREER: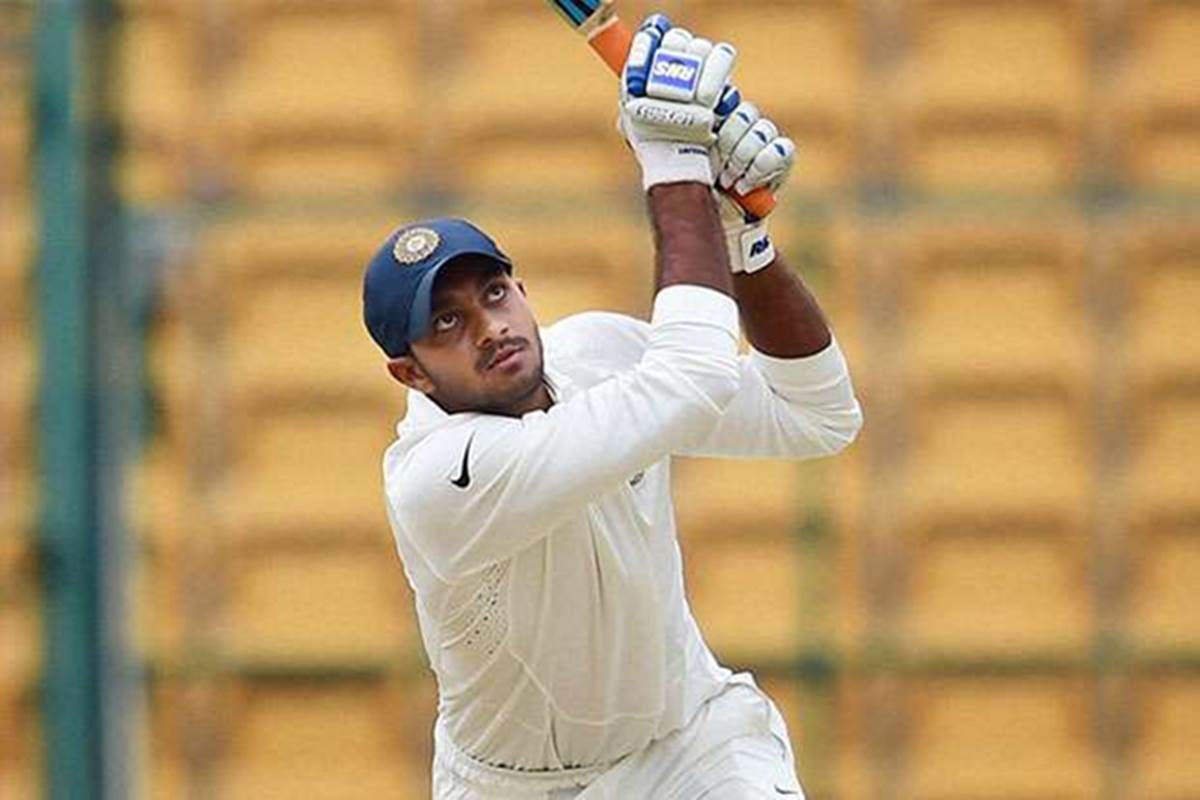 The 2014-15 Ranji-Trophy season was definitely the breakthrough year in Vijay Shankar's career. Vijay Shankar played a telling role in the knockout games for Tamil Nadu, powering them into the finals.
In the quarter-final game against Vidarbha, Tamil Nadu posted a daunting 403-run total in the first innings, courtesy a stellar 111-run knock by Vijay Shankar. He smacked 13 fours and six in that inning. Tamil Nadu won that game by first-innings lead.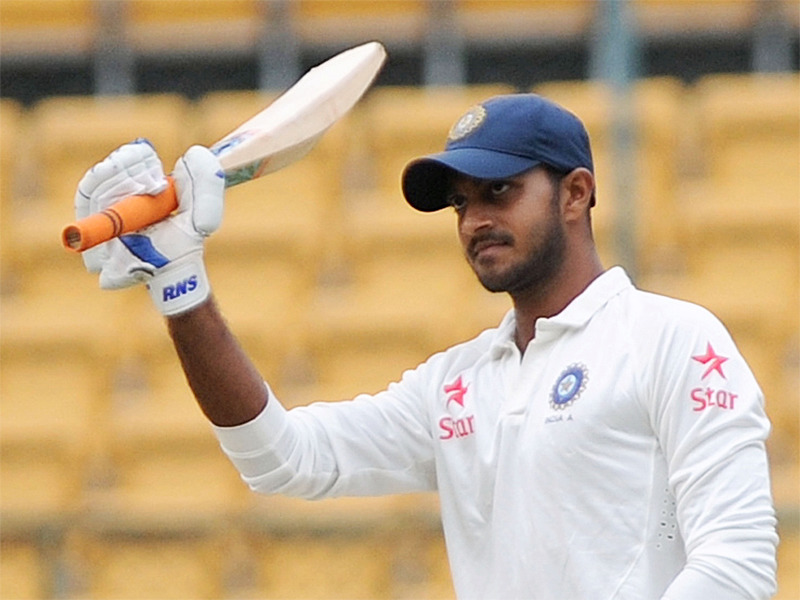 Come the semi-final and Shankar was once again exhibited his class, scoring 91 runs, while stitching 190-run partnership with Dinesh Karthik, and thereby taking the team's total to 549 in the first innings. Tamil Nadu once again won that game by first-innings lead and were through to the finals.
The vital knocks in the knockout games that season earn plaudits all around and resulted in getting selected for India's A tour of Australia. From there on, things weren't the same anymore.
Shankar kept on piling runs and picking wickets for Tamil Nadu team. Owing to his three-dimensional skills he was grabbing more eyeballs than most of his contemporaries.
VIJAY SHANKAR INTERNATIONAL CRICKET CAREER:
The Nidahas Trophy-2018
Vijay Shankar made his debut in T20 cricket in the Nidahas Trophy 2018. It's one series which the Indian all-rounder would always want to forget. India won the final of the series against Bangladesh but was severely criticized for playing four dots balls at a very important juncture of the game. Shankar was trolled heavily all over the internet. By his own admission, he could not even sleep properly for a few days.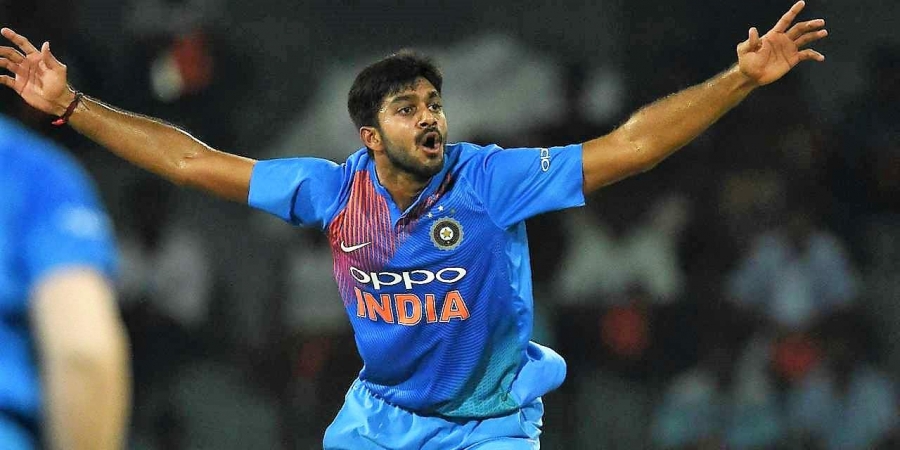 Things, however, got back to normal as he came back stronger and delivered excellent performances in the series which followed thereafter.
Vijay Shankar made his ODI debut in Australia series in January 2019. With the World Cup months away and Hardik Pandya injured, it was one of the best opportunities for Shankar to prove his mettle and make his case stronger for World Cup selection.  
SHANKAR'S BEST ODI PERFORMANCE?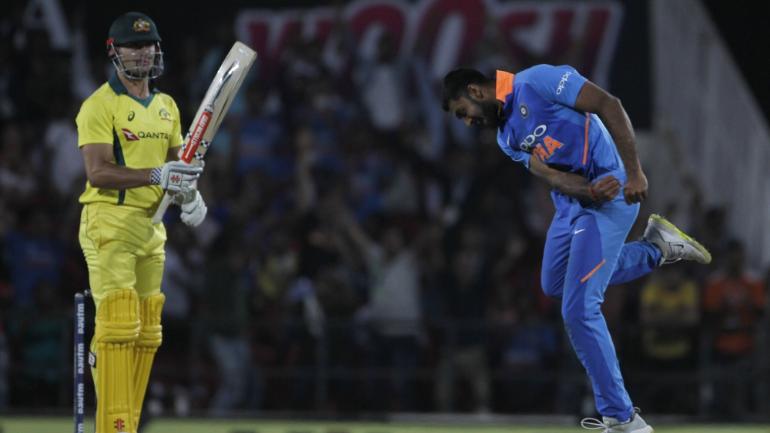 The Indian all-rounder gave a fantastic performance in the second ODI of the series. Batting at number five, Shankar made a fine 46 off 41 deliveries before getting run out off Zampa. The second ODI also saw Shankar's temperament when he was given the final over of the game.
11 runs were needed off the final over and Shankar, in his last over had conceded 13 runs. With a well set Stoinis at the crease, Australia were expected to pull it off. However, what followed were three superb deliveries and the match was over. Shankar picked Stoinis in the first ball followed by Zampa's wicket on the third deliveries, giving India an 8-run victory.
Till date, it was Vijay Shankar's, arguably, the best all-round ODI performance.
WORLD CUP 2019: A Dream Come True For Vijay Shankar
Owing to his three-dimensional skills and with India lacking all-rounders in the lineup, the Indian team management went with Vijay Shankar over Ambati Rayudu in the World Cup squad. It wasn't the most ideal decision, given the form Rayudu was in at that time; however, for Shankar, it was no less than a dream.
Till January, Vijay Shankar never thought if he would even make his debut for India but months later he was in world cup squad.
The happiness soon turned into an unfruitful campaign for the Indian player. Shankar couldn't do anything extraordinary for the team before getting ruled out of the tournament mid-way owing to an injury. After the World Cup, the Indian team management has overlooked him in every series which followed thereafter as the Indian all-rounder is trying to get his place back in the side.
INDIAN PREMIER LEAGUE:   
Having been snapped three times by Chennai Super Kings in 2013, 2014 and 2015 edition, Vijay Shankar could only play a single game for the franchise. 2017 edition saw him playing for Sunrisers Hyderabad, while the following year, Delhi Capitals bought him in the 2018 auctions. Shankar played 13 games for DC, managing 212 runs at an average of 53.00.
He was traded back to Sunrisers Hyderabad in 2019 IPL but couldn't prove to be much useful, having scored just 244 runs in 15 games at an average of 20.33.
In his IPL career, Shankar has managed to pick just two wickets, besides scoring 557 runs in 33 matches at an average of 30.94 and a strike rate of 133.89.
LESSER KNOWN FACTS ABOUT VIJAY SHANKAR: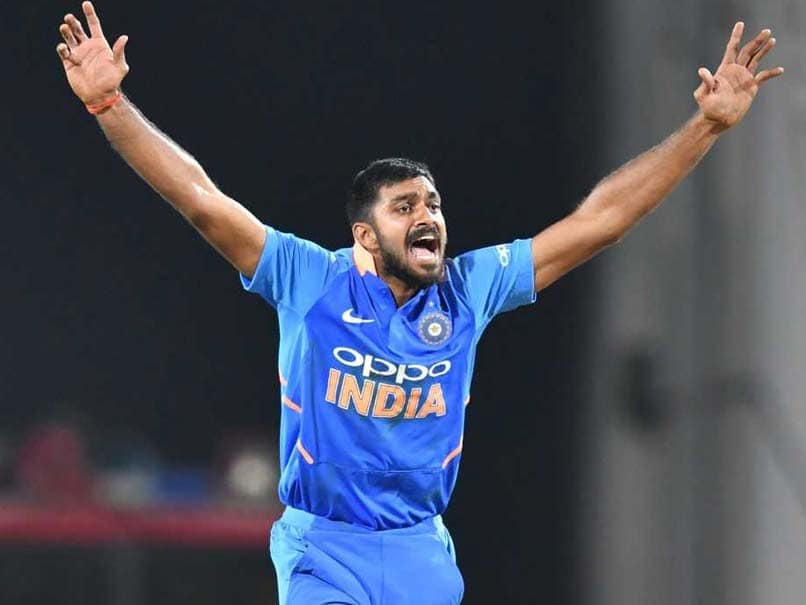 Vijay Shankar's father has constructed a net practice facility to fulfil Shankar's ambition of becoming an Indian star.

Shankar started as a spin bowler; however, with an abundance of spin bowler in the state, he turned into a seam bowler.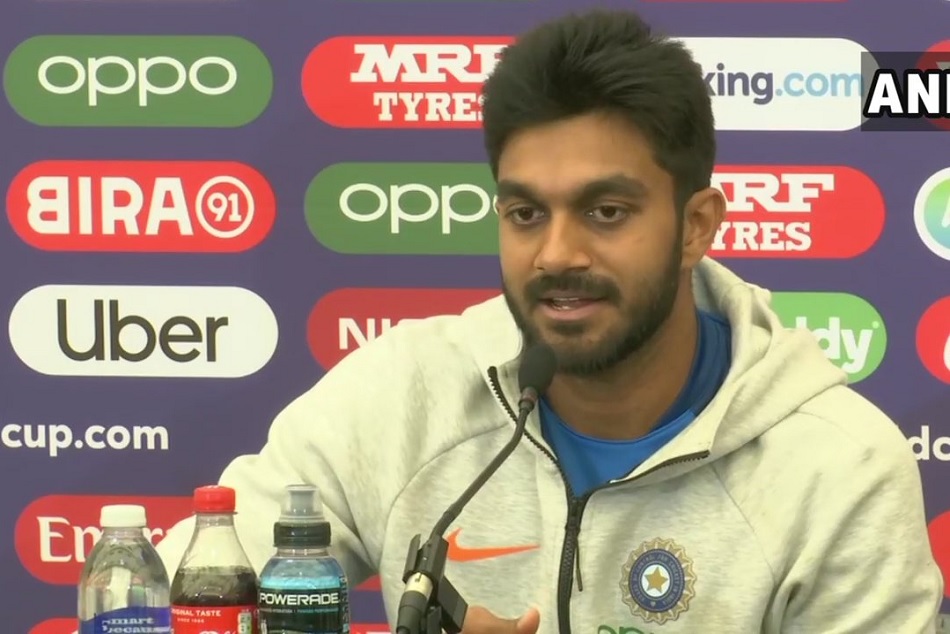 3. Shankar has been bought by CSK thrice in 2013, 2014 and 2015, but could only play just one game for the team.
4. Shankar's father himself was a club cricketer, however, owing to the financial stress, he could not move to another state and pursue his desire of becoming a cricketer.
5. Vijay Shankar's brother too was a cricketer but couldn't represent at the highest level.
VIJAY SHANKAR SOCIAL MEDIA ACTIVITIES: 
https://www.instagram.com/p/B9OrjPiDkjv/
https://www.instagram.com/p/B4e5Ey1DuTv/
https://www.instagram.com/p/B4HsVGLDP9n/
This was Vijay Shankar's biography. If you think anything was left to be told, please leave a comment in the comment section. We would be happy to add that.