Unlucky Cricketers: All the players who got on to the team are incredible in the amount of skill and talent that they demonstrate on the field. Before the men in blue were selected for the most critical time of their lives, they were amongst many other men who were also capable in their own way. They were all skillful and showed much potential, but due to a few unfortunate reasons or maybe just pure luck, a few of them who deserved to be on the team was not able to make it. Let us look at some of the very many players who did not make it to the team.
Here is a list of players who deserved to be on the Indian Cricket team, but did not make it due to unfortunate reasons
1. Rajinder Goel
Rajinder Goel is a brilliant player; he was very dedicated to his career and was known for his perseverance and dedication to the game.
It was unfortunate for Rajinder, who is a spinner because he did not make it to the team. He played with other outstanding players like with Erapalli Prasanna, Bhagwat Chandrasekhar and Bishen Singh Bedi. Sunil Gavaskar once called and termed him as the toughest bowler he has ever played against, saying he was much better than Bedi.
He was a part of a total of 27 seasons in the entirety of his career. He finished his career as the highest wicket-taker in Ranji history with a total of 637 wickets. He finished with 25 Ranji wickets in one season only for about 15 times but sadly never got to play for the Indian Cricket team.
He was the son of an assistant station master in the Indian Railways. Goel studied in the Vaish school and college in Rohtak. His first significant success took place in the North Zone schools in 1957 where he took a commendable four wickets against the West Zone in the final of the All-India school's tournament. Towards the end of the match, he has declared the best bowler of the competition. He also made his Ranji debut in the next season. Goel gives all due credit to his teacher and coach Kishan Dayal for his early success. He started his first-class career with Patiala, which then turned into the Southern Punjab team. He, later on, moved to the Capital-Delhi in 1963 and Haryana ten years later.
2. Amol Mazumdar
Everyone remembers the famous 661 run partnership that took place between Tendulkar and Kambli in the Harris Shield trophy. While this was happening, Amol waited on the sidelines. His entire career went about like this. He has a world record knock of a whopping 26o on his first-class debut, but he never got to play for the country even though he has a 21-year career. Tendulkar, Ganguly and Laxman were all selected for the team, but Mazumdar was unlucky.
He retired very recently from first-class cricket with 11,167 runs to his name from 171 matches, which were featured 30 centuries.
Anmol Muzumdar studied in the Sharadashram Vidyamandir School, where he was coincidently the schoolmate of cricketing star and legend Sachin Tendulkar. Like Tendulkar, he was also coached by Ramakant Achrekar. When Tendulkar and Vinod Kambli shared in an incredible series, the then-record unbroken 664-run partnership for their school in a match, he was also on the same team and was due to bat next.
In his first-class debut for Bombay, he scored a massive 260 against Haryana at Faridabad in one of the Ranji Trophy matches in the 1993–94 season. This was a record that was spoken about a lot and was a huge deal for any player on their very first match in first-class cricket. It was later broken by Ajay Rohera in December 2018.
Anmol Muzumdar was then named as the vice-captain of the Indian U-19 cricket team for their brilliant tour of England in the year 1994. He was considered as one of the country's best prospects and was labeled as the "new Tendulkar". He played for the Indian A side team in the 1994–95 season with the likes of Sourav Ganguly and Rahul Dravid.
But, despite a first-class career average of over 50, he slowly started to begin to disappear from the blueprints of the national team selectors, which was a deplorable move. While his other teammates Tendulkar, Ganguly and Dravid went on to have long and successful international careers, he was never even selected for the full India national cricket team in either the Tests or the One Day Internationals.
3. Padmakar Shivalkar
Padmakar Shivalkar's story is very similar to Goel's. He also missed out on the opportunity in the Indian team because his career coincided with the very talented Chandrashekar and the outstanding Bedi's. He had the statistics, and the scored to make it to the side, but for some reason never got to be in it.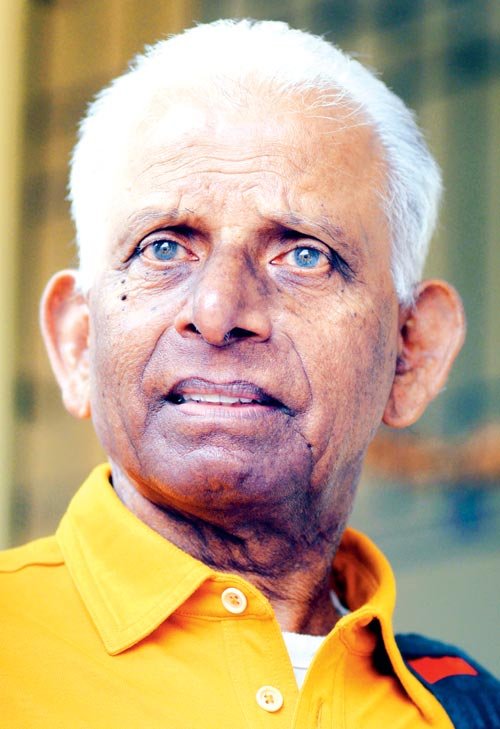 Padmakar Kashinath Shivalkar was born on 14th September 1940 and is a former Indian first-class cricketer. He is a slow left-arm orthodox bowler. This man spent around 20 years playing for the Bombay team and is the team's highest wicket-taker of all time. He was around the age of 50 when he retired.
He finished with around 589 wickets from about 124 matches at 19.89 a piece in a total of 27 seasons. A few months ago, the BCCI honored Shivalkar and Goel with the Col. C.K. Nayudu Lifetime Achievement Award.
4. Devendra Bundela
This incredibly talented player also could not make it on the team. He had 138 Ranji caps to his name, and he was outstanding on the field. Bundela holds the record for the highest number of appearances in the tournament.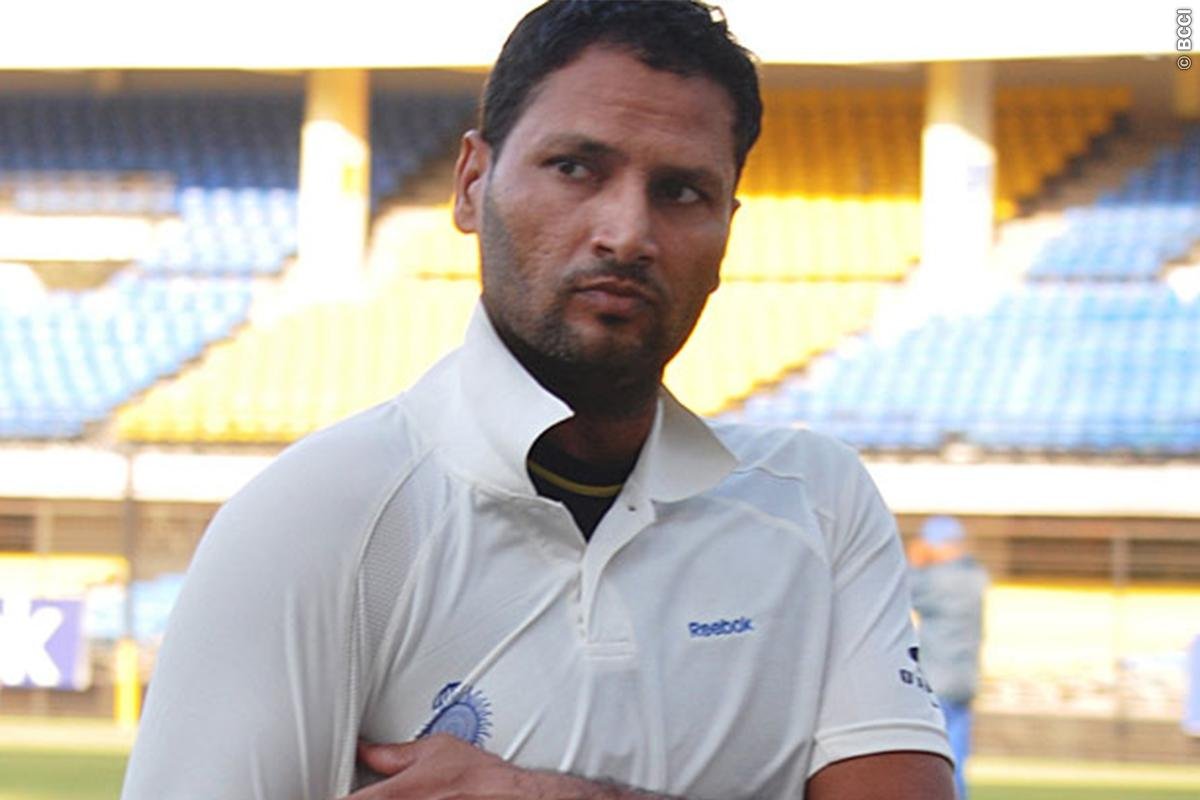 The tournament has an 83-year-old history! He has been continuously playing since the year 1995 to the year 1996 even though he turned 40. He did not let his age deter his passion. He has made 9654 first-class runs, and he could not help him break into the Indian team which was packed with only middle order batsmen in the late '90s
5. Mithun Manhas
He is another player who had bad luck and was a victim of bad timing. This all-rounder came into force towards the turn of the century. But because of the immense talent India catered to at that time, he never stood a chance, and hence never got into the team.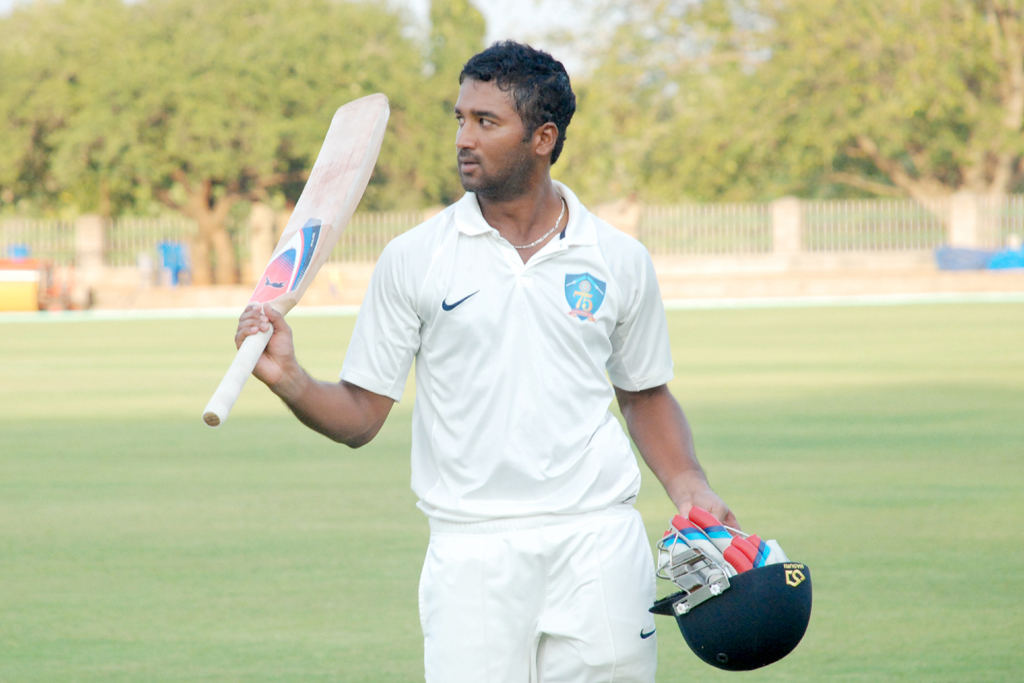 He played an important role and was a crucial player in Delhi's run to the Ranji title during the 2007-2008 season. In this season he scored a vast number of fields. He scored 598 runs! In the 157 first-class matches, Manhas has 9714 runs only.
He is an off-break bowler who also keeps wickets, Manhas has played for Chennai Superkings, Delhi Daredevils and the Pune Warriors in the Indian Premier League.
6. Rashmi Ranjan Parida
Rashmi Ranjan Parida also deserved a spot in the India Cricket team before he retired. He played around 139 first-class matches, scoring a massive amount of 8317 runs and even guided the Rajasthan team to their first Ranji title, scoring very vital runs that bolstered the team's victory, scores of 56 and 89 in the 2010 season final match.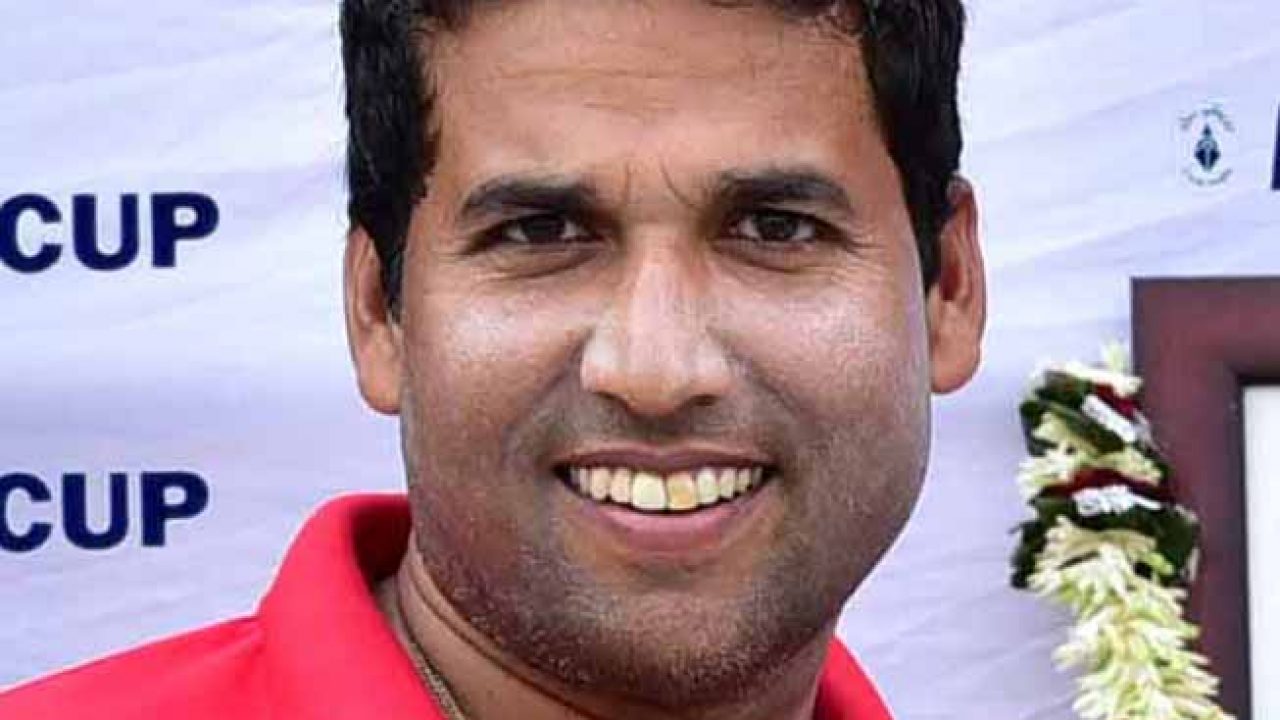 He once represented India A against the visiting England team in 2001, but that was unfortunately as far as he got with pursuing his dream of playing for the national team. It was, indeed, a miserable moment.
7. Yere Goud
He was called the Rahul Dravid of Indian Railways by the one and only, Javagal Srinath. This alone is a testament to the fact that he deserved to be a part of the Indian National Cricket team. He was a part of the Indian A side that played against the England Cricket team in the year 2001. This happened only after he became the highest run-getter in the year 2001-2002 in the Ranji season.
In the year 2012, he put an end to his 17-year old career with 7650 runs to his name at an average of about 45.53, which included a total of 15 bug centuries.
8. Sitansu Kotak
Sitanshu Kotak is a brilliant player who played in 130 first-class matches and scored roughly around 8061 runs. He was a regular player in the Saurashtra line-up in the 90s, but even though he maintained his consistent performance and got the team multiple victories, he sadly never got India to call up. He has now retired and is the coach Gujarat Lions in the Indian Premier League, along with Saurashtra.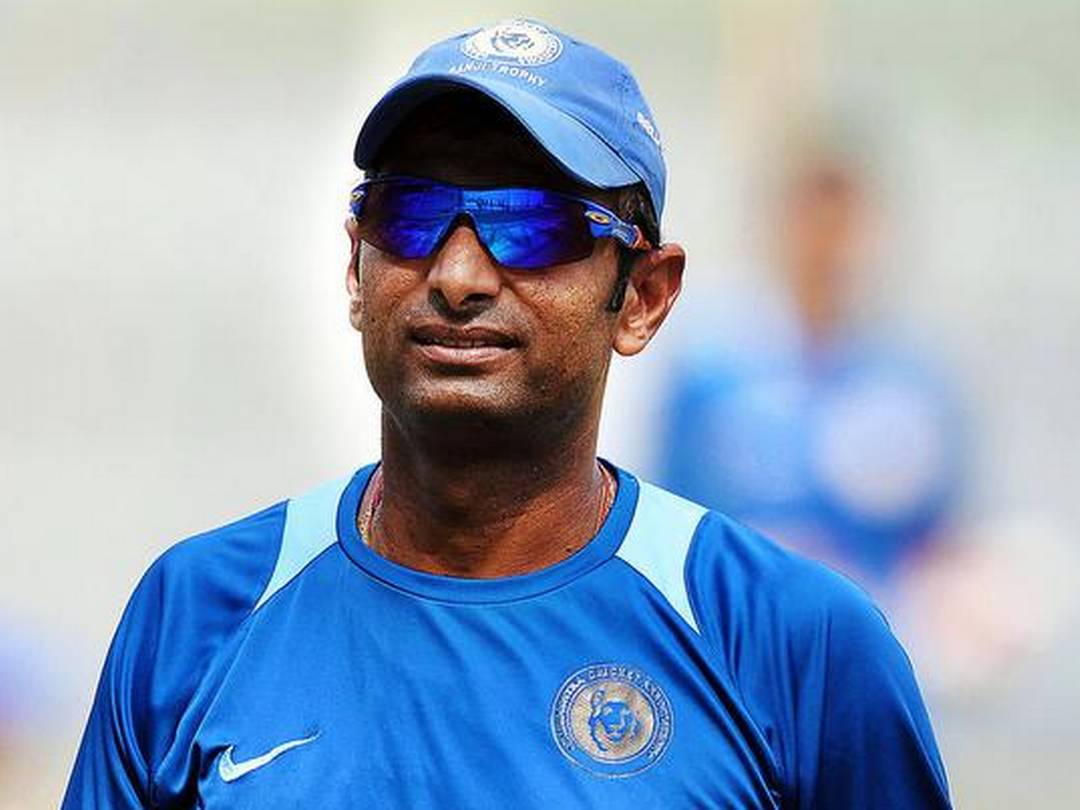 9. Amarjit Kaypee
Kaypee also went through a similar fate, he had been a consistent player all throughout his career, but unfortunately never made it to the Indian Cricket team. He retired in the year 2000, after playing 109 games in total. At that time, he had finished as the highest run-getter in the Ranji Trophy with 7623 runs at an average of about 54.06, which includes 27 centuries in total.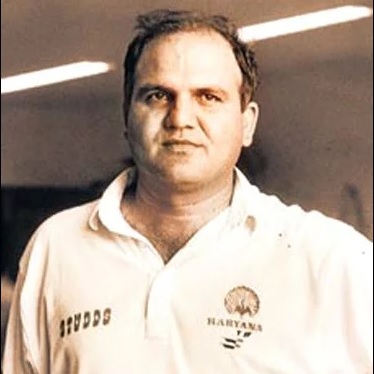 But nothing was enough to get him an India shirt. It went in vain!
10. Sridharan Sharath
Sridharan Sharath scored a massive 8,700 first-class runs for Tamil Nadu in the total of 139 games he has played at an average of 51.17.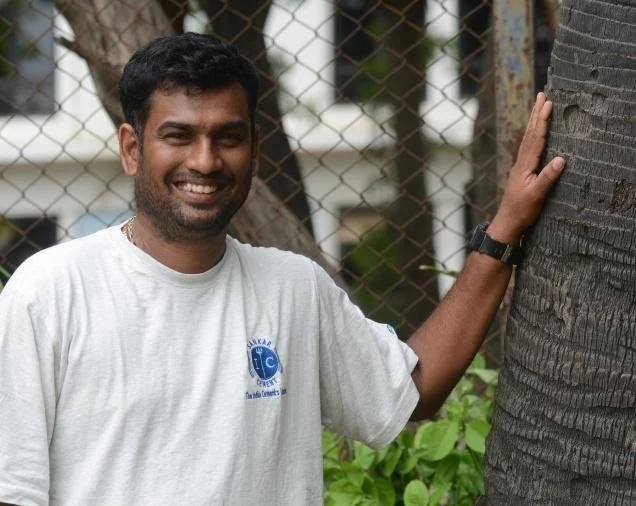 It is a noteworthy fact that he is the only Ranji player to have played 100 Ranji games and still complete with a 50 plus average! This is great! But his career took a turn, and that is when he lost the chance. This happened when he was included in an unfortunate motorcycle accident in December 1993. That was the end of his lifelong dream. Otherwise, he would have gone on to play for the Indian team.
11. Ranadeb Bose
Bose was a spectacular fast bowler who looked like he would break into the Indian team one day. In 2007, after a very notable Test win at the Trent Bridge, India played a match against the Sri Lankan A side team where Bose picked up five massive wickets, that was crucial to their victory. Sadly, Rahul Dravid chose the others and decided to continue with his winning combination, and he decided a certain S. Sreesanth over Ranadeep Bose, and that was as close as he would ever get. This was indeed very unfortunate.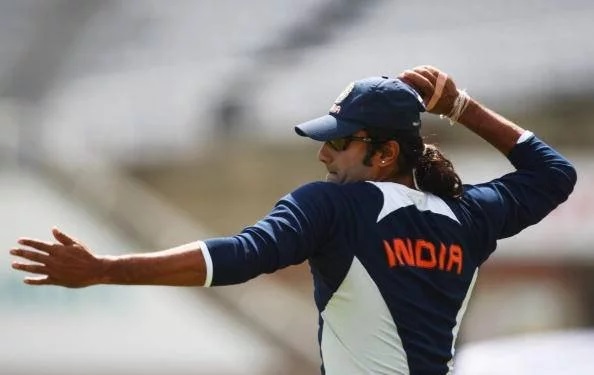 As the years went by, the fact that he bowled pace but not express whatever he saw others like VRV Singh and Munaf Patel was what picked ahead of him.
12. Conor Williams
Connor Williams was a great player and was an essential asset to his eyes. In the first innings knock of 143 followed by a total of 83 in the second innings in the famous 2001 Irani Trophy saw Williams win a place in the Test squad but only for the tour of South Africa. After that, he even went on to open in a Test match at the Centurion, but the Mike Denness controversy which sparked in the media had meant that the game was stripped of its official status.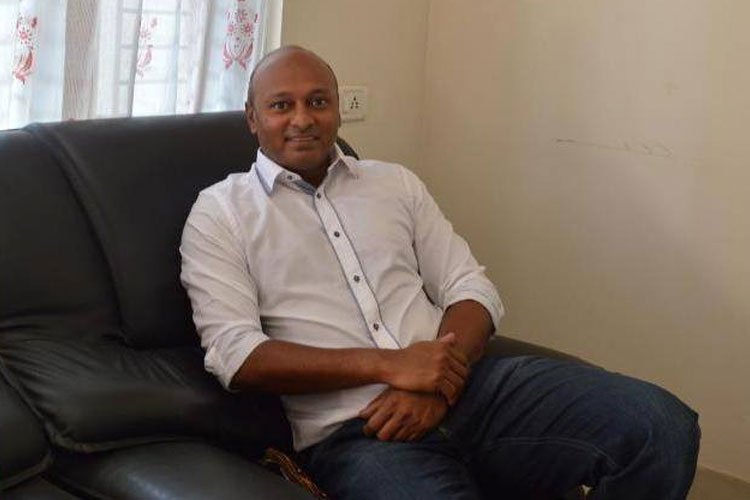 That was, misfortunately, the only match he ever played and sadly for him, it's not even in the official records. Connor Williams then retired and left the game.
13. Ashish Winston Zaidi
Ashish Winston Zaidi had an 18-year old beautiful career filled with a lot of success, but sadly he too did not get on to the Indian Cricket team. Ashish Winston Zaidi took a total of 378 wickets from the 110 first-class matches.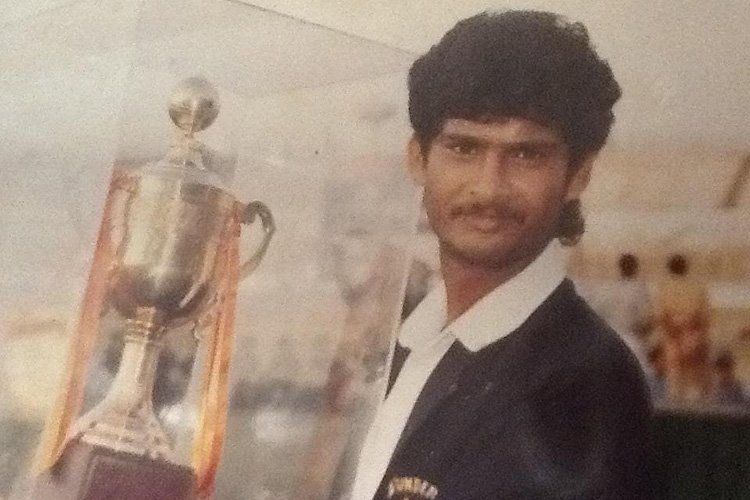 Eighteen seasons without injury for a pacer is commendable. But the presence of fast bowlers like Venkatesh Prasad and Javagal Srinath meant that Zaidi's Indian dream never really came true.
These players are the unsung heroes of the Cricket scenario. They all put in the same amount of sweat, blood and tears as those who got selected into the Indian Cricket team, but due to some misfortune or an unfortunate incident, their dreams never came true. However, they will always be respected for the time and the amount of skill they put into this game. Yes, they will not see as much limelight as the other players, but it does not make them any less respected. Hence, we must never forget them, and always remember their name when it comes to this fantastic game!
Also Check:-