#1. AB de Villiers
Apart from making tons of records with the bat, Mr. 360 cricketer also holds a unique record while standing behind the wicket. AB de Villiers has claimed the most number of dismissals in a single edition of the T20 World Cup.
Standing behind the wicket, AB De Villiers affected as many as 9 dismissals in 5 matches in the 2012 edition of the T20 World Cup.
Known for unconventional shots and aggressive style of play, AB de Villiers has been a huge ambassador of the game for over a decade. The South African cricketer has piled plethora of runs in International cricket.
He has represented South Africa in 228 ODIs, 114 tests and 78 T20s.
#2. Adam Gilchrist
Counted as one of the greatest wicket-keeper batsmen of all-time, Adam Gilchrist had a penchant for attacking the fast-bowlers with his stylish and aggressive style of play.
The Australian cricketer kept the wickets for Australia in 287 one-day internationals, 96 tests and 13 T20 internationals. A man who changed the definition of wicket-keeper batsmen in world cricket, Gilchrist was involved in three 50-over world cup titles for Australia.
With age not in his side, Gilchrist couldn't play as many T20 matches for the team as he would have liked. He sits second in the list most number of dismissals in the T20 world cup as he made dismissals 9 times behind the wicket in six matches he played in the 2007 edition of the T20 World Cup.
#3. Kamran Akmal
Coming into the team with a reputation of being an aggressive stroke maker, Kamran Akmal career skyrocketed in a couple of years.
The wicket-keeper batsman has enjoyed a great time in the initial few years of his career, however, a poor-run of form coupled with horrendous wicket-keeping led him to axe from the team. Akmal, however, has played pretty well in the recently organised Pakistan Super League and would be eying a comeback in the national side.
The Pakistan cricketer lies third in the list for the most number of dismissals as wicket-keeper in T20 World Cup across all editions.
In the 2010 edition, Akmal affected nine dismissals in six games which include six stumpings and three catches.
#4. Kumar Sangakkara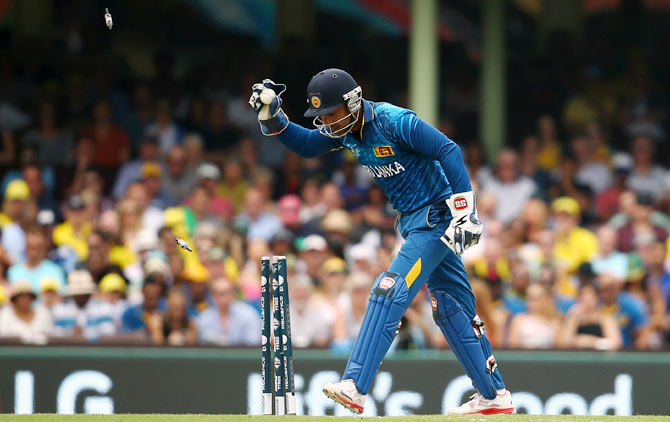 Arguably, Sri Lanka's best wicket-keeper batsman, Kumar Sangakkara lies at the fourth position in the list of top five wicket-keepers with the most number of dismissals in a single edition of T20 World Cup.
A cricketing legend, Sangakkara impressed with both his batting and wicket-keeping in equal measure. In his cricketing career, he has taken some excellent catches. A sucker of the big tournament, Sangakkara's performances with both batting and wicket-keeping get a notch higher in World Cups.
In the 2009 edition of the T20 World Cup, the Sri Lankan wicket-keeper claimed nine dismissals in 7 matches which include 5 catches and 4 stumpings.
#5. Quinton de Kock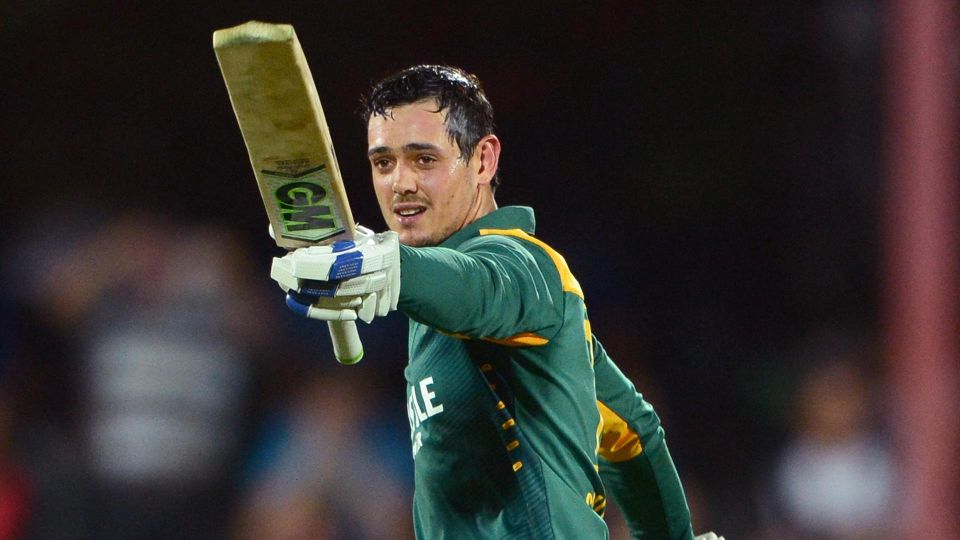 A stylish left-handed batsman, Quinton de Kock has been proved to be a huge asset for South Africa. The Southpaw has recently been the captain of the South African team as he would be eager to make a statement with his leadership skills.
Quinton de Kock was a part of South Africa's T20 side in the 2014 edition of the T20 World Cup. He affected eight dismissals in that tournament in just five games. He made six catches and two stumpings.