#1

Adam Gilchrist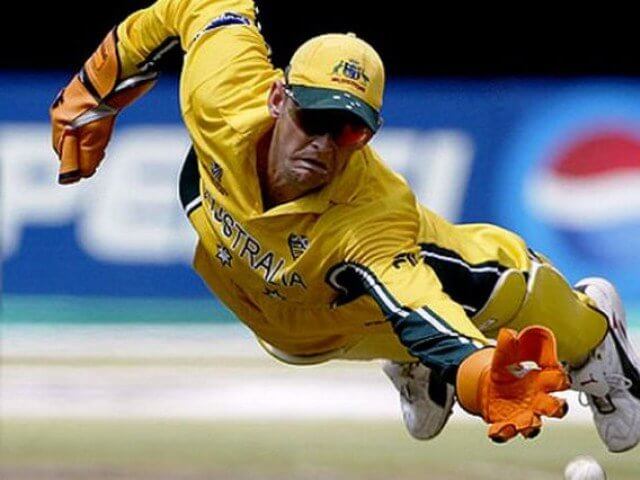 The Aussie Wicket keeper is considered to be the best WK in the world. He was added to the ICC hals of fame in 2013. He was one of the main members of the Golden team of Australia that on 3 consecutive World cups, 2 Champion Trophies and what not.
They literally ruled the world cricket for more than 15 years. Gilchrist played for Kings XI Punjab in IPL during 2013 season. He once bowled only one ball in competitive cricket and he took a wicket! In his international career he played 287 matches where he has a huge record of 55 stumping and 417 catches. Certainly he claims the first position in the tally.
#2

Mahendra Singh Dhoni
In 238 ODI matches, 79 stumping and 220 catches. Here we present you the most reliable and best wicket keeper batsman of international cricket MS Dhoni. This man improved himself with time. India always lacked a good keeper and MS is an answer to that.
The great finisher, a cool brained person and a well-built player whose helicopter shot earned him popularity among his fans across the world! The ex-captain of Indian cricket team helped India win two world cups, no 1 ranking in both Test cricket and ODIs. Truly he's the best keeper batsman of current international cricket fraternity.
#3

Kumar Sangakkara
The best wicket keeper produced by Sri Lanka ever. Fondly called Sanga by his fans, this man led Sri Lanka to the world cup final of 2011. He is a perfect keeper with wonderful skills and with time and patience he became one of the best keepers of present time as well.
In 357 ODIs, 355 catches and 87 stumping that makes him a dependable keeper for any captain. He is considered one of the best batsmen in the world with a current record of second highest run scorer in ODIs and sixth highest run scorer in Test cricket.
#4

Mark Boucher
The South African wicket keeper is certainly one of the best WKs in world cricket. In 1998 during his debut he successfully replaced Dave Richardson; the former keeper batsman of SA. He was an aggressive batsman in the shorter versions of international cricket as well.
He played international cricket for 14 years; 1998 to 2012 but during this phase he proved himself as the best keeper produced by South Africa ever. In 295 ODI matches he took 403 catches and 22 stumping and this makes him one of the best wicket keeper batsmen of all time! He holds the most dismissal record in world cricket that is 999 dismissals.
#5

Ian Healy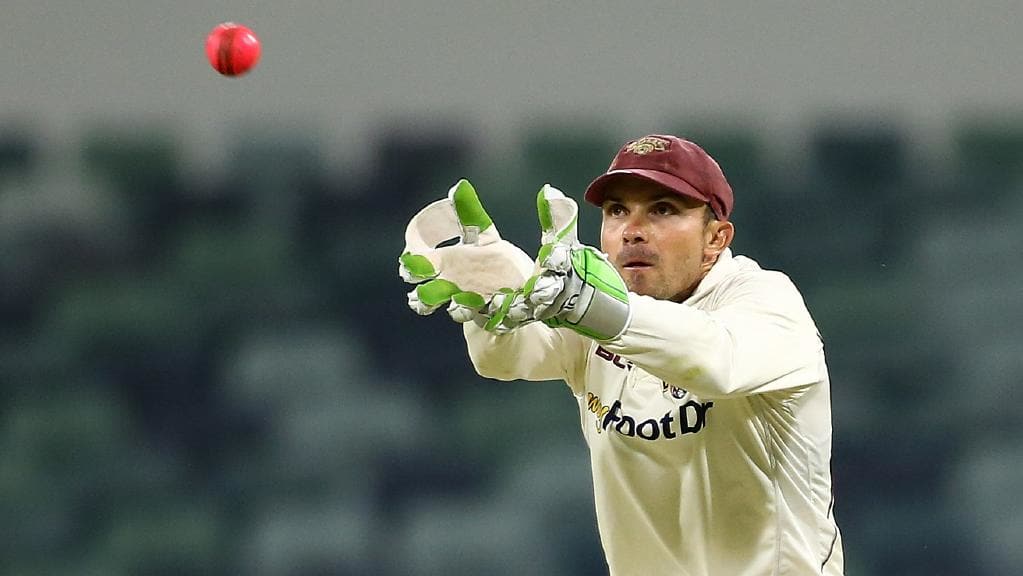 Another Australian keeper whose career span was even shorter with 11 years of international cricket and still he bagged a place on this list. He was one of those few batsmen who appeared at the end of the line and made a mark. This keeper had so many matches where he proved himself well and built a strong partnership with the tail end batsmen like Glen McGrath and Shane Warne.
In 168 ODI matches he took 194 catches and 39 stumping. During his retirement he held the record of highest dismissals in world cricket.
#6

Rodney Marsh
Another Australian with amazing records and wonderful skills! Australia is always a country that produces skillful cricketers and the country consecutively produces world class wicket keepers.
Dennis Lille and Rodney Marsh was a deadly combination back in 1970s. 'c Marsh b Lille' was a tag back then. The duo took 95 batsmen in 69 test matches. Before the era of Gilchrist and Dhoni and Sangakkara, he was a legend! In 96 test matches he holds a record of 343 catches and 12 stumping which was the proof of his pure talent.
#7

Jeff Dujon
A 10 year old cricket life with lots of stories and wonderful records; he is one of the best wicket keepers ever produced by West Indies. In 80s, the West Indies cricket team was filled with high end fast bowlers and Jeff was a standstill backup to these bowlers who could handle all those fast balls.
Jeffrey Dujon was also a very reliable batsman that appeared at the tail ends. In 169 ODI matches he took 183 catches and 21 stumping. He was a very skillful and talented keeper and hence successfully bags a position on this list.
#8

Alan Knott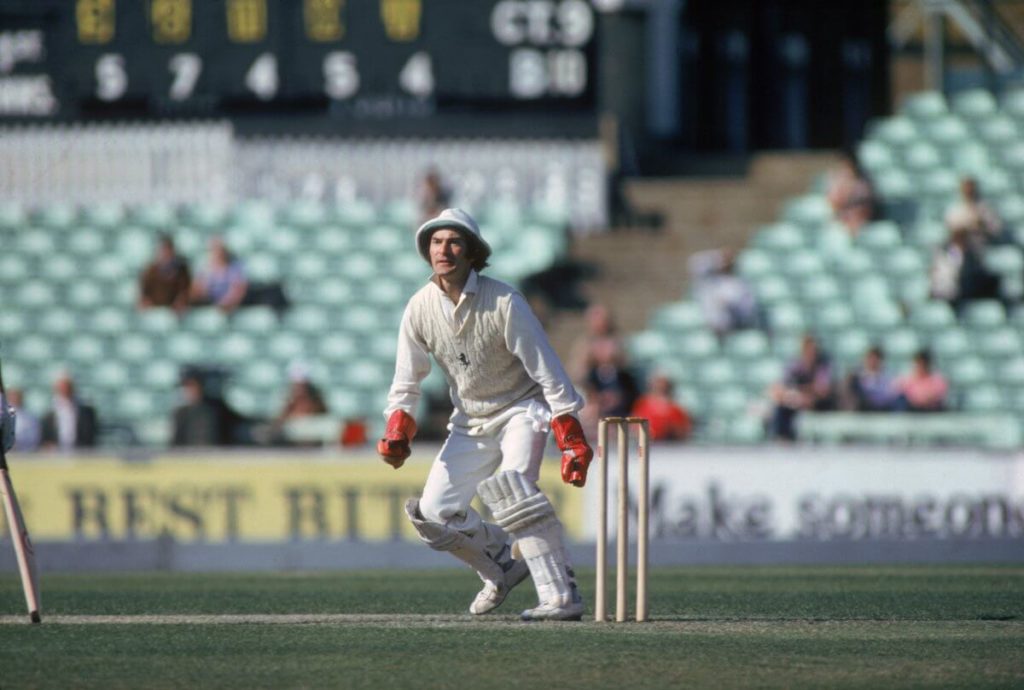 In the seventies he was a fearsome thing for many batsmen. Staying behind the stumps this man was probably the first ever keeper who produced the idea of disturbing a batsman so that he can't play his game!
The English Keeper was also the first ever keeper that took the bat seriously and started playing good cricket and still fans and aspiring wicket keepers term him as their source of inspiration! This man got a position in the ICC Hall of Fame in 2009 for his amazing and undying contribution to the world of cricket. In 511 first class tournaments he bagged a huge 1211 stumping and 133 catch records.
#9

Godfrey Evans
He handled stumps in the roughest times of cricket that is the sixties and hence is considered one of the main sources of inspiration of many.
He is one of the favorites of Mahendra Singh Dhoni as well! This man played cricket during 1946 to 1959 and handled a lot of rough cricketing skills of many! In 465 first class matches he bagged 816 catches and 250 stumping which is still a record to follow for many! This man was chosen as the Wisden cricketer of the year in 1951.
#10

Moin Khan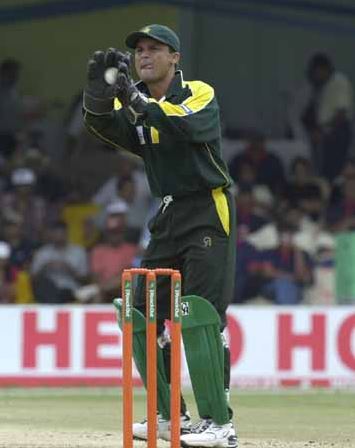 He was the keeper in the year when Pakistan won its only ICC world cup; 1992. This man handled the fast bowling of Wasim Akhtar and after that Shoaib Akhtar.
Moin was a support to the bowler with his small inspiring words from the back of the stump. In 219 ODI matches he took 214 catches and 73 stumping. He is certainly one of the best wicket keepers along with a great batsman of that time. This man was like a bolt between the wickets and rightfully he bags a position on this list.
Also Check
Please follow and like us: