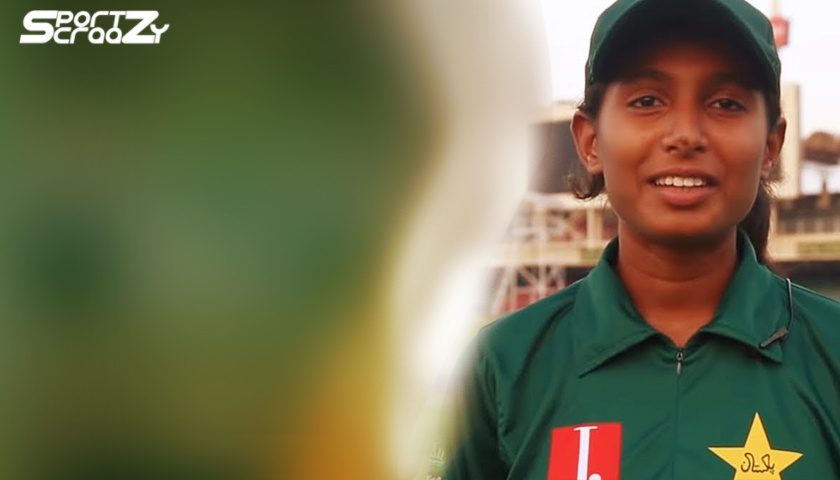 Syeda Aroob Shah Biography : Around a year or so, an incident happened which changed quite a lot of things in Pakistan's women's cricket team. The-then skipper of Pakistan, Javeria Khan was playing in a domestic tournament. She was in a great run of form. She was the top scorer for the girls in green in the last edition of the ICC Women's World T20.
In that tournament, Khan scored 136 runs in 4 games. She maintained a brilliant average of over 45. Hence, all eyes were on Pakistan's worthy skipper when she came out to bat. Fans were eager to see a special knock from her bat. But lo! She was clean bowled. That is a story in itself, given the form Khan was in, but there was something more interesting.
She was clean bowled by someone who is not even an adult. Let alone being 18, her hunter was a student of the 10th class. Out of nowhere, a certain 15-year-old leg-spinner found herself in the limelight. That spinner, Syeda Aroob Shah, is an important member of the Pakistani team that will compete in ICC Women's World T20.
Early Life & Major Teams
Shah was born on 31 December, 2003 at Karachi. She has always been a massive fan of the game, and decided to be a cricketer at a very young age. She is a massive admirer of Abdul Qadir and Shane Warne. Shah taught herself different skills and techniques by carefully scrutinizing their videos. Shah dreams of meeting either of the two, and getting some important tips. Besides the Pakistani national side, she has also represented Pakistan Women Emerging Players, PCB Blasters, PCB Women XI, PCB Challengers and Karachi Women.
Domestic Career
PCB's website shows that Shah got her domestic T20 debut at the Departmental T20 Women's Cricket Championship 2018/19. In that tournament, Shah was a part of the PCB women XI. In the first match against State Bank of Pakistan XI, she bowled 4 overs and conceded just 18 runs. However, this time she couldn't get any wicket.
International Career
Shah got her first shot at international cricket against Bangladesh women at Lahore in an ODI. She bowled the full quota of 10 overs and conceded only 37 runs. She also took the wickets of Fargana Hoque and Sanjida Islam. In her T20I debut which came a month and a half later against England at Kuala Lampur, Shah conceded just 21 runs in 4 overs. This time, she took the wicket of English wicket-keeper Amy Jones. In her second T20I, she took the wicket of renowned English batsman Natalie Sciver.
Stats & Quotes
In her short, little cricket career thus far, Shah has represented her country 5 times. 3 of those are T20Is, while she has played a couple of ODIs. In T20Is, she has taken 2 wickets and has maintained a decent economy rate of under 8 runs per over. In the two ODIs, she has picked up a couple of wickets and has conceded runs at a brilliant economy rate of under 4 runs per over.
Speaking about her to ICC, Pakistani skipper Bismah Maroof said "Syeda Aroob Shah is only 16 but has already played for us in both ODI and T20I matches. We have already seen her leg-break and googly bowling challenge some of the best batters in the world and we're looking forward to seeing what she can do in Australia."
Shah is also a great admirer of her skipper. "We have a great captain in Bismah Maroof, who treats all juniors with respect like she treats her senior players. Actually, all the senior players are always available to us for any kind of tip or advice. We also gain inspiration from them," she said in an interview to Dawn.