Masabata Klaas Biography:
Mother of a six-year-old girl, Masabata Klaas is an inspiration to all women around the world. International cricket is a tough task as you have to play in different parts of the world having more or less different conditions to play cricket. It becomes more difficult when you are a mother. But Klaas has had different plans.
She has balanced both cricket and motherhood perfectly. She is selected in the South Africa Women's team for the T20 World Cup in Australia this year. She will further strengthen a powerful bowling group of South Africa Women comprising Marizanne Kapp, A Khaka, Dane Van Niekerk and S Ismail.
Early Life
She was born on 3 February 1991 in Botshabelo, Transvaal, South Africa. Following some good outings for North West Women in Provincial League, she was selected to play against Sri Lanka in an ODI bilateral series. She made her international debut in 2010 against Sri Lanka. She made her T20I debut against Netherlands in the same year. She will add more variety in bowling for South Africa.
Debut
ODIs- 2010 vs Sri Lanka
T20s- 2010 vs Netherlands
Career stats
Batting
ODIs- 47 M/ 89 runs/ avg 5.5/ SR 45.6
T20s- 37 M/ 26 runs/ avg 3.2/ SR 92.3
Bowling
ODIs- 47 M/ 38 wickets/ avg 34.05/ Eco. 4.8
T20s- 37 M/ 18 wickets/ avg 41.30/ Eco. 7.7
Professional Career
She has played more than 80 matches throughout her career. She has been playing for South Africa for ten years but she hasn't been able to cement a place in the team. In 2013, she took a year break to look after her new-born daughter. For two years,she played provincial cricket before forcing her way back in the national team in 2015.
Wickets-wise, she has average numbers though she has had good economy rate over the years. An economy of 4.8 is considered good in ODIs but  what separates her from others is her ability to bowl in death overs. She has toe-crushing Yorkers and Swing in her armoury.
She has also played 2016 Women's World T20 Cup in India. Klaas played only a single match against New Zealand where she took one wicket by giving away 11 runs in one over. Both Klaas and South Africa had a horrible campaign.
In a memorable 2017 World Cup for South Africa where they reached the semifinals. Klaas played two matches in the tournament, picking up a solitary wicket but with an impressive economy rate of 4.55.
She was also awarded a National Contract in 2018 by CSA for her consistent contributions to the team. In the same year, she played in the 2018 ICC T20 Women's World Cup in West Indies. She got two scalps in four matches.
2019 was a highlight year for her career when she became only the tenth woman to take an ODI hat-trick against Pakistan.
She was also named in Terblanche XI for the inaugural Women's T20 Super League in South Africa.
She will hope T20 World Cup this year would be a great one for her.
Playing role-  Medium pace bowler
Batting style- Right handed
Bowling- Right arm Medium fast
Team's played for- South Africa Women, North West Women, Central Women's team.
Formats played- T20s and ODIs
Public Life
She has a tertiary qualification in Project Management from the Potchefstroom Business School. When someone asked how hard it is to be a mother, she replied " Having a daughter motivates me to play well. When I am on the field I think of her and I do it for her". She is also happy to see Women's Cricket grow.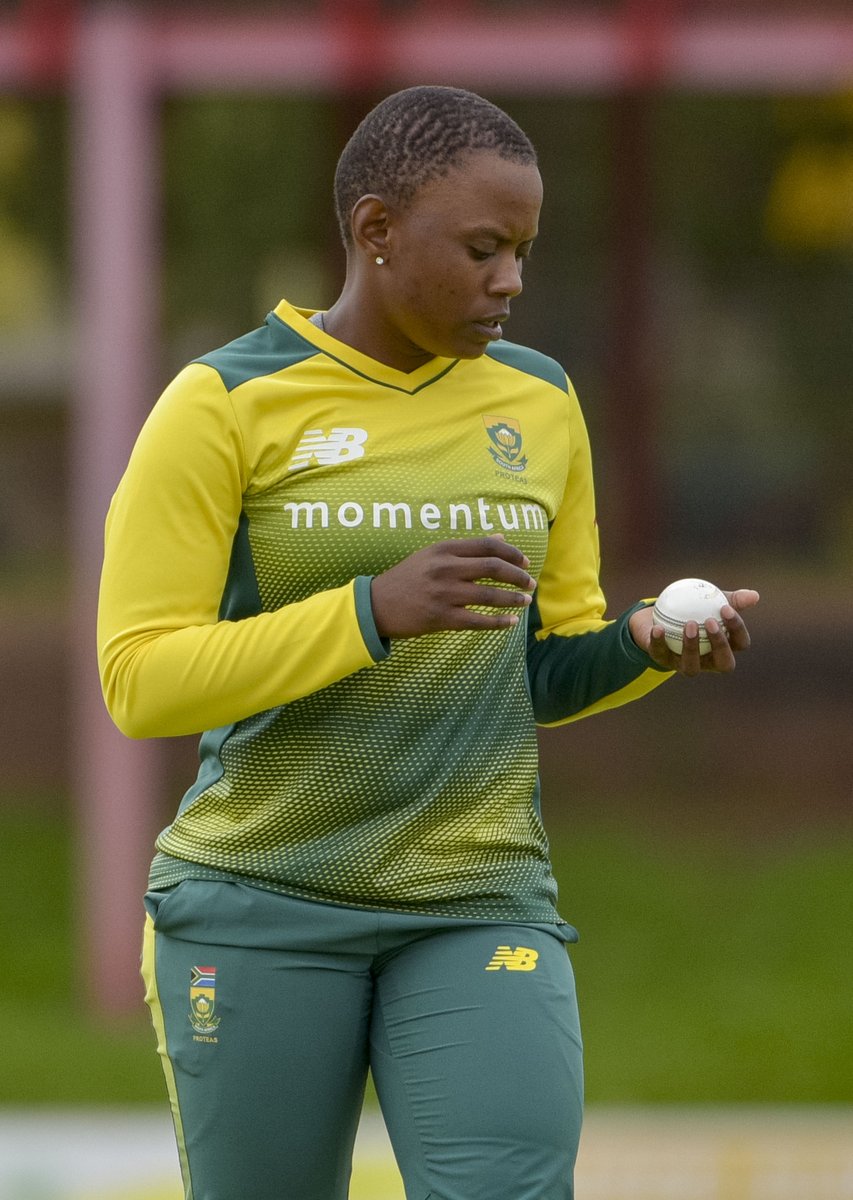 Personal Details
Full Name- Masabata Klaas
Nickname- NA
Age- 29 years old
Hometown-  Transvaal,South Africa
Zodiac sign-  NA
Nationality- South Africa
Date of birth-  3 February, 1991
School-  Potchefstroom Business School
Estimated Net worth- Not Known