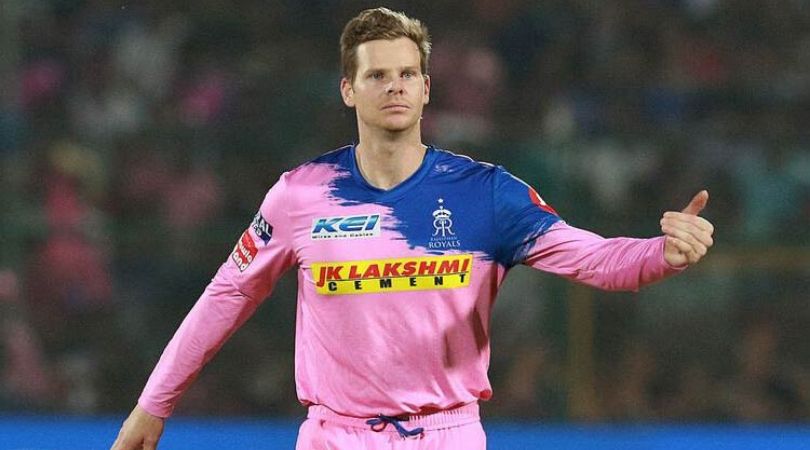 The future of the ICC T20 World Cup will be decided after 10th June as ICC has ordered all the full members to keep track of COVID 19 cases in their own country and based on the observation till June 10th they will make the call about ICC T20 World Cup 2020 which is supposed to start in October that whether T20 World Cup will take place this year or not.
Star Batsman Steve Smith who is been named as the captain of Rajasthan Royals is willing to participate in the 13th edition of IPL 2020 provided he gets the clearance from the Australian government as well from CA (Cricket Australia) board who handles all the cricket operations in Australia.
However, if reports are to be believed BCCI is hoping to conduct IPL in the month of September-October window but the biggest problem that BCCI will face to get the clearance from the Indian government that whether they will lift the travel restrictions in October so that foreign players can visit India to play an IPL match.
However, Smith expressed his opinion about all aspects in detail where he said "I think when you're playing for your country at a World Cup, that's the pinnacle for one-day or T20 cricket, so of course, I'd prefer to play in that," Smith said after returning to training with the New South Wales squad on Monday".
He further added that "But if that doesn't happen and the IPL's there, and they postpone it, then so be it. IPL's also a terrific tournament as a domestic tournament".
"So that's out of everyone's control at the moment, players are just doing what we're told and going where we need to go and playing whatever's on at that stage."
Also, last week before the ICC meeting happened CA wrote a letter to ICC requesting them to reschedule the T20 World Cup to 2021.
Smith talked about that Cricket is important but life is more important we will stick with what government says and playing cricket or giving priority to cricket at this time seems a bit irrelevant where he put across his points by stating "I personally haven't really thought about it, I think it'd just be going off the advice of the professionals and the governments and essentially doing what we're told.
"If that happens then great, if not then there's just so much going on in the world right now that cricket kind of seems a little bit irrelevant. So we'll get back when we're told to and until then it is sitting tight, get fit and strong and freshen up mentally," Smith further added.
He also concluded by taking on the latest saliva ban rules that ICC will implement once the cricket resume where he said I normally spit on my hands to get the proper grip on the ball. It will certainly take time for me to adjust and it will be difficult for bowlers too but with times bowlers will get used to it.
As Smith is the most important member of Rajasthan Royals not as a skipper but as a batsman too and if IPL 2020 resume he will be the key player for Rajasthan so if he doesn't come to India due to travel restrictions it will be extremely difficult for Rajasthan to put a good fight as he is class player.
No matter how good your team is you need match winners to stand up for your team in a difficult situation and he is one such player.