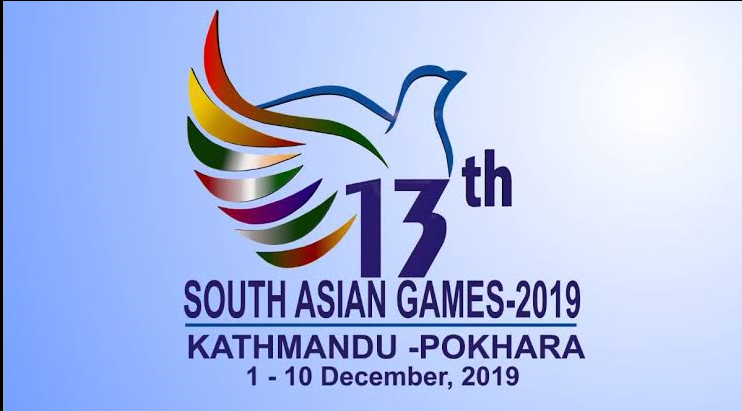 India took its medal tally to 44 medals in the ongoing South Asian Games that are being held in Nepal. After winning a mammoth 27 medals on Tuesday, the Indian contingent added another medal in their kitty when they won silver in the Wushu Men's Taolu Taiji Jian. The last four medals were a gold each in the men's and women's team table tennis event, a gold in the 10000 meters track and field event and another silver in Wushu.
Suresh Kumar was the gold medalist in the men's 10000 meters while Gyandash Singh won silver in Wushu.
A day earlier, the Indians dominated the track and field and shooting events, as they returned with 11 gold medals to remain in the second spot in the points table. They clinched four gold in athletics alone and got another four from shooting. The men's and the women's volleyball teams also got a gold each, while taekwondo too fetched India one gold.
While the men's volleyball team defeated Pakistan 20-25, 25-15, 25-17 and 29-27 in the finals to win the second successive gold, the women's side beat hosts Nepal in a five-set game, winning 25-17, 23-25, 21-25, 25-20 and 15-6.
On Day One of the competition, it was the athletes who did India proud as Archana Suseendran (women's 100m), M. Jashna (women's high jump), Sarvesh Anil Kushare (men's high jump) and Ajay Kumar Saroj (men's 1500m) all got a gold to begin the campaign on a bright note.
The shooters too rose up and impressed with Mehuli Ghosh bagging the yellow metal with a score better than the world record. The 19 year old clinched the top spot with a score of 253.3 points in the final, which is 0.4 points better than the current world record of 252.9, which is owned by Indian Apurvi Chandela. However, her efforts will not be recognized as the South Asian Games is not recognized by the international body.