| | | |
| --- | --- | --- |
| | Full Name: | Shafali Verma |
| | Nicknames: | Shafali |
| | Profession: | Cricketer (Batsman) |
| | Date of Birth: | January 28, 2004 |
| | Age: | 16 Years |
| | Birthplace: | Rohtak, Haryana, India |
| | Nationality: | Indian |
| | Jersey No.: | ODI: #17 , T20I: #17 |
| | Hobbies: | Driving & Music |
| | Zodiac Sign: | Aquarius |
| | Height: | 162 cm, 5'4" |
| | Weight in KG: | 54 kg |
| | Eye Color: | Black |
| | Mother: | Praveen Bala |
| | Father: | Sanjeev Verma |
| | Siblings: | 1 Brother |
| | Batting Style: | Right Handed Bat |
| | Bowling style: | Right-arm offbreak |
Shafali Verma's Cricket Stats
Biggest Sixes By Shafali Verma's In T20
Shafali Verma's Biography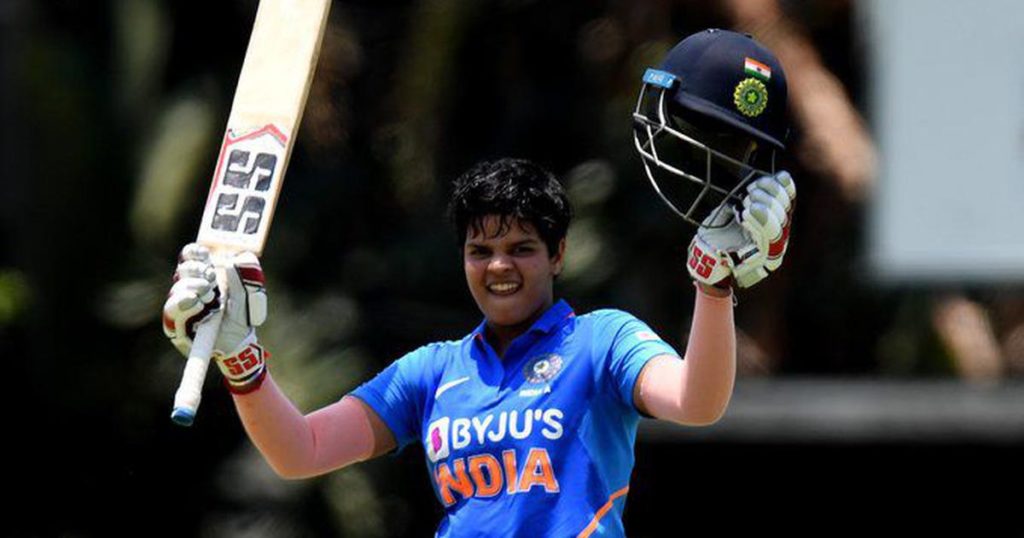 With an experience of just 19 T20 internationals under her belt, Shafali Verma, today, has become a worldwide phenomenon in World Cricket. The Indian cricketer has made an entry at the big stage in the most heroic fashion.
Hailing from a small district in Rohtak where there was no facility for women's cricket coaching, Shafali Verma fought every obstacle that came her way and broke into the Indian Cricket Team at just 15 years of age. She is not even 20 matches old in international cricket but has become a household name in the cricking world. That's the impact she has made in a little span of time.
On 24th September 2019, Shafali Verma made her T20 debut for India. Five months later, Shafali became the number one T20 batsman in world cricket. With 761 points to her name, she topped the T20 ICC rankings, beating some of the legends of the game. In Shafali Verma's biography, we look at her journey from early days to making a name in international cricket:
Also Read: Harmanpreet Kaur Biography
Shafali Verma's Domestic Career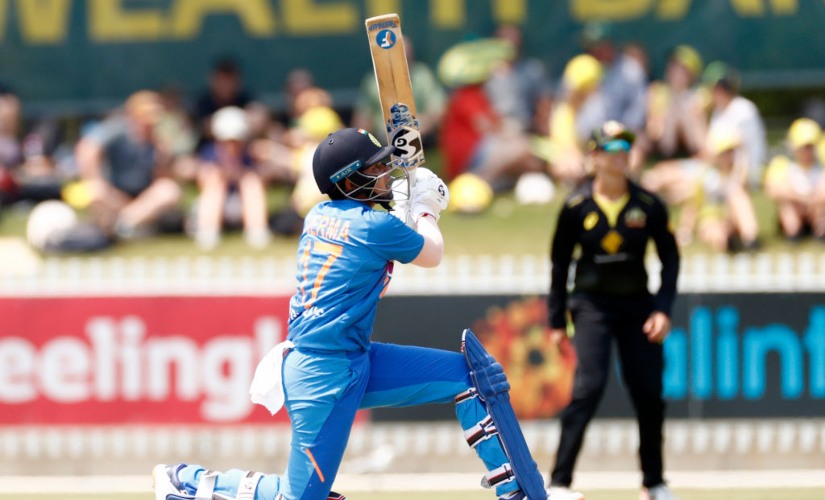 Cricket wasn't Shafali Verma's first love until she went to watch Mumbai playing Haryana in a Ranji Trophy in 2013. Shafali at that time was nine years old. Shafali's Verma's father being an ardent Sachin Tendulkar's fan took her daughter to watch master blaster bat on that day. Little did Shafali know that the match would change her life forever. After watching the game, the little girl decided to become an Indian cricketer.
"Sachin sir is my idol. When I saw him for the first time in 2013, I decided to chase my dreams. It was not easy, but I did not give up," Shafali told Sportstar. Given there were facilities of cricking coaching for women. Shafali Verma's father would train her in her initial days. He took her to every academy in Rohtak only to come back disappointed. No academy agreed to train her with boys. However, the adamant father wasn't willing to give up. He decided to cut her hair short in a bid to disguise her as a boy.
"No one was ready to induct her in any academy because there was not a single one for girls in Rohtak. I literally begged them to give her a chance but in vain," Sanjeev told Times of India.
"I knocked on the doors of a lot of cricket academies but all I got was rejection. I decided to cut her hair, and took her to one of the academies and got her enrolled there as a boy. "I was scared but no one noticed. But at the age of nine, every kid looks the same."
When Shafali disguised herself as her brother to play a Local Tournament: In 2013, Shafali's brother fell sick and couldn't play in a local tournament in Panipat. With both Shafali and her brother having short hair, the former went into the tournament, disguising herself as her brother. No one could recognise her and Shafali exhibited a stellar performance in the match. She even bagged the man of the match, followed by Man of the tournament because of her string of match-winning performances in the tournament.
Excellent performances in the age-group cricket meant Shafali was invited to the National Cricket Academy. Noticing her hard-hitting batting talent, former Indian wicket-keeper Ajay Ratra informed the coach of Haryana Cricket Association, Ajay Ratra, about the raw talent. Shafali started turning up for practice sessions with the Haryana Ranji team.
"She was quick to adapt. I also kept her engaged as a wicketkeeper but it was her batting against the male bowlers that took the breath away. She is flamboyant in her way. Look at her cover-drive. It is from the book." Ashwani said in an interview.
Also Read: Mithali Raj Biography
Shafali Verma's International Career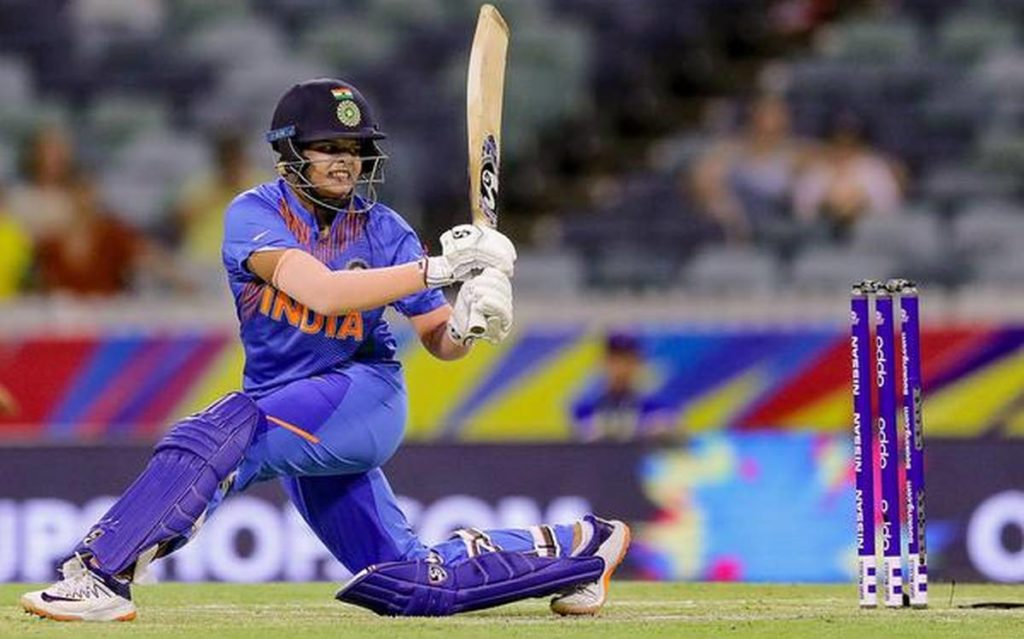 # South Africa tour of India 2019: Her exploits in the domestic cricket helped him getting picked for the T20 against South Africa. On 24th September 2019, she played her first T20 international against South Africa. Unfortunately, she got out for a duck in that game. In the fourth T20 international, Shafali Verma went on a leather hunt as she compiled 33-ball 46 runs while opening the batting for India. She helped the team reach 140 runs as India won that game by 51 runs.
# India tour of West Indies 2019: Shafali Verma enjoyed a stellar in her next assignment against West Indies. She lit the stage in the first T20, scoring 73 runs off 49 balls, including 6 fours and 4 sixes. The following match saw him scoring another half-century, amassing 69 runs off just 35 balls. Shafali finished the tournament as the highest run-getter in the series with 158 runs to her name in five matches, at an average of 39.50.
# 2020 T20 World Cup: Shafali Verma went into the 2020 T20 World Cup as one of the players to look out for in the perennial tournament. Shafali Verma stood to everyone's expectations as she proved out to be India's best batsman in the tournament. Opening the batting, Shafali gave India powerful starts to laid the foundation for competitive totals.
Her best knock came in the game against Sri Lanka where she struck 47 runs off 34 balls before getting run-out. However, her knock was enough to help India chase down the total comfortably. Shafali Verma's scores in the tournament read: 29 (15), 39 (17), 46 (34), 47 (34) and 2 (3). She finished the tournament as India's highest run-getter with 163 runs to her name in 5 matches at an average and strike rate of 32 and 158 respectively.

Also Read: Jhulan Goswami Biography
Shafali in Women's T20 Challenge 2019
Shafali Verma attracted eyeballs in the Women's T20 Challenge 2019. She attracted one and all with her attacking stroke play an immense amount of confidence. 
Shafali Verma's Records & Achievements
1. At the age of 15, Shafali Verma became the youngest Indian cricketer to make a debut in international cricket. She made her T20 debut against South Africa on 24th September 2019.
2. Shafali Verma is the youngest woman to play for India in a T20 match.
3. In November 2019, Shafali Verma became the youngest Indian woman cricketer to score a half-century in international cricket.
4. In the T20 series against West Indies in 2019, Shafali Verma bagged the player of the series, scoring 158 runs in five matches.
5. Shafali Verma played her first ICC tournament in the 2019 ICC Women's T20 World Cup.
6. She finished the tournament as India's highest run-getter, accumulating 163 runs in five matches.
7. In 2020, Shafali Verma also received a central contract with the BCCI.