One of the most popular Indian women cricketers in India is Jhulan Goswami. The player is playing for a very long time and has an exceptional amount of experience in the game. It is a known fact that women cricket is not highly motivated like men's cricket and despite that; there are some players who have made names for themselves.
Jhulan Goswami is one of the quality pacer in the India Women cricket team, who has achieved a lot of records in a quick time. Jhulan has an impressive record of taking more number of wickets in the history of women's cricket. This is a great record, which is held by an Indian and a proud moment for every Indian across the world.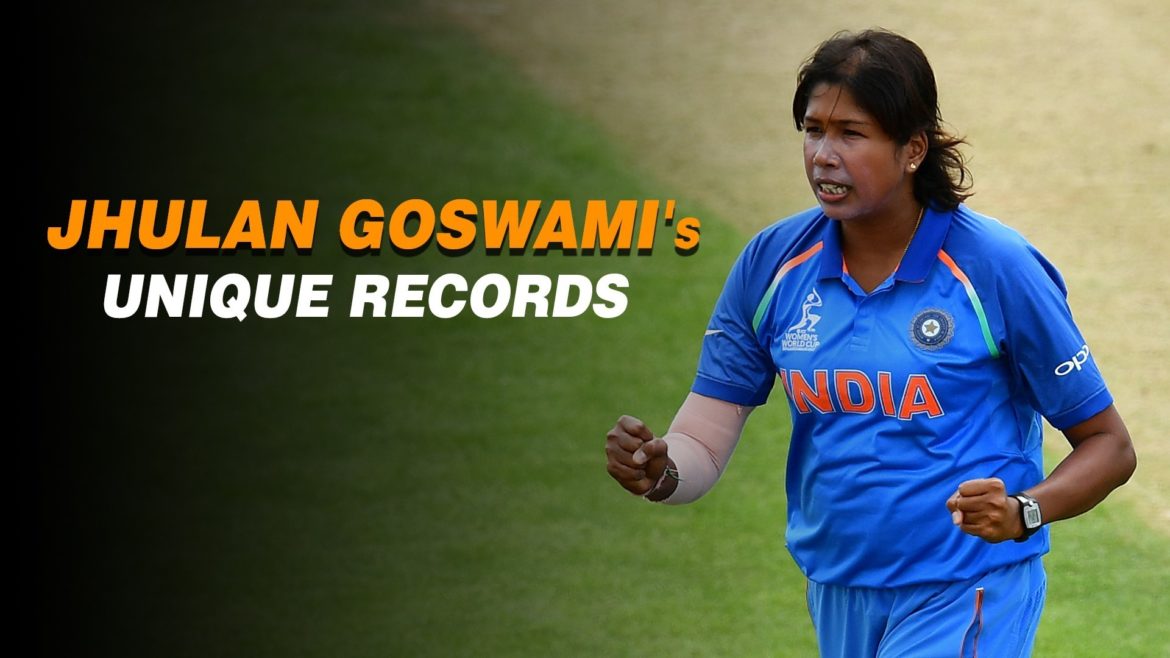 Jhulan Goswami started her cricket passion back in 1992 when she watched India play the world cup. The tournament didn't go well for India, but it inspired Jhulan to take up the sport in a perfect way. Goswami was well-built women, who had the capability to play for long hours without taking rest. This impeccable quality has attracted a lot of people and helped her gain seats in various teams from time to time.
It is a known fact that there is no much encouragement for women cricketers, which helped her pass through every stage in an easy way. Jhulan started her game by playing with boys in childhood and soon started getting trained with professionals.
Jhulan Goswami Personal Life
Jhulan Goswami hails from a middle-class family nearby Kolkata in West Bengal. She had a habit of joining boys to play cricket in the early days and soon picked up the sport in a professional way. The town she was staying lacked in professional cricket facilities, which made her travel all the way to Kolkata every day.
It is said that Jhulan used to travel 4 hours every day to reach Kolkata and train in an effective way. Jhulan never used to get tired even after traveling for 2 hours in a jam-packed train. After traveling, she used to join up with other boys to play cricket for the rest of the day.
Her hard work and effort did not go in vain and was picked up for Bengal Women team to play at the domestic level. Jhulan Goswami was an excellent performer with both her bat and ball, which laid eyes for national team selectors. She was one of the top scorers with bat and used to pick a couple of wickets to finish the match.
Jhulan was well built and had the strength to deliver fastballs on a regular basis. She started her international journey and turned out to be a good player for a long time now. She is popularly known as Chakdaha express and Jhulan express.
Jhulan Goswami Career Achievements
Jhulan Goswami soon started her journey from Bengal women cricket team. The team had a mix of talents and qualities and Goswami took the stands and ensured a good balance. The expert all-rounder gave everything to the team and performed to the best during her domestic career.
The domestic career gave her a huge boost and in a short span of time, she reached the National team. It was difficult for her cope-up with her timelines because cricket was not a regular activity to take up with. As there are very fewer matches being played, it was important for her to stay in form with regular practice.
As Jhulan Goswami was a Quality all-rounder ever since she started her tenure in professional cricket, it was not difficult for her to reach the national team. She managed to start her journey through the Indian national team in a successful way.  Jhulan Goswami serving the Indian team as a player and as a player cum coach for a long time now. There are various tournaments, which has been won by Jhulan remained unforgettable.
Jhulan was well honored by the Government of India by awarding her Padma Shree and Arjuna Award. These awards arrived for her exceptional performance and consistent hard work towards India women cricket. ICC or International Cricket Council awarded her the ICC women player of the year 2017, which was a great honor for her to receive.
Goswami served as a Captain of the Women's Cricket Team before giving up to Mithali Raj. Jhulan remained as the sole unicorn of Indian Pace attack without compromising on her performance. It is important for every individual to respect her in terms of experience because she manages to pick some of the important wickets on a regular basis.
Jhulan Goswami Facts
Jhulan Goswami is a nightmare to any women cricket team across the world because of her exceptional performance. There are various records, which are owned by Jhulan remained unbeatable for a long time. The first ever test match of Jhulan claimed a 10 wicket Haul by taking two 5 wicket hauls in each innings. The match was played against England and had a successful spell all around. The 10 wicket haul helped India bag a test match against England. This success has to lead her to take ICC women Cricketer of year in 2007.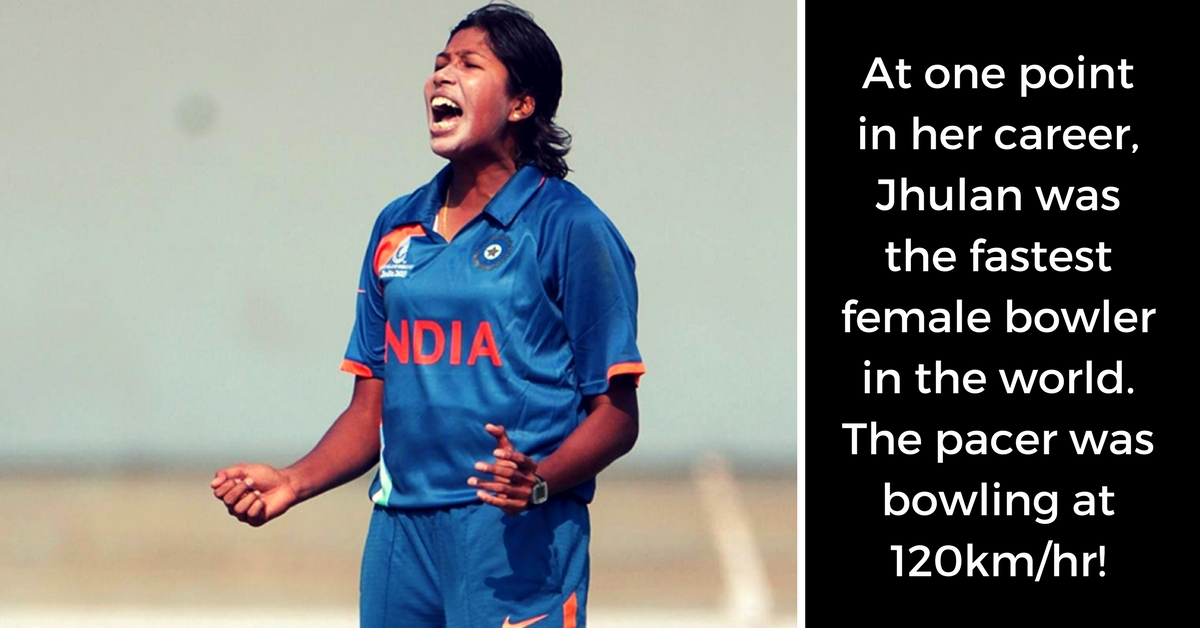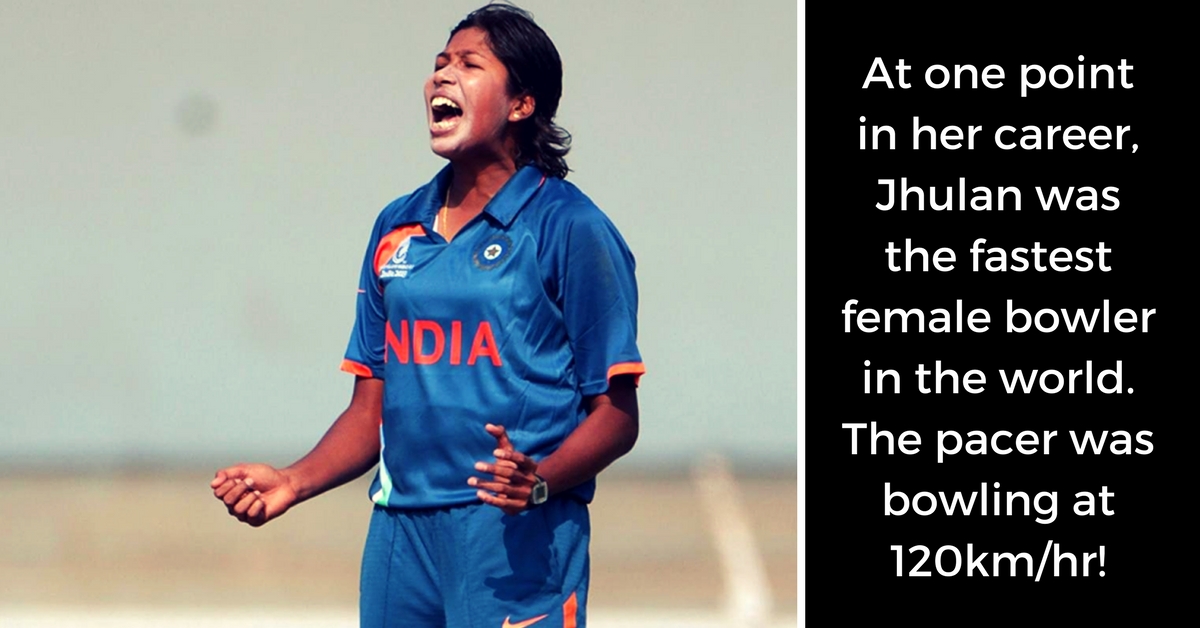 Arjuna award and Padma Shree Award are generally given to people, who have done an exceptional job in their respective fields. Arjuna award is solely dedicated to Sports people and Padma Shri can be awarded to any citizen of the country. Jhulan Goswami received Arjuna award from the honorable president of India.
It is evident that a postal stamp is released in the name of a person only when he or she has contributed to the country. There is postal Stamp on Jhulan Goswami released by the Postal Department of India under her name.
Jhulan Goswami has earned a huge amount of respect from different parts of the world for her achievement and experience in the women's cricket. Jhulan Goswami is the current highest wicket-taker in Women ODIs. The player has crossed a mark of 200 ODI wickets in the long career.
Jhulan Goswami is one of the qualified all-rounders the women cricket has ever seen. She is large compared to Kapil Dev of Women Cricket because she performs in both batting and bowling department consistently.
Jhulan Goswami Net Worth
Net Worth of Jhulan Goswami is Unknown.
Also Visit