Sachin Tendulkar:- Little did he guess about his future, when the Master Blaster of cricket got selected for Ranji Trophy and thus got the opportunity to represent Bombay in November 1987. Like every other individual, he faced multiple ups and downs and there was a time when he had to put immense efforts to restore the confidence of Cricket Control Board in him. But he decided not to give up and live the dreams of his fans and that's how Sachin Tendulkar not only became the God of cricket but also became a billion dreams.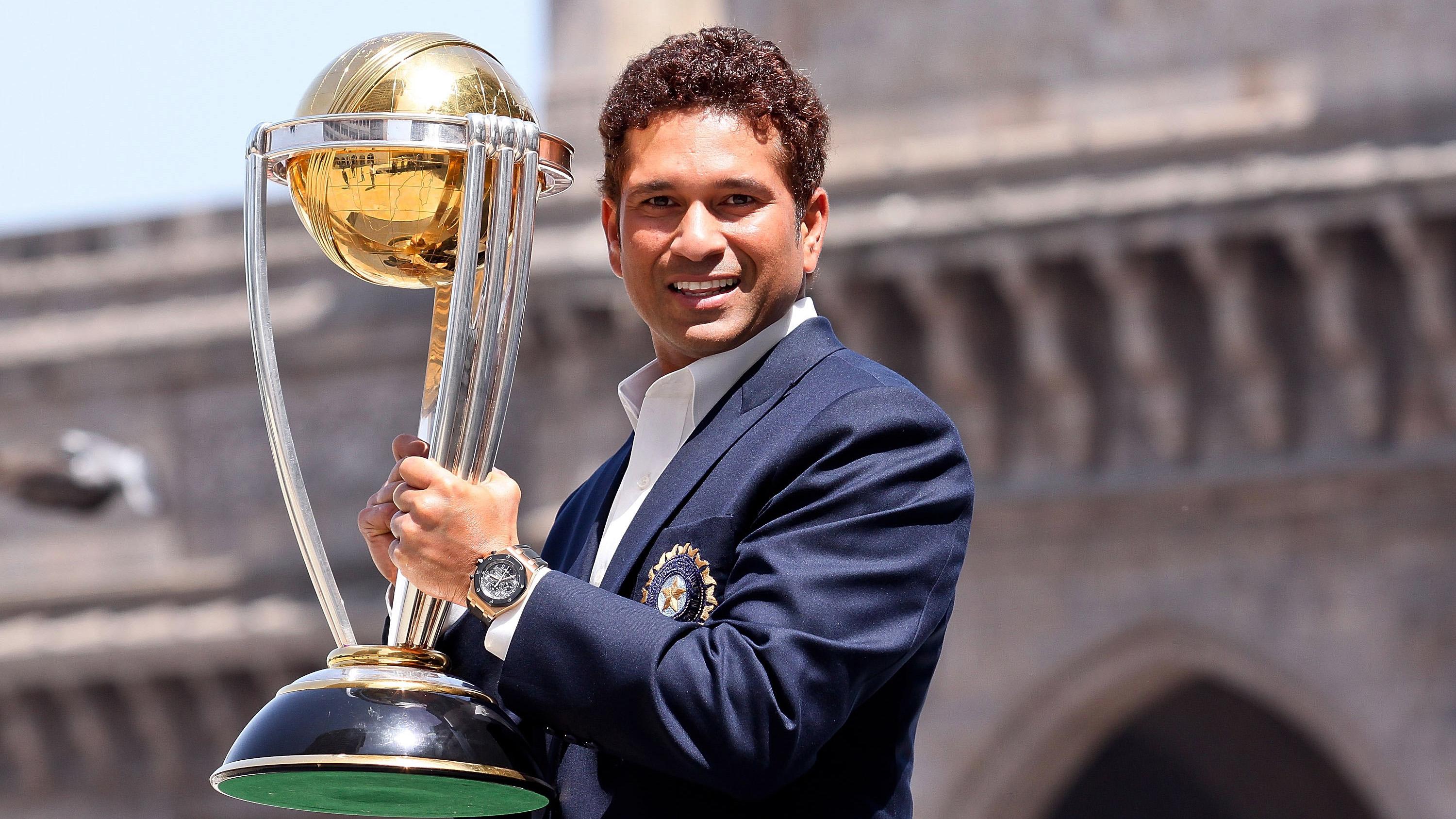 Sachin Tendulkar Personal life
Born in a Maharashtrian Rajapur Saraswat Brahmin family on April 24, 1973, Sachin is the son of famous Marathi novelist and poet Ramesh Tendulkar and Rajni Tendulkar. His father was a big fan of the veteran music director, Sachin Dev Barman and thus, he named his child after him. He has three elder step-siblings who are the children of his father's first wife, who passed away after their third child was born. Young Tendulkar along with his family was the resident of Sahitya Sahawas Cooperative Housing Society in Bandra. During his school days, he even showed immense interests in tennis and he used to consider John McEnroe as his idol. But in the year 1984, he was introduced to the then famous cricket coach Ramakant Achrekar. Though young Tendulkar failed to convince his coach at the prelim practice session due to self-consciousness, while he was given a second opportunity, he played well and thus got selected for the academy.
Being impressed with Tendulkar's potential, Achrekar advised him to shift to Sharadashram Vidyamandir (English) High School, as the school had a very good cricket team. It is even the alma mater of many famous cricketers. Before joining this school, Tendulkar was attending Education Society's New English School in Bandra. To keep him motivated, his coach Achreker opted a unique way. He used to put a one-rupee coin on the stumps and said that bowler who would be able to dismiss Tendulkar would get that as a token of appreciation. But, if Tendulkar could pass the whole session, without being dismissed, he would receive the coin.
During this time in the school, he gained fame as a child prodigy. Every local cricket teams started discussing him and his near ones already started having great expectations from him. Alongside playing school cricket, he joined John Bright Cricket Club to play Bombay's premier club cricket tournament, the Kanga League.
The year 1987 had a significant impact on the life of young Sachin. At the age of 14 in 1987, he went to the MRF Pace Foundation in Madras (now Chennai) to get himself trained as a fast bowler. There he met Australian fast bowler Dennis Lillee, who had the world record of taking 355 Test wickets. He advised Sachin to focus exclusively on batting. In the same year, he became the substitute for Imran Khan's side in an exhibition game at Brabourne Stadium in Bombay. This year was the golden jubilee of Cricket Club of India. In the same year, former Indian batsman Sunil Gavaskar gifted him his own pair of his ultra-light pads. Though that year he failed to receive Bombay Cricket Association's Best junior cricket award and that broke his spirit for the time being. But Gavaskar's gift motivated him to stay focused. He used to serve as a ball boy during the 1987 Cricket World Cup when India played against England in the semi-final in Bombay.
The year 1988 proved to be a turning point in his career. He scored a century in every innings of that year. He made the record of unbroken 664-run partnership in a Lord Harris Shield inter-school game against St. Xavier's High School in 1988. Vinod Kambli was batting with him in the match. Their pair has been described as furious and their performance forced the other bowlers to discontinue the game. He made over a thousand runs in the tournament. This record was not broken until 2006 until two under-13 batsmen surpassed it in a match held at Hyderabad in India.
Sachin Tendulkar | The Dawn of Career
Tendulkar became a part of the team Bombay in Ranji Trophy on November 1987. But unfortunately, he was not one of the final eleven in any of the matches. Rather he was just a substitute fielder. His debut happened to be at the age of 15 in the year 1988 when he got the opportunity to play against Gujarat and scored a century. He was the youngest Indian to score a century in his debut match. He also scored centuries in his first Deodhar and Duleep Trophies.
Gradually, he got selected in team India and his first century in ODI series happened on September 9, 1994. This match against Australia took place in Colombo, Sri Lanka. In his 79th ODI, he scored his first double century. He became the leading run scorer at the 1996 World Cup, where he scored again double centuries. He was the only Indian batsman who could perform well in the semi-final against Sri Lanka.
The match against Pakistan after the World Cup marked the beginning of his culmination to the top of the batting world. During the Australian tour in early 1998, he made the record of triple centuries that happened consecutively. The face to face encounter of Shane Warne, the world's leading spinner with Tendulkar, the world's most dominating batsman grabbed the eyeball of all the cricket lovers. Both of them were at the peak of their careers then. Tendulkar made the record of an unbeaten 204 whereas on the other hand, Shane Warne could manage 111 runs in 16 overs and thus Australia failed to win the match. India won it within three days only. Two consecutive centuries in April 1998 in a Triangular cricket tournament in Sharjah followed the success of the test match. These twin knocks popularly known as the Desert Storm Innings happened against Australia. Warne once jokingly said that he had nightmares about his Indian nemesis. It was due to Tendulkar that India got the opportunity to be a part of the semi-finals. His score in the ICC 1998 quarterfinal at Dhaka is responsible for this. He made a record of taking four Australian wickets after scoring 141 runs in 128 balls.
India, Pakistan and Sri Lanka were a part of the inaugural Asian Test Championship that happened in February and March 1999. The first match took place between India and Pakistan in Eden Gardens, Kolkata. This match witnessed a bad performance of Tendulkar as he was run out for nine after colliding with Pakistan bowler Shoaib Akhtar. This match attracted a crowd of around 100,000 people during the first four days of the tournament. This actually broke the record of aggregate Test attendance record. This crowd was agitated by his dismissal and they threw objects at Akhtar. For security reasons, the players had to be taken off the field. The president of the ICC and Tendulkar had to appeal to the crowd and requested them to calm down, thereafter the match was resumed. He recorded his 19th Test century in the second Test and the match was a draw with Sri Lanka. Thus, India failed to make it to the final. The next match was called off by the Indian player as it has been played against Pakistan due to political tensions.
In the Test against Pakistan at Chepauk in 1999, India got a victory for 271 in the first of the two series, with Sachin scoring 136 in the fourth innings. But he was out at the moment when India was in need of 17 more runs to win. Thus, India lost the match by 12 runs. But that was just the beginning of bad days both in his professional and personal life. Due to the sudden death of his father in the middle of the 1999 Cricket World Cup, he had to rush to India to complete the final rituals of his father. Due to this situation, he missed the match against Zimbabwe. But in his very next match in the World Cup against Kenya in Bristol, he style scored a century. He expressed that he would like to dedicate this century to his late father.
Sachin Tendulkar Dark Spot in the Career
Once the cricket match referee Mike Denness, who is also a former England player, accused six India players guilty of multiple offenses during a Test match between India and South Africa. The match took place during the time period between 16–20 November 2001 at St George's Park, Port Elizabeth. Indian team protested against his decisions and this resulted in controversy.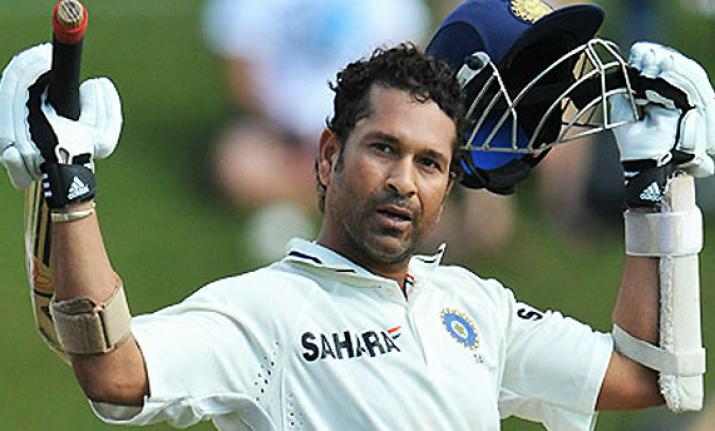 Denness fined four Indian players for excessive appealing. The then Indian captain Sourav Ganguly was accused of not controlling his team. Tendulkar was alleged of ball tampering and thus he was suspended from one game thereafter. Television footages suggested that he might have been cleaning the seam of the cricket ball. But this was considered as hampering the condition of the ball. Due to such activities and steps by Dennis, he was accused of racism and various sports journalists highly criticized his decisions. Thus, the referee was prohibited from entering the ground of the third test match. The charges against Tendulkar's ban for excessive appealing created a massive backlash.
When he bid goodbye to cricket
His performances began to deteriorate during the 2012 series against England. After this series, Sachin declared his retirement but only from One-day internationals. The announcement was made on 23 December 2012. Though, he assured that he would not refrain from playing test cricket. In response to his retirement, former captain Sourav Ganguly mentioned that it would have been better had he played the up-coming series against Pakistan. Anil Kumble even said that it would be difficult to accept Indian ODI team list devoid of the name of Sachin.
After playing a Twenty20 International in 2006 against South Africa, he said that he would not follow the same format again for the next matches.
But finally, on 10 October 2013, he declared that he would take retirement from all cricket once the two-Test series against West Indies in November would be over. He requested the BCCI to organize the two matches played at Kolkata and Mumbai in a way so that he could have his farewell in his home ground in Mumbai. He made 74 runs in his last Test innings against West Indies, thus there was a short by 79 runs else he would have completed 16,000 runs in Test cricket. The Cricket Association of Bengal and the Mumbai Cricket Association organized events to mark his retirement from the sport.
Fans got an Opportunity to Rejoice (IPL)
He was appointed as the captain of Mumbai Indians, his home team in Indian Premier League during the inaugural session back in 2008. He was the second-highest paid the player in the team after Sanath Jayasuriya.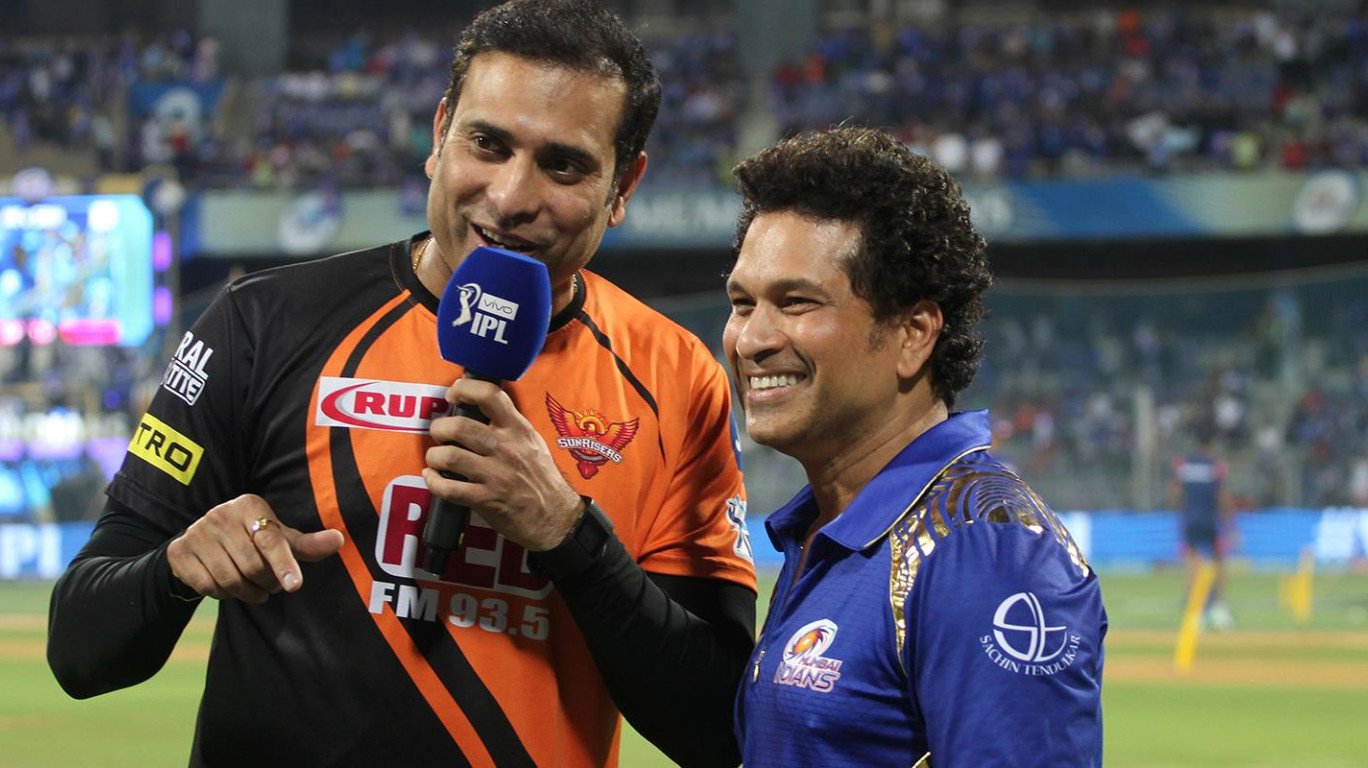 During the session of 2010 of the Indian Premier League, Mumbai Indians made it to the final of the tournament. Tendulkar scored 618 runs in 14 innings during the tournament. It even broke the record of Shaun Marsh, who was known for maximum runs in an IPL season. Thus, Tendulkar achieved the fame of the player of the tournament for his performance during the season. He also became the Best Batsman and was the one to win the Best Captain awards at 2010 IPL Awards ceremony. Sachin has a record score of more than 500 runs in IPL in two different seasons during his captaincy.
In the 2011 IPL, against Kochi Tuskers Kerala, Tendulkar made his maiden Twenty20 hundred. He had the score of 100 not out off 66 balls. In 51 matches in the IPL Tendulkar made 1,723 runs, thus he became the second-highest run-scorer in the competition's history. But in 2013, Sachin declared his retirement from Indian Premier League as well and a year after that, in 2014 he became the Mumbai Indian Team's 'Icon'.
Also check :