There was something strange when Proteas skipper Temba Bavuma answered the question about De Kock deciding to miss the match against West Indies due to personal reasons several eyebrows were raised why all of sudden De Kock  took such a decision later and that too in a must-win match it was later revealed that he denied taking knee ahead of the match to support Black Lives Matter movement started by ICC.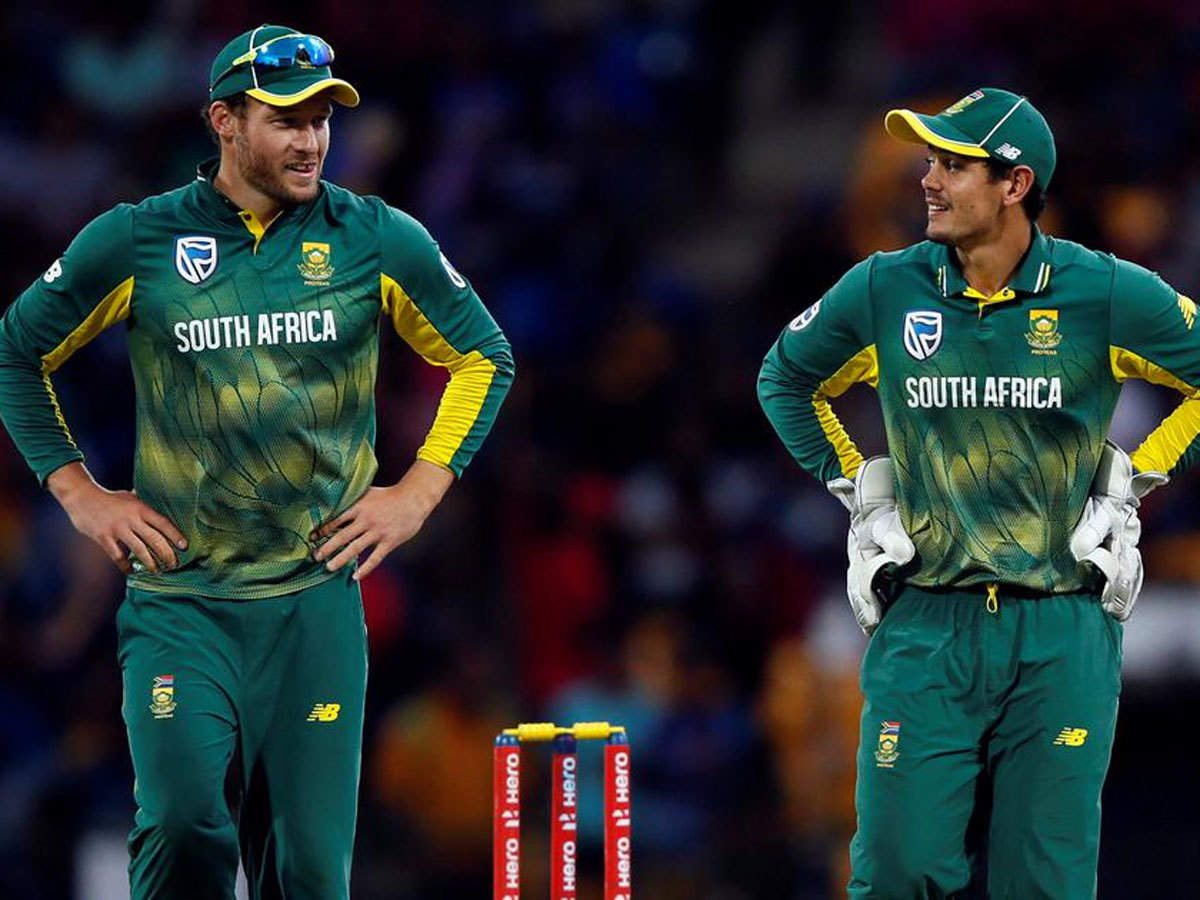 However, in a new tweet posted on Cricket South Africa's Twitter Handle, de Kock started by apologizing to his teammates and added that If taking the Knee gesture ahead of every match is about educating others and making lives better He will do that.
"I would like to start by saying sorry to my teammates, and the fans back home.
I never ever wanted to make this a Quinton issue. I understand the importance of standing against racism, and I also understand the responsibility of us as players to set an example.
If me taking a knee helps to educate others, and makes the lives of others better, I am more than happy to do so," The Cricket South African statement read, on behalf of the wicketkeeper-batsman.
South Africa so far has played two matches in the ongoing edition of the T20 World Cup where they lost their opening match against Australia by putting a great fight on the second match against West Indies they completely aced the run chase.
Proteas skipper Temba Bavuma, supported De Kock's decision when the latter decided to make himself unavailable for the match against West Indies and added that we support his decision and he has his own reason and the moment he decides to comeback we will welcome him with both arms as he has been a key player for us and his experience helps me in my captaincy when it comes to making a quick decision in the crunch moments of the game.