Most of us are stuck in our houses and they want to get back to work again. People who were complaining about the holidays at the moment they have got one. I understand that this holiday has come up with the wrong reasons. But instead of watching news channels and passing the myths to each other on the Whatsapp group.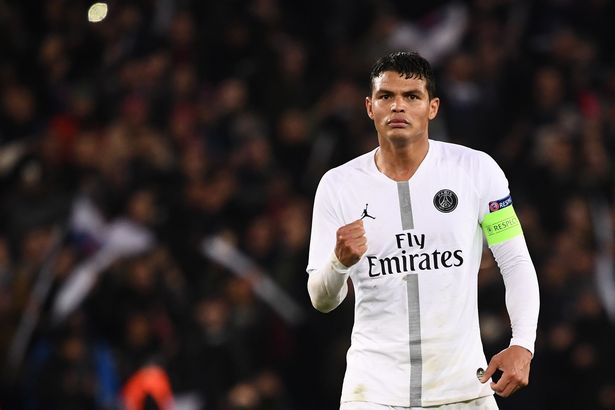 We should find out some positive during this corona time as we have talked about this is the time to rediscover yourself and learn some new craft that you always wanted to do.
That's exactly Thiago Silva captain of "Paris Saint-German" thinks as he said that players are getting time to spend with there families which they don't get often as they are busy playing football all over the world. He went on to add that "It's a strange period, we need to adapt, life goes on. In life, there are moments like that, more difficult times. The positive is that we are all able to make the most of spending some more time with our families.
But it's, of course, a difficult time, not only for footballers but for everyone" club's official site was quoted Silva as saying.
However, he stressed that "I am constantly talking to my coach and we have a WhatsApp group through which we interact with other players and we do that every week to stay close to each other If there is any news to share If there is any change in the return date".
Also, we have a very responsible team and they are constantly training hard and putting their videos on Instagram and inspiring people that you can still train in these adverse conditions.
It's time to understand our responsibility and assess our game and be ready to play the game when things resume again.