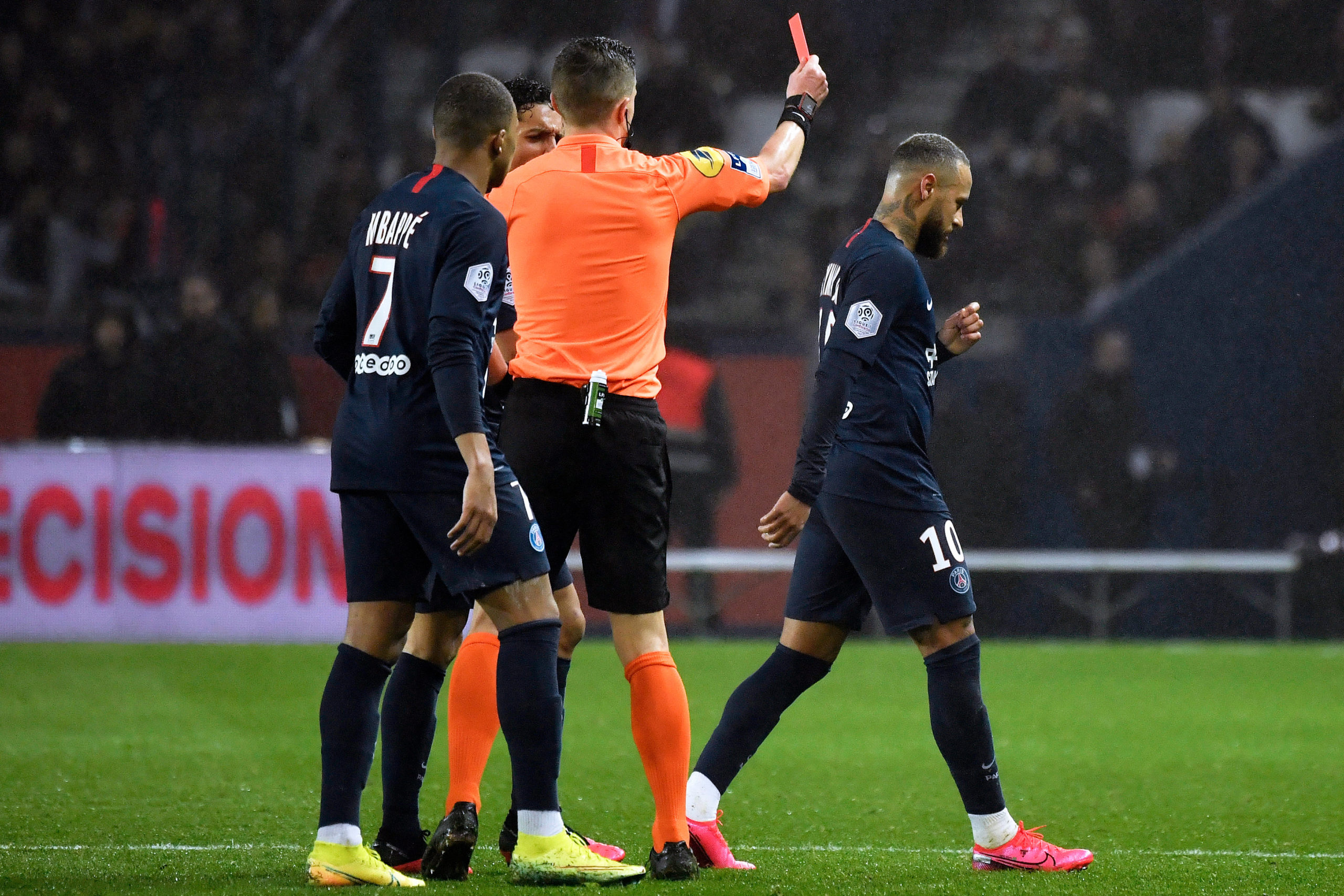 After their loss against Borussia Dortmund in the first leg of  Champions League fixture where Haaland's strike was found to be detrimental for the German outfit, Paris St Germain got back to their winning ways after they defeated Bordeaux in a closely contested and a dramatic affair.
With the victory on Sunday, Paris St Germain went 13 points ahead of the second-placed Marseille. However, PSG lost Neymar due to a second yellow and also, the drawbacks in the backline of PSG came up during the game. Moreover, PSG lost the services of Thiago Silva due to muscle injury in the 16th minute who was replaced by Idrissa Gueye.
The players sported a jersey that had graffiti with lines "Stay Strong China" like China and Chinese football is enduring tough times due to Coronavirus outbreak. Till now, the epidemic has called around 2000 people and the death toll is nowhere near to stop.
The French champions' defence was caught off guard in the 18th minute when Hwang headed the ball into the net from Nicolas de Preville's corner. However, the joy of Bordeaux was short-lived as Cavani scored a goal in the 25th minute from Angel Di Maria's cross.
At Parc des Princes, PSG increased the pressure and Edison Cavani hit the frame and Kylian Mbappe made the goalkeeper work a lot. Benoit Costil pulled off a stunning save at the half an hour mark to keep the scoreline at 1-1.
2⃣0⃣0⃣ goals in ?&?! ?

? ????? @ECavaniOfficial !

❤️? #ICICESTPARIS

— Paris Saint-Germain (@PSG_English) February 23, 2020
Marquinhos deflected former Manchester United player, Angel Di Maria's free-kick with his shoulder to put Paris St Germain ahead in the context. However, in the stoppage time, many things were to come as Pablo equalized for Bordeaux within a minute after being conceded.
However, neither of the team were ready to subside and the central defender of PSG sent French champions ahead in the 63rd minute after receiving the ball from Edison Cavani which eventually fell into his path. Before the clock reached the 70th minute, Kylian Mbappe scored the fourth goal for French Champions. However, the contest wasn't over as Pardo struck the ball into the top corner with seven minutes remaining the clock. But, PSG stood strong in the closing minutes of the game and sealed the victory. However, the victory wasn't joyful for the Parisians as they lost Neymar due to a second yellow after he tackled the opposition player recklessly.
Managers words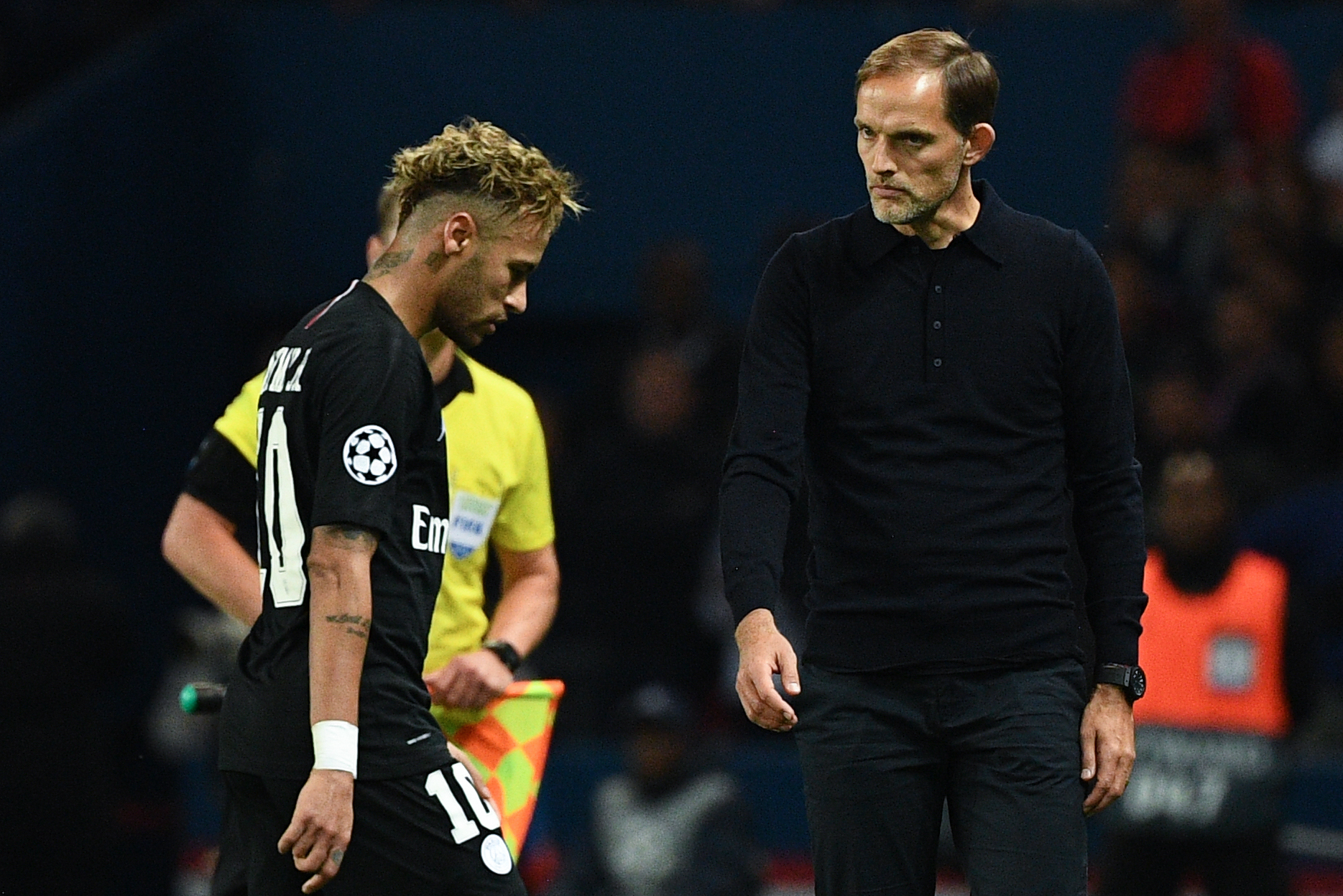 After their dramatic victory against Bordeaux in Ligue 1, Thomas Tuchel, the manager of PSG opined:
"[The win] was the most important thing right now,"

"Clearly, there are things to improve. However, we can see that the players are human and lack a bit of confidence after a loss — a major defeat in Dortmund.

"That is how it is, but it is also the same for many European clubs. Mentality and confidence can always be hard to rediscover after a loss. With a win, next week will be easier as we can train. We are playing next Saturday, which is good for us."
Also, the manager called the red card on Neymar as a bizarre and he said it wasn't the foul which can be showed a red card. Thomas Tuchel said:
"After that, Neymar is angry. He did not have to do what he did, but he is human — he is upset by the decision. Then, he commits the second foul and gets a yellow card — not the person who made the first foul. The referee … the situation was really very bizarre."
After the match, PSG's lethal striker and long-serving player, Edison Cavani said:
"Yes, this is a very special moment — after a sincerely difficult January. I am here, as I say all the time, to give my maximum and to try to continue to have a great season with the team.

"I am also like this, a bit emotional, because I am looking at my family — they always push me and love me."
On the other hand, Marquinhos, the central defender of PSG was very optimistic about securing their win against BVB in the reverse fixture of Champions League. After the match, he said:
"We still have three games. Of course, we want to play this match," 

"However, we must not think too much about it until it happens. Otherwise, it will be tough like it was here. We have to take it step by step, day by day. We will improve where we can, speak about what we should do and then arrive at this game in the best possible conditions."