Gone are those days when video games were considered as a favorite pastime with the advent of technologies, avenues, market size, scalability, and viewership this fastest-growing phenomenon has taken the entire world by storm. 
It has created numerous job opportunities for ardent gamers who love playing video games but the opportunities are not just limited to gamers there are other areas where skilled personnel who love playing video games are getting employed which include diverse roles- Sales, Sponsorship, Broadcasting, Psychologist, Coach, Marketing, Telecaster & many more.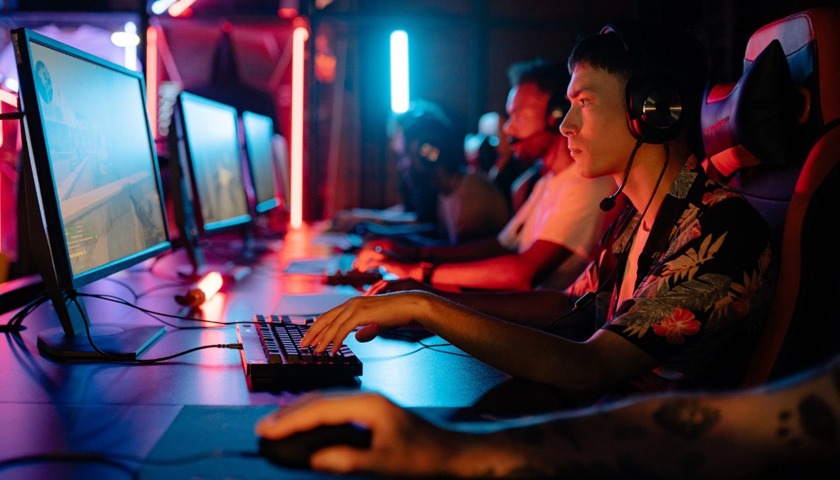 Before we deep dive into timings which Professional athletes adhere too we should understand that any Professional gamer does excessive training as the tournament schedules come thick and fast. This is the biggest reason why we witness burnout among players who take their health for granted. 
Let's revise the important highlights of the history of video games in detail
Esport is a mental sport it has very little to do with Physicality as you need your hand to eye coordination(reflexes) quite strong if you want to emerge as the winner. 
The question arises how do Professional Gamers daily routine is stacked up every day? 
Two Professional gamers Lynnie "artStar" Noquez (Counter Strike) & Clutch Gaming Academy's* Cody Sun (League of Legends) was interviewed in one of the media outlets regarding their daily routine to which they summarized the entire schedule they follow. Let us share the daily routine of these players step by step in detail: 
"I wake up around 11:00 AM and reply to all my work emails. Then I get ready around 12-1 PM, cook lunch with my fiancé, or sometimes go out to eat with his family. My afternoons are spent doing whatever I need to get done that day, whether it's running errands, cleaning the house, prepping dinner, or if I'm lucky and did all that a different day, I usually spend time with family and friends. I do all of this until around 5:00 PM, and that's when I start individual Counter-Strike* practice. I'll watch a demo, review my nades, play some pugs or stream on Twitch*. Around 7:00 PM team practice with Dignitas* begins. We take a short break in the middle of practice for a dinner then end practice around 11:00 PM. Right after practice, I usually head straight to bed and repeat the next day for 5 days a week!" said players while taking to one of the media outlets. 
There are some important philosophy these two Professional gamers follow one such principle " Practice, Practice & Practice" 
For well established Esports game which include- Valorant, Call of Duty, BGMI & many more where there is a stiff competition in order to stand out against your opponent you need to constantly practice and furnish your skills which would help you to deliver big in the crunch phase of the game. 
While these players are practicing every single day they also opt for ranked mode like everybody else. However many Esports players time and again have stressed the importance of physical exercise as a part of health regimen and one such exercise is stretching which plays a pivotal role to avoid wrist, neck and shoulder injuries. 
Many gamers believe that every player should maintain proper sleep schedule, physical exercise, healthy mindset and social life to give their best during live game. 
Also Read:  Double rank up in Valorant? How does it work?